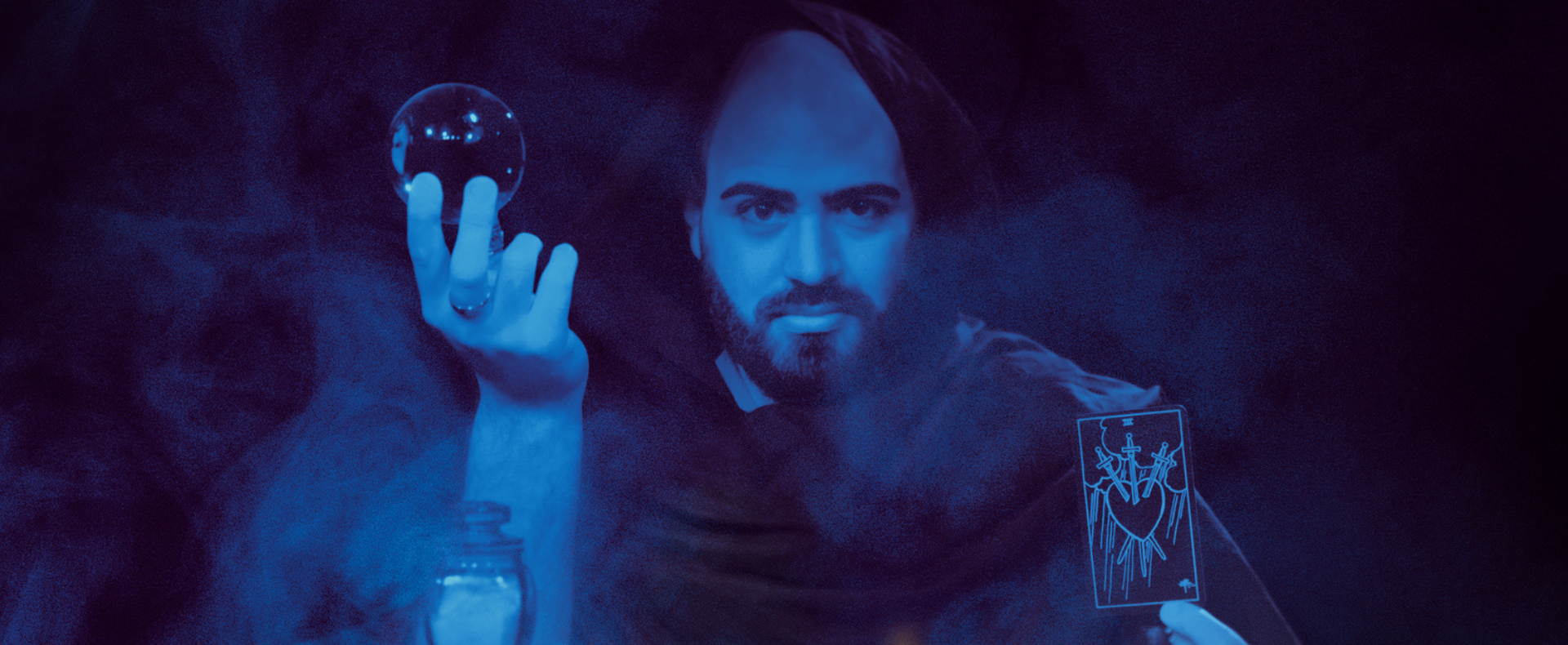 TattleTales
Open Fridays
Venture into an enchanting den of stories, secrets, and sorcery for an immersive 60-minute adventure that's "unlike anything you've seen before".
With the mysterious Storyteller as your guide, draw tarot cards, discover your destiny, and make decisions that will determine how your story unfolds.
Improvised every show, no two stories will be the same.
Tattletales was nominated Best in Theatre (2022 Melbourne Fringe), Best in Immersive and Interactive (2022 Sydney Fringe) and Best Cabaret/Concert/Solo Performance (Broadway World Sydney).
Audience Information
Please note this show is improvised and may contain adult themes and/or coarse language (with audience consent). Audience interaction is entirely optional – and no need to worry, the show is introvert friendly!
ABOUT OPEN FRIDAYS
On Friday nights, The Joan's Borland Lounge comes to life. Join us for a drink, some nibbles and some easy entertainment. From local musicians, to art classes, community projects, cabaret and theatre, trivia and games; there's a great mix of fun on offer.
Come and join us for a relaxed end to the week. Our Borland Bar opens from 5pm.
"Truly engaging, masterfully managed and fun…highly recommended."
Stage Whispers
"This night of masterful storytelling stewardship is done so well that time flies."
Reviews by Judith