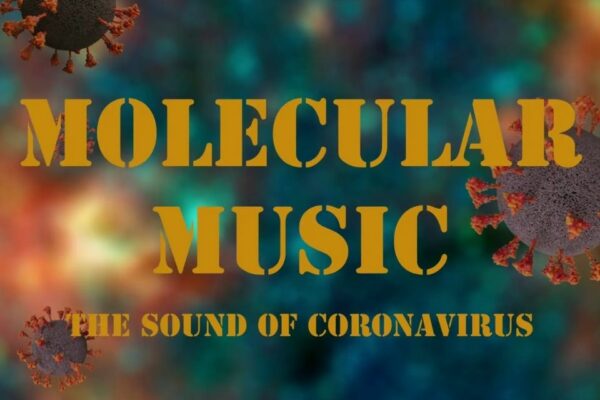 Is it possible to see (or listen to) Coronavirus in a different way and not think of it as a global pandemic? Dr Mark Temple, Senior Lecturer in Molecular Biology at Western Sydney University, has done that!
As a scientist, Mark began turning the Coronavirus genes into music by assigning each genetic letter contained within SARS-CoV-2, the virus that causes COVID-19, to a computer generated musical note. And this has resulted in an animation installation featuring the sonification of the coronavirus genome showcasing the creation of beautiful sounds out of something destructive.
This animation installation was featured on The Joan's AV wall in our Atrium Foyer in April 2021 for passers-by to listen to the sound of Coronavirus and to discover how sonification of the coronavirus genome can create beautiful sounds.
Molecular Music: The Sound of Coronavirus by Dr Mark Temple is presented by Nepean Science Hub and The Joan as part of Penrith Performing & Visual Arts for their Art + Science Program with support from Inspiring Australia and Western Sydney University's School of Science.
---
Click on the video below to watch the animation installation!
---