The Robbie Mann Trio featuring Paul Furniss
Salon: A Journey From Ragtime to Swing
Before Benny Goodman was the King of Swing, before Louis Armstrong took Carnegie Hall, before jazz was a thing of concert halls and auditoriums there was hot jazz. Bawdy and exhilarating, thrilling and earnest, it was a music for the bars, the streets.
Step back in time with some of Australia's finest purveyors of hot jazz as they take you on a journey charting the beginnings of jazz, from the streets of New Orleans to the backrooms of Chicago and New York City; from Joplin, Jelly Roll Morton and Fats Waller to Benny Goodman and Louis Armstrong.
Helming the group is Robbie Mann, an exciting young pianist earning a reputation across the country as a master of the lost art of stride piano. He is joined by members of the illustrious Graeme Bell band with Paul Furniss on clarinet and Geoff Allen on drums, as well as talented and versatile bassist Sam Dobson. A meeting of past and present, young and old, brought together by a shared passion for early jazz music; this group promises a rollicking night you'll never forget.
Cast & Creatives
Robbie Mann / Piano
Paul Furniss / Clarinet
Geoff Allen / Drums
Sam Dobson / Bass
Robbie Mann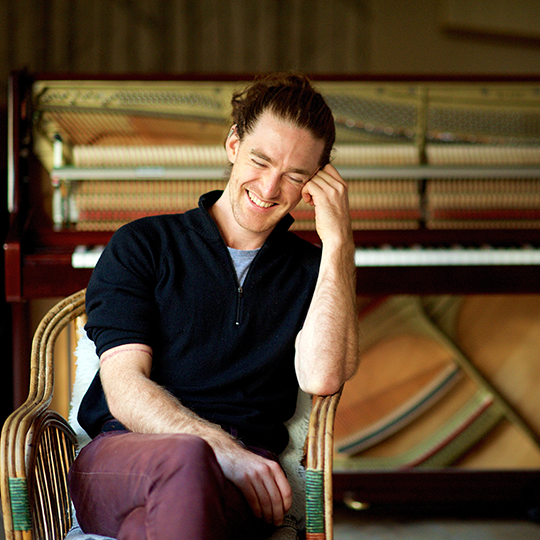 Robbie Mann is an exciting young piano virtuoso who specialises in an early jazz piano idiom known as 'Stride'. It is a technically demanding and dazzling piano style, with the pianist expected to undertake the role of a rhythm section in the left hand alone.
A Blue Mountains local, Robbie began playing piano at the age of 14. He studied classical piano at the Australian National University before shifting his focus to early Jazz. He is self taught in Stride having learned directly from the masters by way of piano rolls and original records. His debut solo album, recorded in Wentworth Falls at Underwood Studios, was released at the end of 2019. In addition to his solo work, Robbie has played with the Canberra Symphony Orchestra, conducted musicals, performed with comedy, cabaret and burlesque acts whilst regularly working with the finest early jazz musicians around the country.
The Prices and How to Save
See more and save! In 2023, we are offering a pick-and-mix package discount of between 10 and 20% depending on how many shows you select.
3 shows – 10% off all tickets
5 shows – 15% of all tickets
8 shows and more – 20% of all tickets