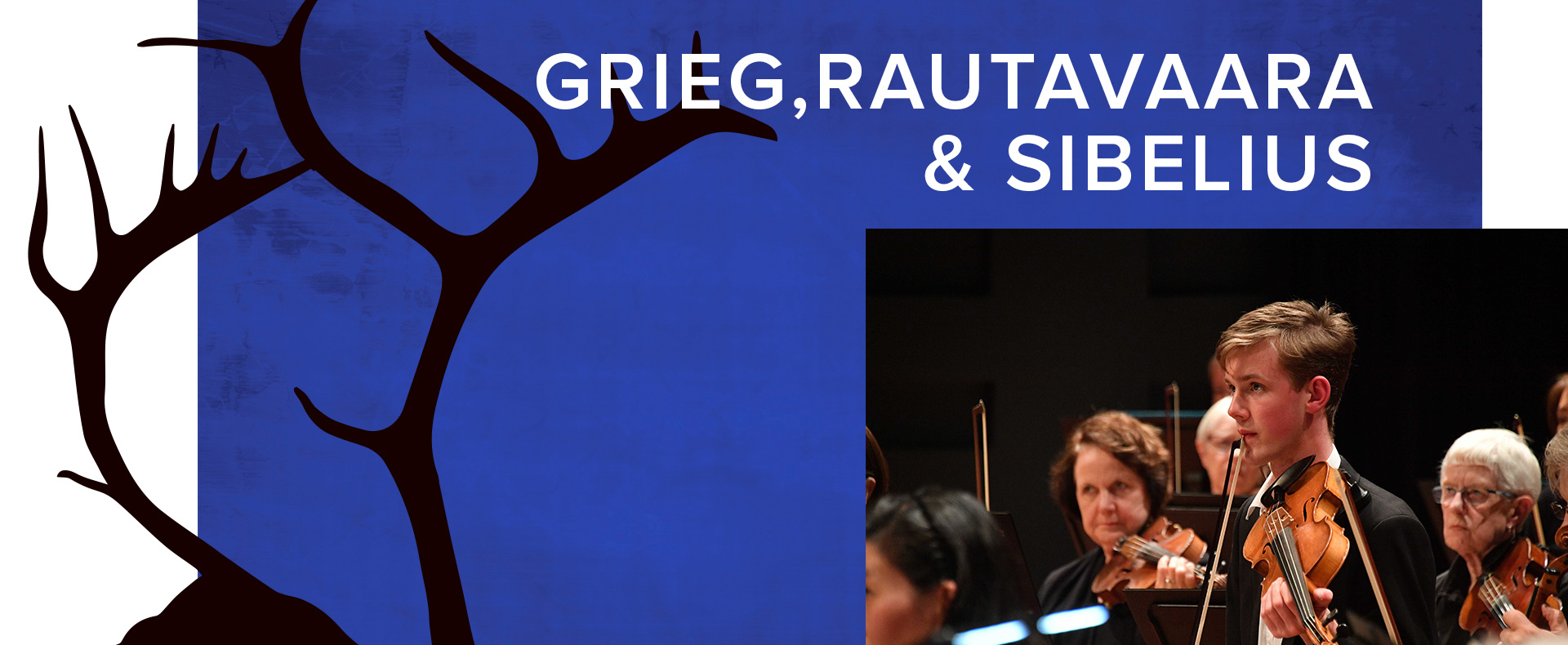 Grieg, Rautavaara & Sibelius
Symphonic Series
Edvard Grieg's most famous work, Peer Gynt, opens a concert celebrating Nordic music. In a richly evocative score, the composer paints scenes of exotic people and places, sunrise over the desert, and even the hall of the mountain king.
Be captivated as the winner of the 2018 NSW Secondary Schools Concerto Competition, Emily Su, appears as soloist in Sibelius' magnificent Violin Concerto, the composer's only foray into the concerto form. The work is symphonic in scope, presenting soloist and orchestra as equals, interweaving the virtuosic solo part with the rich orchestral score of this late Romantic masterpiece.
The music of Einojuhani Rautavaara, arguably the greatest Finnish composer since Sibelius, is as eclectic as it is idiosyncratic. Apotheosis is confronting and starkly beautiful, the final movement from his sixth symphony, inspired by the life and works of Vincent Van Gogh.
Grieg Peer Gynt Suite no. 1
Rautavaara Apotheosis (from Symphony no. 6 'Vincentiana')
Sibelius Violin Concerto
NOTE
Roads and Maritime Services are upgrading Mulgoa Road, Penrith – from Union Road to Museum Drive including Railway Bridge. This requires a closure of Castlereagh Road under the railway bridge between Museum Drive and Jane Street for the weekend of 24-27 May 2019 This may impact your travel to this performance, so please plan ahead. Click here for more information…
Cast & Creatives
Paul Terracini / Conductor
Emily Su / Violin
Penrith Symphony Orchestra
25 May 2019 8:00 pm
Sold Out