It was wonderful to have so many of our patrons get into the spirit of things and attend The Midnight Gang in their favourite sleepwear last week, in honour of CDP Theatre's production coming to The Joan.
There was an incredible buzz in the foyer both nights and it was great to see so much creativity and effort put into our mighty Midnight Gang Pyjama Party. We had everything from families and friends in matching pyjamas, to fluffy slippers, eye masks and even banadaged heads!
A 'Best Dressed' prize including a copy of David Walliams' latest book Code Name Bananas and a double pass to see a performance of Hamlet: Prince of Skidmark at The Joan in the Winter School Holidays was awarded to one lucky audience member each night.
We are pleased to announce the winners of our prize packs were: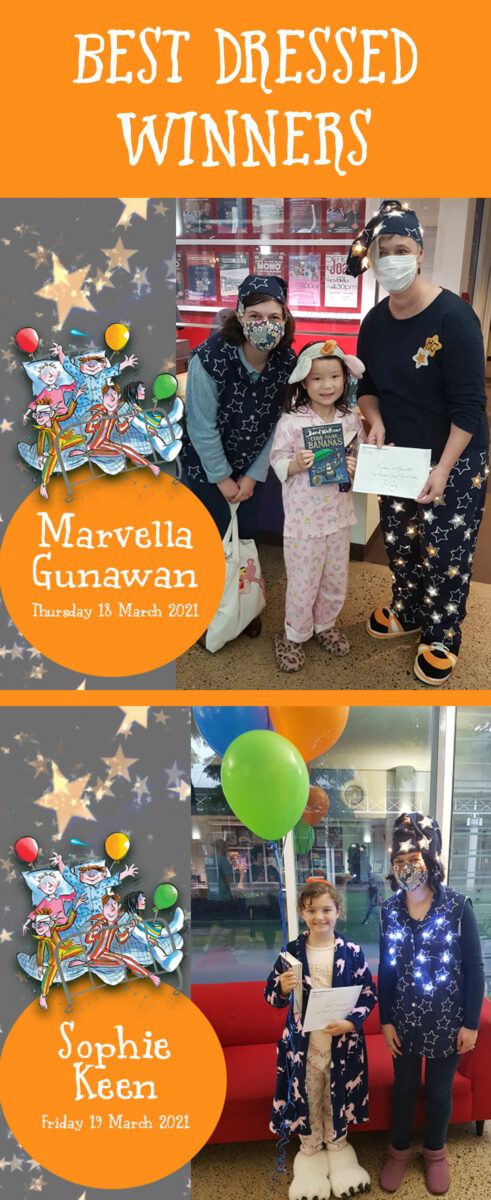 Photo (Top): Thursday Night's Winner, Marvella Gunawan.
Photo (Bottom): Friday Night's Winner, Sophie Keen.
Check out more of the fantastic outfits in the gallery below.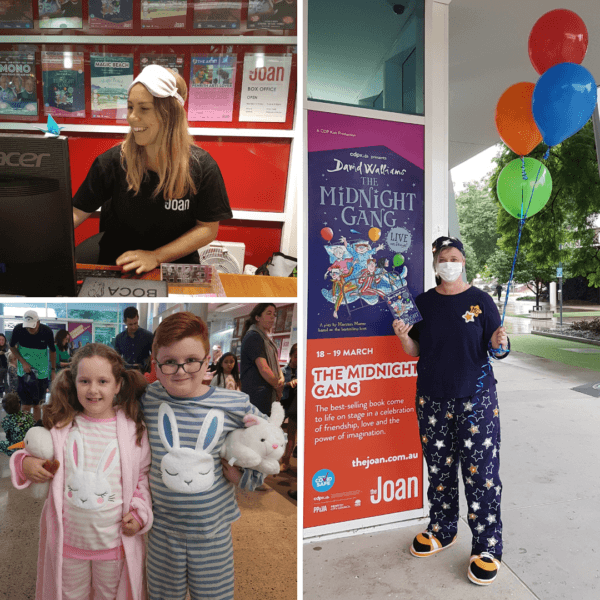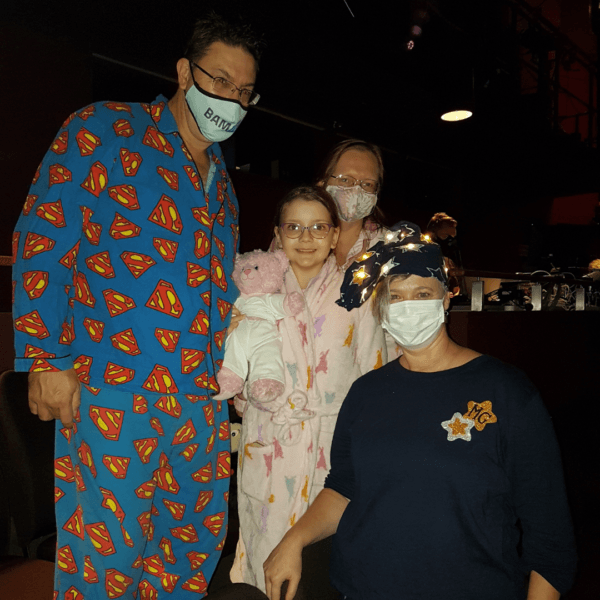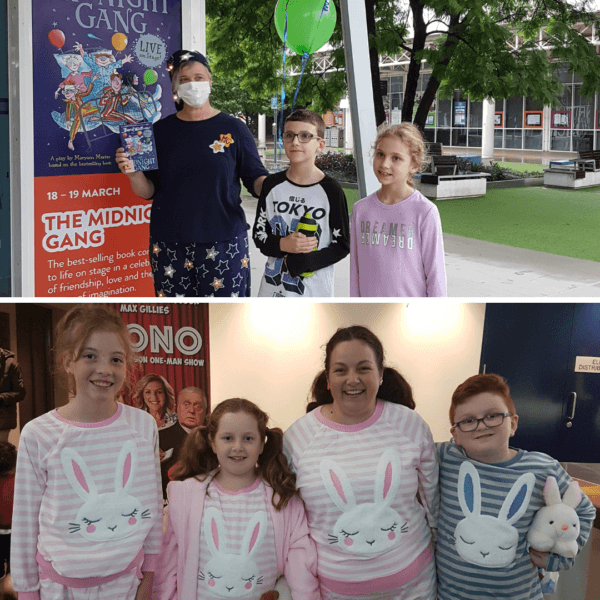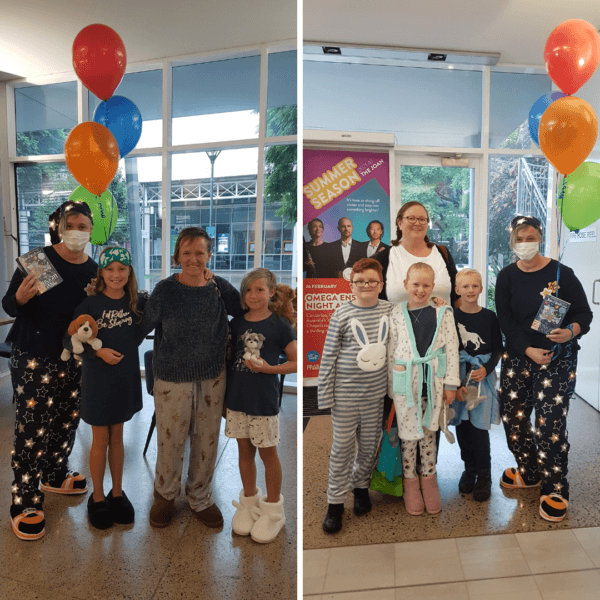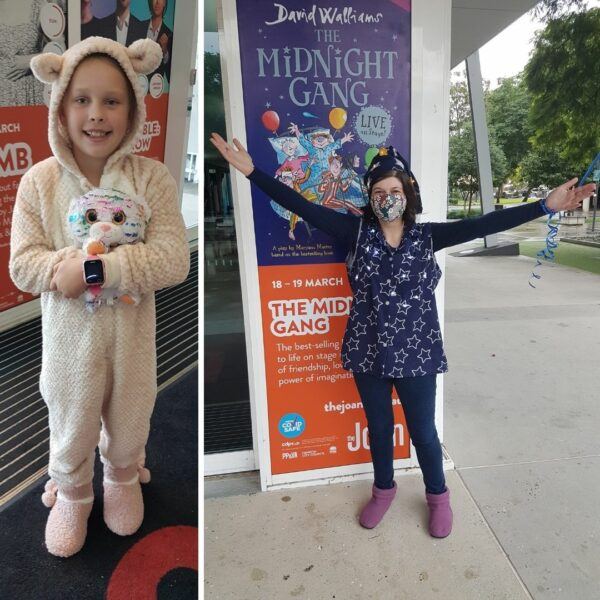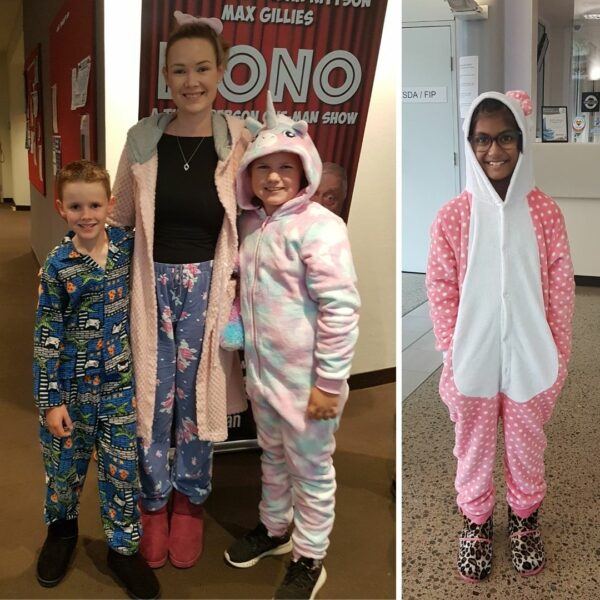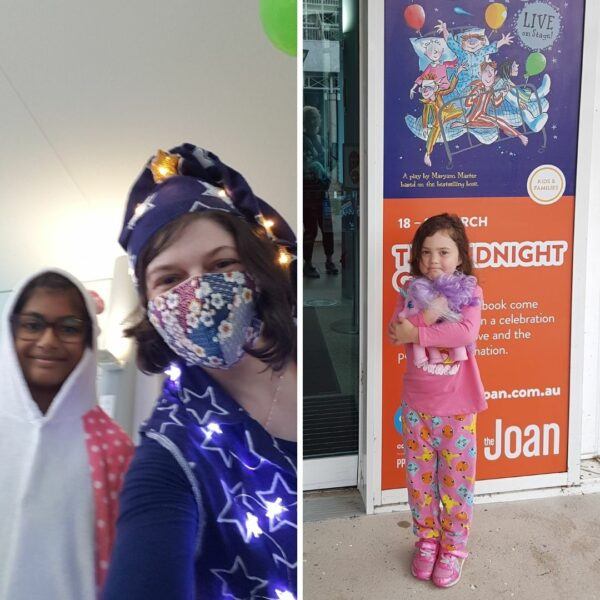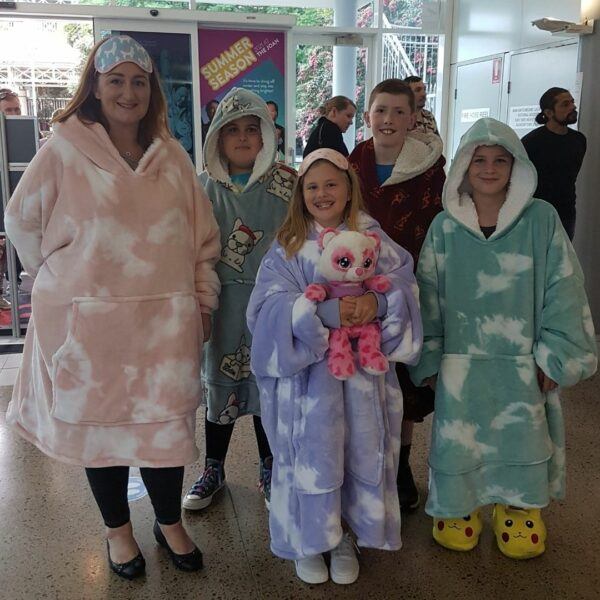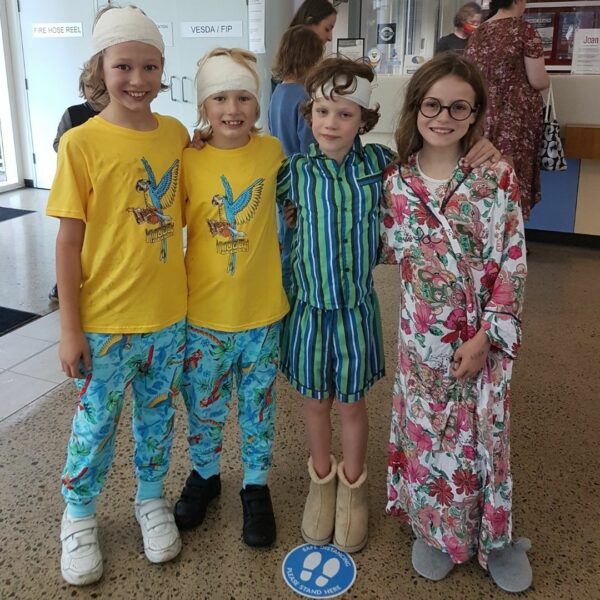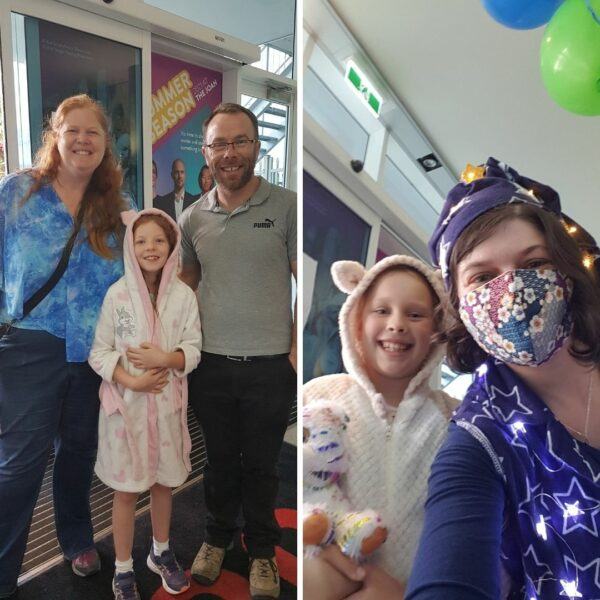 The Pyjama Party was a marvellous way to kick off our Kids and Families season for the year and welcome families back into our venue.
Thank you to everyone who dressed up and to all of the staff that helped make this happen. Special thanks to Penrith City Library for their support of this event, in particular Thursday night's judge, Lorinda Curnow.
Join us for more family fun throughout the year with our Kids and Families season. Click here to see what we have coming up and to book your tickets now!