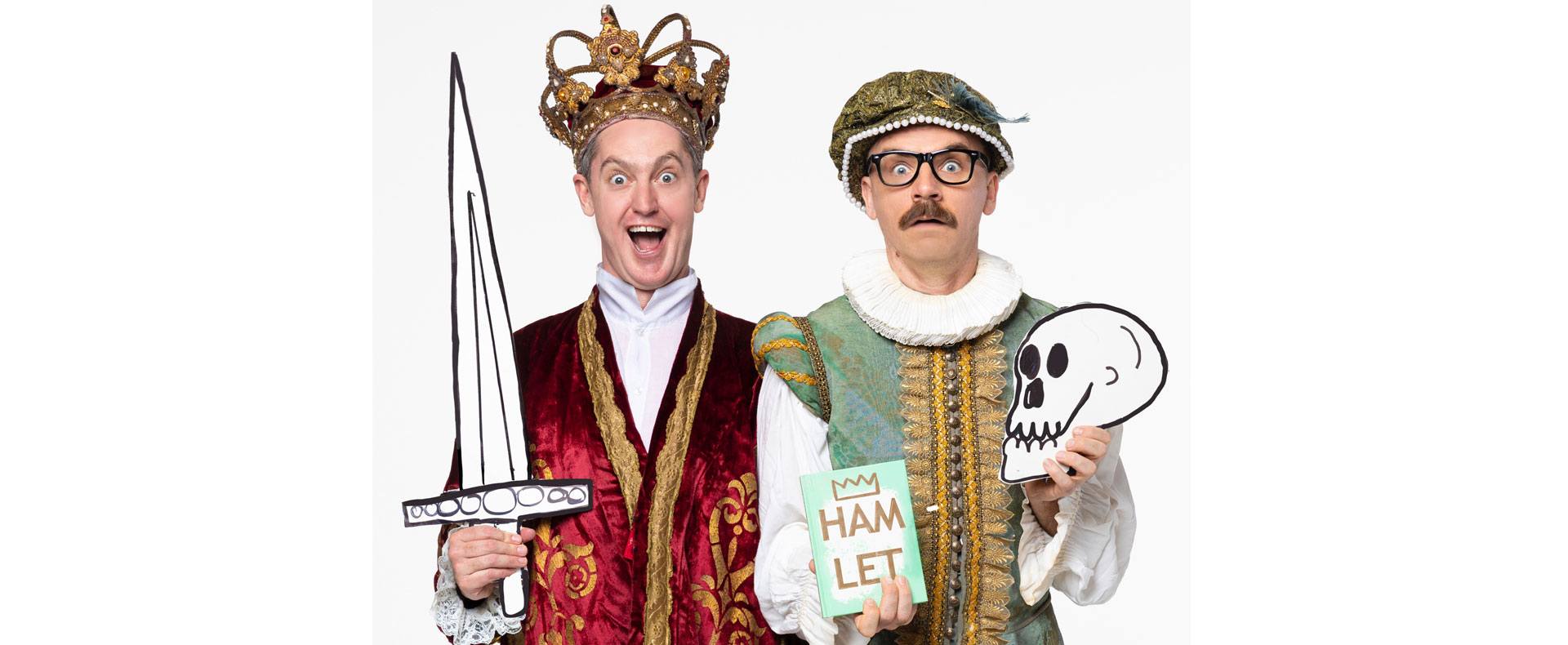 Photo
/ Andrew Wuttke
Producer
/ The Listies and Critical Stages Touring
Hamlet: Prince of Skidmark
Important Update: Cancellation of Hamlet: Prince of Skidmark
Important Update: In line with NSW Health advice, the Joan Sutherland Performing Arts Centre is temporarily closed to the public until at least 11.59pm Thursday 30 September. Hence, Hamlet: Prince of Skidmark on 3 & 4 September is cancelled. All existing ticket holders will be contacted via email with an update and options as soon as we have more information – please keep an eye on your email inboxes. In this unprecedented situation, our Box Office is fielding a tremendous volume of requests and we are working to be as responsive as possible. We ask that you please wait for us to get in touch, and please bear with us as we work through our lists. We appreciate your patience and understanding. Please stay safe and well.
A Badaptation of the Bard. Created by Richard Higgins, Matt Kelly and Declan Greene.
Join the maestros of children's comedy, The Listies, as they head to The Joan for the very first time these Winter School Holidays to bring you their multi award-winning, side-splitting badaptation of Shakespeare's classic play.
Cheeky, clever, utterly irreverent and made especially for children, this is the Bard as you never imagined possible! In true Listies style, the hilarious duo has pulled apart Hamlet and glued it back together with hilarious costumes, silliness and plenty of interactivity.
Hamlet is already full of things children love in a good story: ghosts, castles, sword fights, bodily fluids and spooky stuff. Add to the mix some super-sonic gags and expertly timed stage magic unlike anything kids have seen before and you have a brilliantly disguised Shakespearean tragedy for the whole family!
And that's not all…expect bonus pillow fights, pirates, ninjas, ninja pirates, aliens, ninja pirate aliens, zombies and a bunch of other hilarious stuff as The Listies take kids and their adults on a fun-filled hour of theatre. The only thing we can be sure of is that everyone dies at the end – including the audience!
A perfect introduction to Shakespeare and theatre for children, this production will captivate the young and young at heart.
Suitable for: Ages 5+ and their families
Groups: Suitable for Vacation Care and Home School Groups, aged 5+ and their supervisors
We strongly recommend all staff and visitors (12 years and older) wear masks inside The Joan.
---
SHAKESPEARE TIME TRAVELLER PASSPORT COMPETITION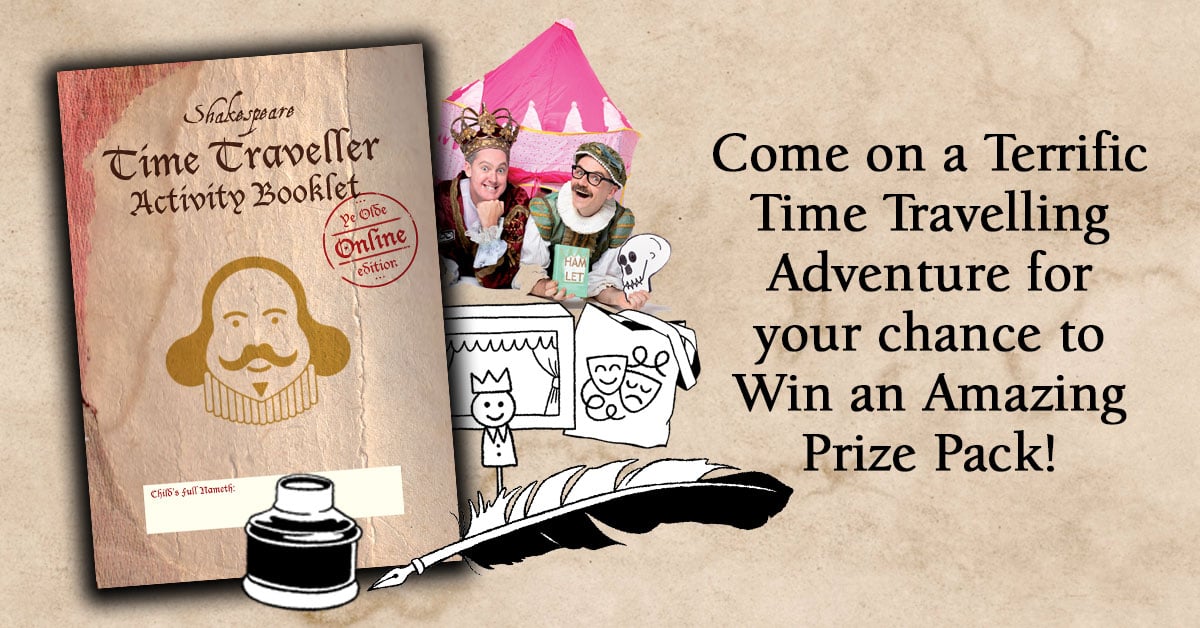 Hear ye, hear ye all ye peoples 5 – 14 years old! We have revamped our Shakespeare Time Traveller Passport Competition, running in conjunction with The Listies production of Hamlet: Prince of Skidmark, so it can go ahead despite lockdown.
Come on a Shakespeare Time Travellers' quest and participate in our exciting online and onsite activities for your chance to win one of five wonderful prize packs thanks to Critical Stages Touring, The Listies and Allen & Unwin Books. Each pack includes:
1 x Ickypedia or Ickyfoodia book by The Listies (selected at random);
1 x The Listies Make You LOL DVD; and
1 x The Boy, the Bear, the Baron, the Bard and Other Dramatic Tales book by Gregory Rogers.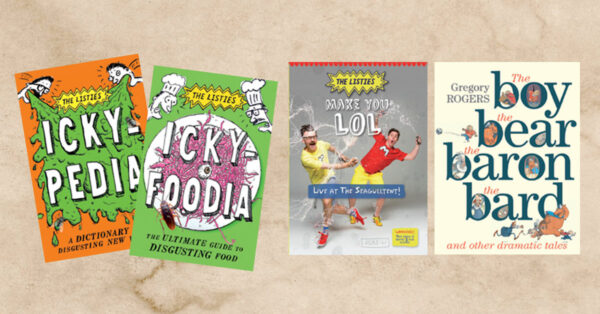 HOW TO ENTER

 Click here to download your Shakespeare Time Traveller Activity Booklet;

Complete a spell-binding activity of your choice from this booklet to receive a unique word or code; and

Click here and submit your unique word or code, along with your details to enter the prize draw.
Entries close 5pm Friday 1 October, 2021.
Competition prize draw will be posted to Penrith Penrith City Library's Facebook page on Monday 10 October, 2021 at 11am. Winners will also be notified by phone or email. Winners will be announced on both The Joan and Penrith City Library's Facebook pages.
Click here to download the Terms & Conditions.
Thank You to Our Sponsors

---
Cast & Creatives
Richard Higgins, Matt Kelly and Declan Greene / Creators
Declan Greene / Director
Renée Mulder / Designer
Verity Hampson / Lighting Designer
Jed Palmer / Composer and Sound Designer
Richard Higgins, Matt Kelly and Monica Kumar / Cast
Vacation Care and Home School Bookings and Resources
Vacation Care and Home School Group Performances
Hamlet: Prince of Skidmark is recommended for Vacation Care and Home School Groups, aged 5+ and their supervisors. The performances include:
Tuesday 29 June at 2pm and 6pm
Wednesday 30 June at 10am and 2pm
Duration
60 minutes (No interval plus a 15-minute Q&A following the performance on Wednesday 30 June at 10am)
Booking Form
To book this production for your Vacation Care or Home School Group, please click here and complete our School Holidays Booking Form.
Enquiries
To discuss your groups booking further, please contact Box Office on (02) 4723 7600 or boxoffice@penrith.city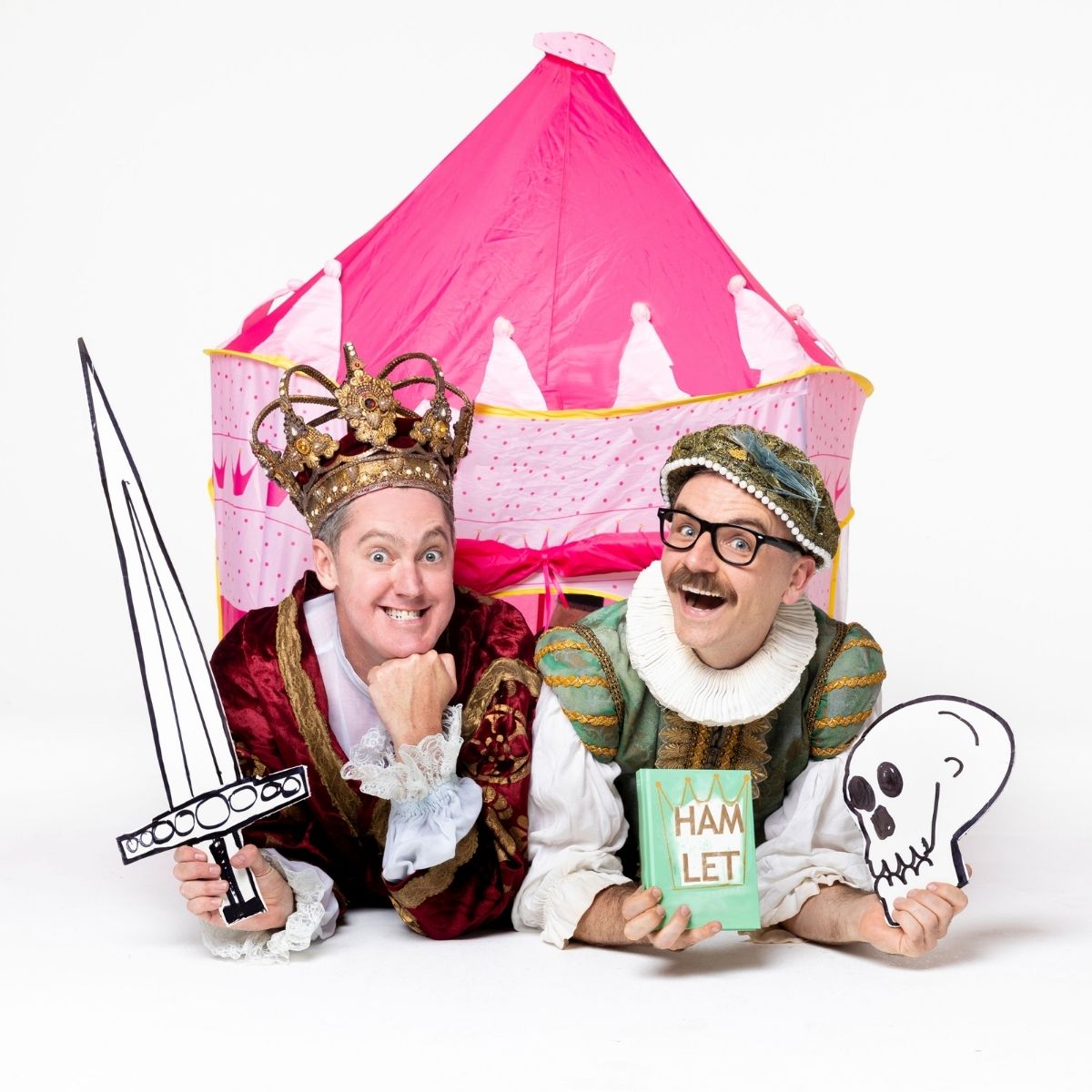 The Listies are Richard Higgins and Matthew Kelly, a comedy double act who are serious about being silly. They formed during the latest Ice Age (2008) to perform absurdist comedy to elderly people (i.e. 18+) but switched to full time kids comedy in 2011, and finding it to be a wondrous and rewarding sphere full of joy, never looked back (plus the hours are heaps better).
To date, they have claimed to have written nine-ish award-winning  and critically acclaimed live shows, collaborated with most major theatre companies and festivals in Australia, toured 3 continents, recorded three albums, and published two books with Penguin – and they have 4 books on the way. Though we only have their word for it.
On Australian television you can see them on ABC with their show The Listies Work For Peanuts, their music video Wash Your Hands (with Zoe Coombs Marr and muso Ryan Ritchie) and occasionally in the background of outside weather broadcasts.
In 2019, they performed over 120 shows to tens of thousands of people all over Australia. Nearly all of them stayed awake and only some of them vomited. Recently, in what may have been an administrative error, they won the Edinburgh Festival's 'Primary Times Award for Best Production for Children'.
In the past, The Listies have received a Sydney Theatre Award, 'The HarperCollins Best Designed Children's Fiction Book', and the Best Independent show (Golden Gibbo Award) at Melbourne Comedy Festival, (and they are still the only kids act to have been nommed for the Comedy Festival's 'Best Show' Award). What can we say – the bribery seems to have worked.
They are currently working on new books and working on their fourth album The Listies Musical Owl-Bum.
A COVID-19 Safety Message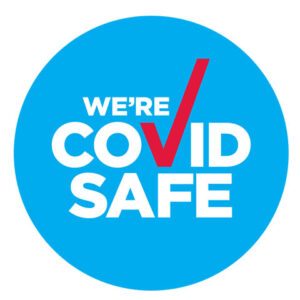 The Joan is a registered COVID Safe venue and is following strict NSW Government guidelines and expert public health advice. Your health and safety is our priority.
Please click here to view our full COVID Safe Plan and our new ticketing Terms and Conditions.
Please note safety measures may change. We regularly update our processes based on the latest government advice.
In accordance with the recent update to NSW Health regulations, The Joan is operating at 100% capacity from 29 March 2021.
There will be no vacant seats between bookings in seated indoor venues for all events at The Joan from 29 March 2021.
It is the responsibility of every individual to help stop the spread of COVID-19. If you have experienced cold or flu-like symptoms in the last 14 days, have a temperature and/or been in contact with a confirmed case of COVID-19, it is our right to refuse you entry into our venue. The health and safety of our patrons and staff is extremely important to us. Please contact us before your event if any of the above applies to you.
We strongly recommend all staff and visitors (12 years and older) wear masks inside The Joan.
For more information on how you can help us keep our community safe, please click here.
Originally commissioned and first produced at Wharf 1 Theatre by Sydney Theatre Company. This project has been assisted by the Australian Government through the Australia Council for the Arts, its arts funding and advisory body.