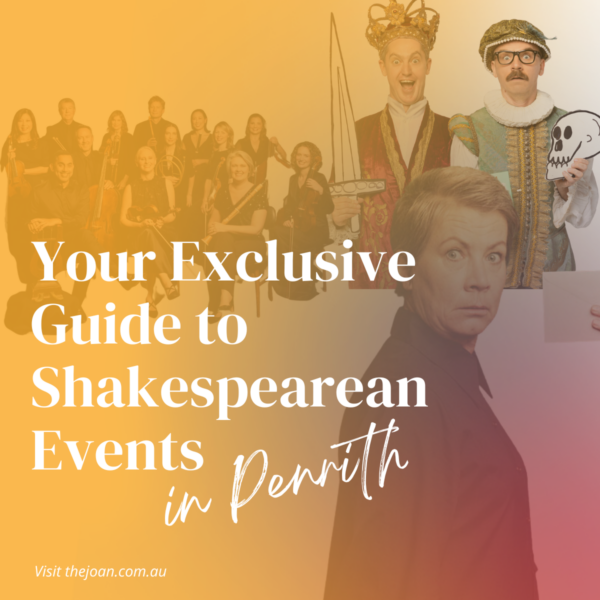 Immerse yourself in the world of Shakespeare and celebrate the 400th anniversary of his First Folio (the first collection of Shakespeare's play published in one volume) with these exciting experiences and events in Penrith this Winter.
From live performance a to musical concert, talk and an exhibition, whether you are a lifelong fan of Shakespeare, or discovering the magic and influence of his works for the first time, there is something to captivate and intrigue people of all ages!
Scroll down to explore our guide now.
---
LIVE ON STAGE
---
Bell Shakespeare's
TWELFTH NIGHT
By William Shakespeare
Directed by Heather Fairbairn
SUITABLE FOR AGES 14+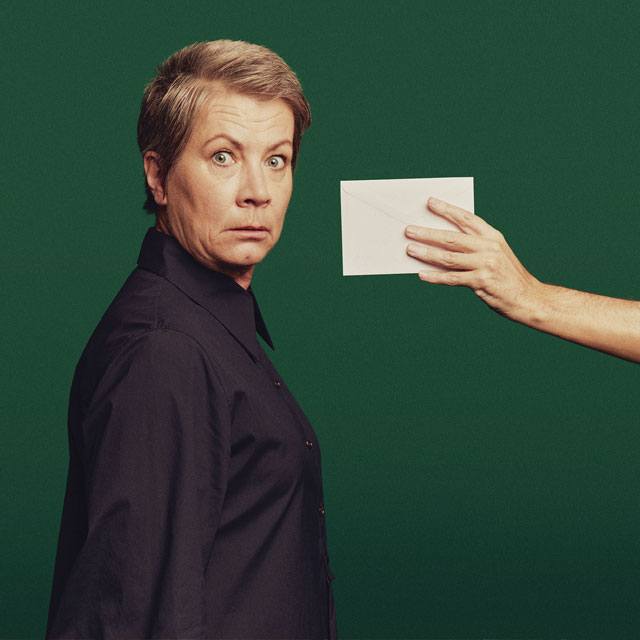 Join us for Bell Shakespeare's exclusive Western Sydney Season.
Viola is shipwrecked and believes her twin Sebastian lost to the ocean. Washed up in a strange new land, determined to survive, Viola disguises herself as a man named Cesario and finds work with Duke Orsino, only to fall head over heels in love with him. But Orsino is in love with Olivia, who – grieving for her brother – refuses all offers of romance. Until, that is, she meets Cesario for the first time. A whirlwind of passion ensues, leaving no one unaffected, not even Olivia's prudish housekeeper Malvolia, played by Jane Montgomery Griffiths (A Midsummer Night's Dream, Titus Andronicus).
Director Heather Fairbairn's fresh retelling of Shakespeare's romantic comedy is a dark collision of hidden identities and unrequited love. Featuring all-new music by Sarah Blasko, Twelfth Night ultimately asks us to find light in the darkness.
Dates & Times
Wednesday 2 August at 7:30pm
Thursday 3 August at 11am (plus post-show Q&A) & 7:30pm
Tickets
Standard Ticket $55, Concession $50, Senior (Matinee Only) $40
Duration
2 hours 30 minutes (Including 20-minute interval plus 15-minute Q&A following the matinee performance).
Location
Joan Sutherland Performing Arts Centre, 597 High Street, Penrith (Click here for a map)
Click Here FOR MORE INFO AND to Book Now
---
MENDELSSOHN SCOTTISH & BEETHOVEN EIGHT
MIDSUMMER DREAMS
Presented by the Australian Romantic & Classical Orchestra
SUITABLE FOR ALL AGES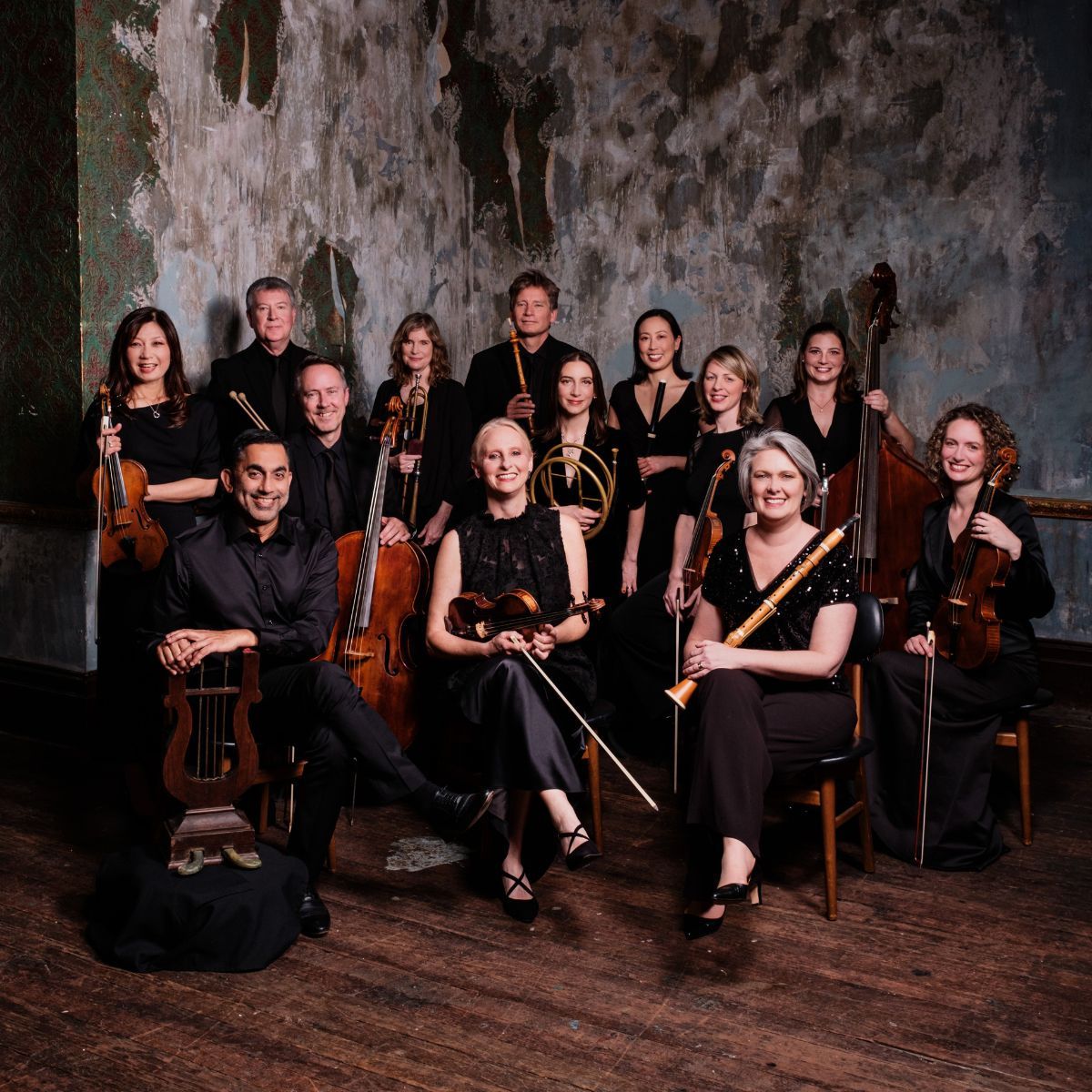 Delve into the magical world of Shakespeare's A Midsummer Night's Dream as the acclaimed Australian Romantic & Classical Orchestra perform Mendelssohn's enchanting overture.
Full of twinkling fairy feet and sparkling strings the performance ends in the brooding landscapes of Scotland with Mendelssohn's Scottish Symphony, inspired by his travels there as a young man – a hugely evocative and dramatic work. In between, the orchestra will take you on a remarkable journey with Beethoven's Eighth Symphony.
Program
MENDELSSOHN Overture to A Midsummer Night's Dream, Op.61 (1826)
BEETHOVEN Symphony No.8 in F major, Op.93 (1812)
INTERVAL
MENDELSSOHN 'Scottish' Symphony No.3 in A minor, Op.56 (1829-42)
Date & Time
Sunday 6 August at 3pm
Tickets
Standard Ticket $60, Concession $50, Under 30s $30, Student/Child $20
Duration
1 hour 40 minutes (Including interval)
Location
Joan Sutherland Performing Arts Centre, 597 High Street, Penrith (Click here for a map)
Click Here FOR MORE INFO AND to Book Now
---
The Listies and Critical Stages Touring presents
HAMLET: PRINCE OF SKIDMARK
Created by Richard Higgins, Matt Kelly and Declan Greene
SUITABLE FOR AGES 5+ AND THEIR FAMILIES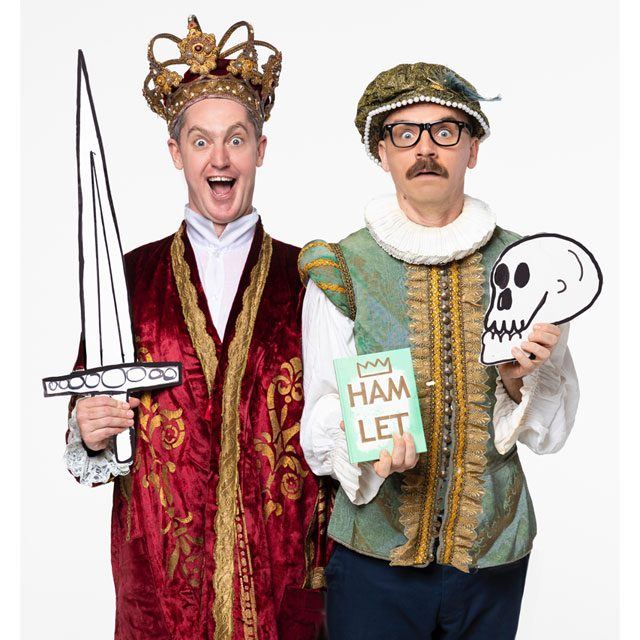 Don't miss the maestros of children's comedy, The Listies, as they head to The Joan for the first time to bring you their multi award-winning, side-splitting 'badaptation' of Shakespeare's classic play.
Cheeky, clever and utterly irreverent, this is the Bard as you never imagined possible! In true Listies style, the hilarious duo has pulled apart Hamlet and glued it back together with hilarious costumes, supersonic storytelling, gags, silliness and plenty of interactivity!
Dates & Times
Thursday 13 July at 6pm
Friday 14 July at 10am & 1pm
Tickets
Standard $25, Family of 4 Pass $90
Click Here for More Info and to Book Now
---
EXHIBITION & ARTIST TALK
---
BEJEWELLING SHAKESPEARE'S WOMEN EXHIBITION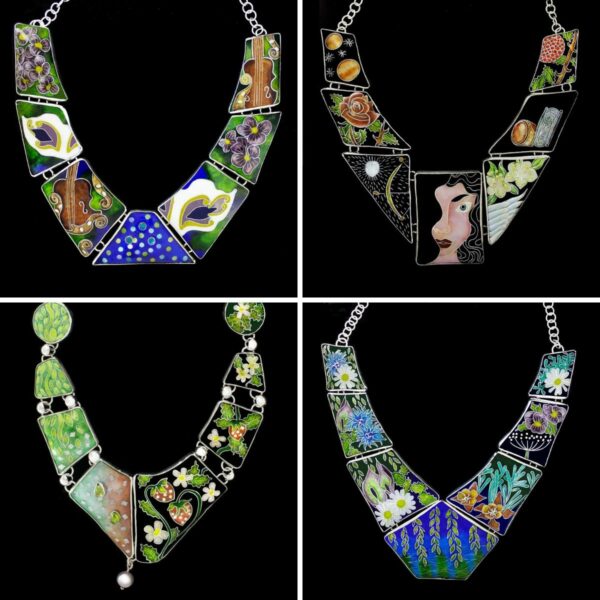 Don't miss this stunning exhibition of enamel necklaces created by artist Tessa Morrison and inspired by the women in Shakespeare's plays. Featuring 16 necklaces, each design showcases imagery to tell the story around and about Shakespeare's women characters including Viola, Juliet, Lady Macbeth and Cleopatra.
Dates & Times
Monday 10 July – Monday 24 July, during library opening hours (Click here for details)
Tickets
Free, no bookings required
Location
Penrith City Library, 601 High Street, Penrith (Click here for a map)
For more information please call Penrith City Library on (02) 4732 7891.
---
ARTIST TALK: TESSA MORRISON ON
BEJEWELLING SHAKESPEARE'S WOMEN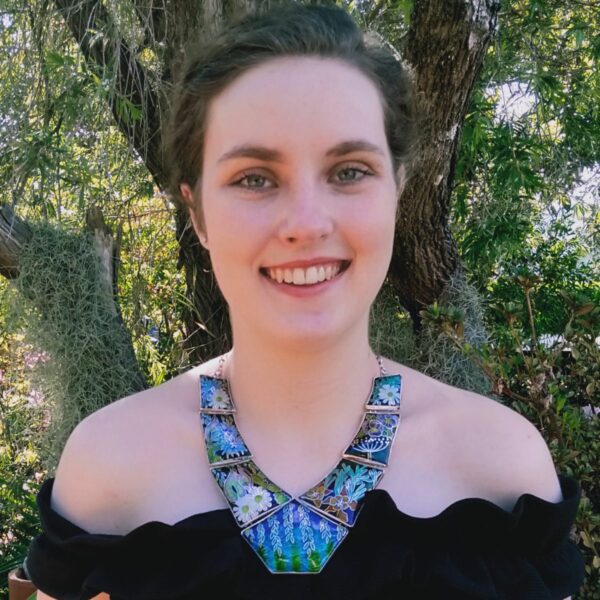 See the exhibition and then join artist and author of Bejewelling Shakespeare's Women, Tessa Morrison to hear her talk about her inspiration behind her unique and dazzling creations.
During this event Tessa will also provide a look into the techniques she used to create her enamel necklaces,
Date & Time
Monday 24 July at 2pm
Tickets
Free, bookings essential. Limited tickets available – one booking per person.
Duration
60 minutes
Location
Penrith City Library, 601 High Street, Penrith (Click here for a map)
Click Here for More Info and to Book Now
---