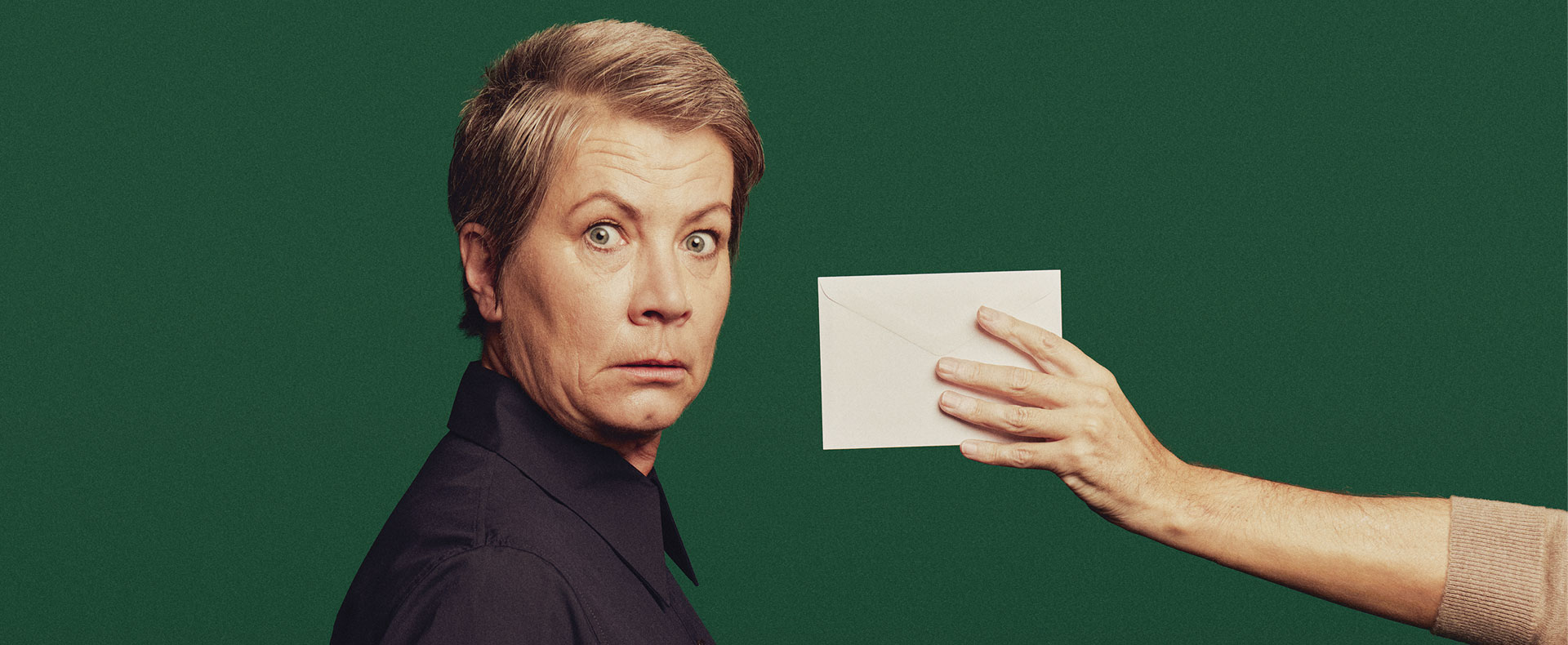 Producer
/ Bell Shakespeare
Twelfth Night
Join us for Bell Shakespeare's exclusive Western Sydney Season.
Viola is shipwrecked and believes her twin Sebastian lost to the ocean. Washed up in a strange new land, determined to survive, Viola disguises herself as a man named Cesario and finds work with Duke Orsino, only to fall head over heels in love with him. But Orsino is in love with Olivia, who – grieving for her brother – refuses all offers of romance. Until, that is, she meets Cesario for the first time. A whirlwind of passion ensues, leaving no one unaffected, not even Olivia's prudish housekeeper Malvolia, played by Jane Montgomery Griffiths (A Midsummer Night's Dream, Titus Andronicus).
Heather Fairbairn's fresh retelling of Shakespeare's romantic comedy is a dark collision of hidden identities and unrequited love. Featuring all-new music by Sarah Blasko, Twelfth Night ultimately asks us to find light in the darkness.
This project has been assisted by the Australian Government through the Australia Council for the Arts, its arts funding and advisory body.
---
Audience Information
General Public: Recommended for audiences aged 14+. Please be advised that Shakespeare's original play and this production contains sexual references and content. We recommend that adults bringing young people to the production take the time to discuss the plot and themes of Twelfth Night with them prior to attending. Resources about the play, including a detailed synopsis, can be found on Bell Shakespeare's Shakespeare Hub.
Schools: Suitable for Years 10 – 12  (Stages 5 – 6) and Tertiary Students. Please scroll down for booking information and resources.
Duration: 2 hours 30 minutes (Including 20-minute interval plus 15-minute Q&A following the matinee performance).
Cast & Creatives
Heather Fairbairn / Director
Charles Davis / Set and Costume Designer
Verity Hampson / Lighting Designer
Sarah Blasko / Composer
David Bergman / Sound Designer
Daniel Herten / Sound Associate
Nigel Poulton / Fight and Intimacy Director
Elle Evangelista / Choreographer
Jack Starkey-Gill / Voice Coach
Jane Montgomery Griffiths / Malvolia
Keith Agius / Toby Belch
Isabel Burton / Sebastian/Viola
Alfie Gledhill / Viola
Amy Hack / Maria
Garth Holcombe / Orsino
Mike Howlett / Andrew/Captain
Tomáš Kantor / Feste
Chrissy Mae / Antonio
Ursula Mills / Olivia
Wednesday 2 August at 7:30pm
Thursday 3 August at 11am & 7:30pm
Schools Bookings and Resources
Key Information
This production of Twelfth Night by William Shakespeare, features on the NSW Premier's Reading Challenge Booklist. Click here to find out more.
When: Term 3 (Wednesday 2 August – Thursday 3 August 2023).
Age Suitability: Twelfth Night is recommended for secondary (Stages 5 – 6) and tertiary school groups and their teachers.
Duration: 2 hours 30 minutes (Including 20-minute interval).
---
Free Additional Extras and Resources
Curriculum Links: Click here to download the Twelfth Night NSW State Curriculum Links.
Q&A Session: The performance on Thursday 3 August at 11am will be followed by a 15-minute Q&A.
Workshops:A free 75-minute Regional Access Workshop is available for schools who book tickets to see Twelfth Night at The Joan. You will be contacted by our Creative Learning team about this opportunity once we have received your schools booking form.
Digital Platform: Twelfth Night comes with access to Bell Shakespeare's online hub of premium Shakespeare and production resources, as well as classroom activities, to deepen your students' understanding and analysis of the play. Click here to access the Shakespeare Hub. Please note, content will be uploaded closer to the production season.
John Bell Scholarships: Students from schools attending the show will be given the chance to apply to receive one of three John Bell Scholarships. Successful applicants will experience a once-in-a-lifetime opportunity to work with a professional Bell Shakespeare artist and spend a week training with the Company. Full details will provided following the submission of your schools booking form.
---
Plan Your Excursion
Getting Here
Click here for information about our venue and getting here.
Risk Assessment
Click here to download The Joan's 2023 Risk Assessment.
A Handy Guide to Attending the Theatre
Click here to download our guide with handy tips to discuss with your students prior to attending an excursion at the theatre.
Booking Form
To book this production for your secondary school or tertiary group, please fill out the booking form below.
Meet the Creatives
By William Shakespeare
Director Heather Fairbairn
Set and Costume Designer Charles Davis
Lighting Designer Verity Hampson
Composer Sarah Blasko
Sound Designer David Bergman
Sound Associate Daniel Herten
Fight and Intimacy Director Nigel Poulton
Choreographer Elle Evangelista
Voice Coach Jack Starkey-Gill
Meet the Cast
Malvolia Jane Montgomery Griffiths
Toby Belch Keith Agius
Sebastian/Viola Isabel Burton
Viola Alfie Gledhill
Maria Amy Hack
Orsino Garth Holcombe
Andrew/Captain Mike Howlett
Feste Tomáš Kantor
Antonio Chrissy Mae
Olivia Ursula Mills
The Prices and How to Save
Don't miss out on our Early Bird Discount of 10% if you buy before 1 January 2023. 
See more and save! In 2023, we are offering a pick-and-mix package discount of between 10 and 20% depending on how many shows you select.
3 shows – 10% off all tickets
5 shows – 15% of all tickets
8 shows and more – 20% of all tickets
---