Producer
/ Barking Gecko Theatre
My Robot
IMPORTANT UPDATE: Cancellation of My Robot on 3 and 4 June 2020
In this rapidly evolving situation as our community faces the threat of the novel Coronavirus (COVID-19) and a slew of events across Australia are cancelled and venues close, we are looking very carefully at our programming and options.
We have decided that it is both responsible and prudent to cancel My Robot on 3 and 4 June 2020.
We will offer 3 options for your ticket: to process a refund (which in most cases will be automatically credited to purchasers), you can donate your refund or you can opt to hold your refund in credit for 12 months. We will be sending an email to all ticket holders so you can inform us your preferred option. Please bear with us as we work through our lists.
When Ophelia moves with her family to the seaside, she's not impressed. She doesn't like the beach, misses her old home and thinks the people in this town are pretty strange. While unpacking her room she discovers a mysterious box full of gadgets, parts and pieces, and a strange note that reads 'You. Make. Me.'
Her curiosity gets the better of her and she spends all night assembling the objects into Olivetti, a robot with a typewriter chest and an alarm clock heart. Made up of pieces, but more than the sum of her parts.
My Robot takes audiences of all ages on a rambunctious adventure filled with robot antics, laughter, daring rescues and bewildered parents, all told with the care and artistry synonymous with Barking Gecko's award-winning shows.
Audience info | Ages 4 – 12
Cast & Creatives
Finegan Kruckemeyer / PLAYWRIGHT
Matt Edgerton / DIRECTOR & DRAMATURG
Isla Shaw / DESIGNER
Chris Donnelly / LIGHTING DESIGNER
James Luscombe / COMPOSER & SOUND DESIGNER
Steve Berrick / ROBOT DESIGNER
SUBSCRIBE & SAVE!
Subscribe to a year of creative experiences.
Eight pack – save 15% (and get a free Penrith Arts Lover membership) |
Six pack – save 12% | Four pack – save 10%
Learn More
Wednesday 3 June 12pm, Thursday 4 June 10am & 1pm are school performances
Please be sure to check our Information for Teachers page for details on our venue, location and other practicalities around booking and risk assessment.
Through the eyes of a Robot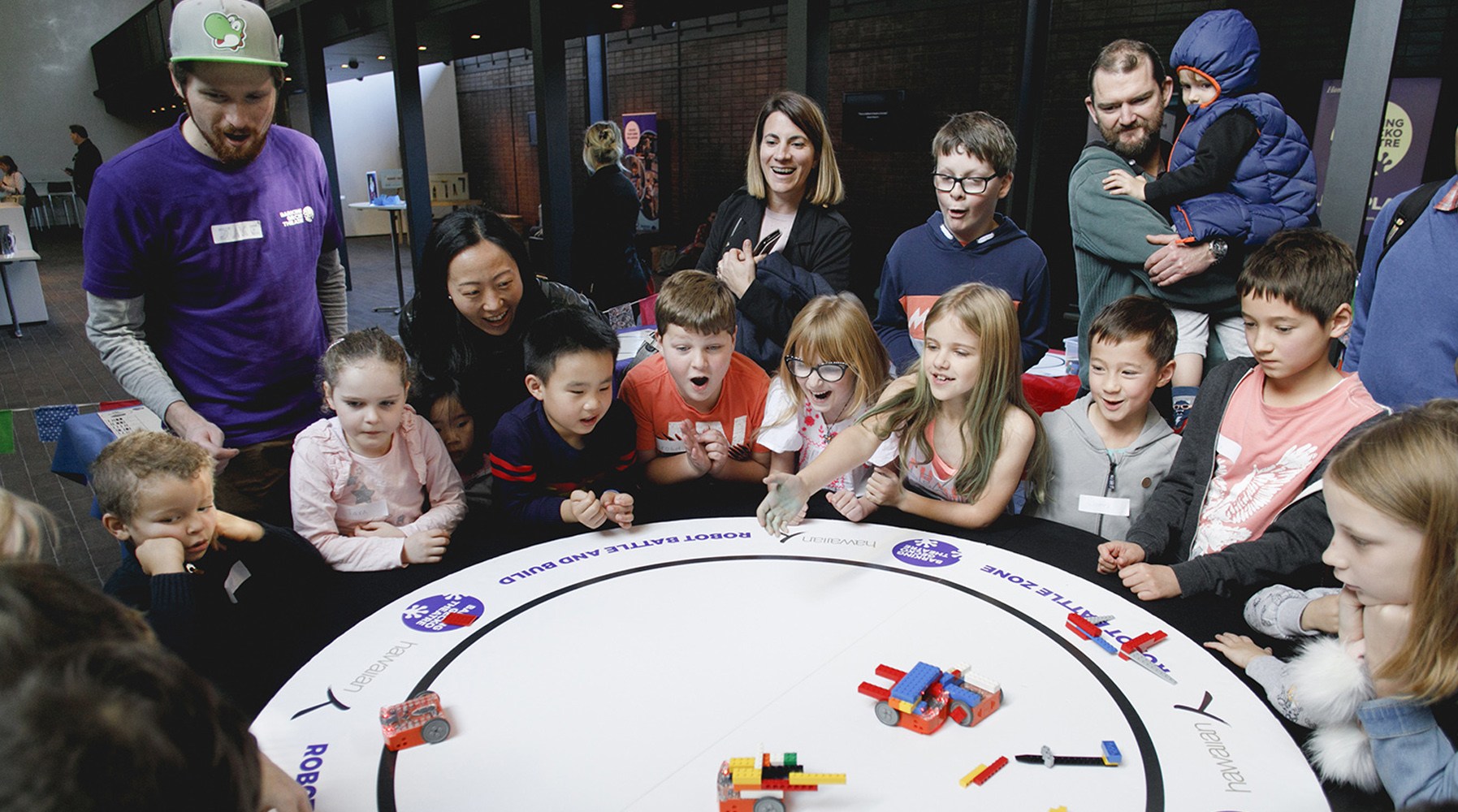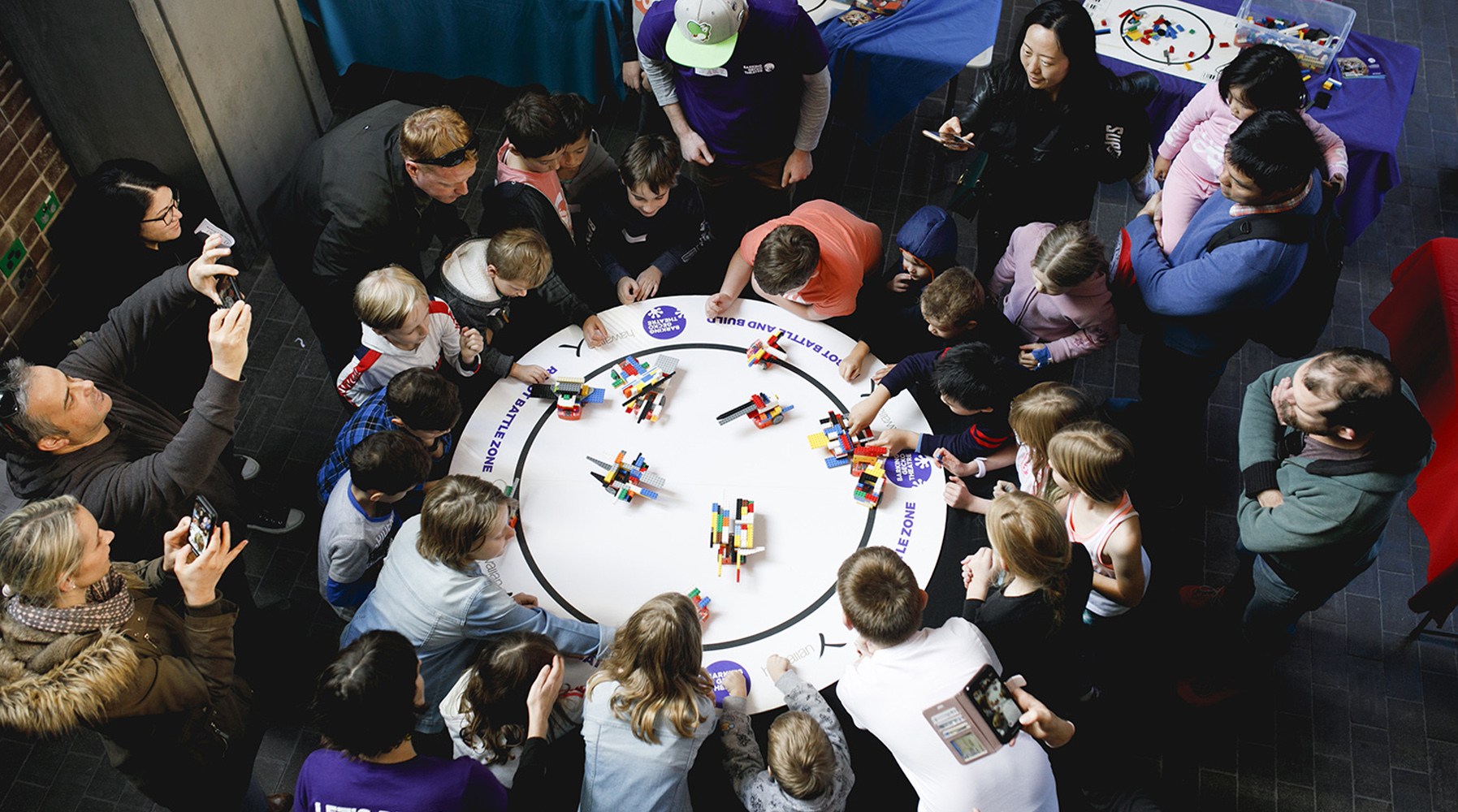 Explore the world of robots with this practical exploration of process in designing robots. Students will use Edison robot bases to build real working robots, and look at how design influences the way they operate. Barking Gecko's Teaching Artist and seasoned professional performer Shane Adamczak will facilitate Through the Eyes of a Robot. Barking Gecko will supply all materials required for the workshop, and can connect to the clarssroom's TV / smart board / projector with additional materials (where available).
This incursion is available to schools booked for My Robot at The Joan!
Tuesday 5 May 2020
Facilities: Classroom space, max. 20 students
Age Range: Lower to middle primary
Time: 60 minutes
Applications: We will email you an application link to apply for this school incursion once schools have booked for a schools performance. Due to practical limitations, a maximum of two schools will be offered to host these workshops. Schools are eligible to apply when they have paid the booking deposit for My Robot at The Joan. For My Robot booking details, please see the The Joan's 2020 Schools Booking Form
"It was probably the best incursion I've taken my class to, ever. The presenter was great with the students. It was age appropriate and hands on." – Miss S – Yr 2, Foundation Christian College