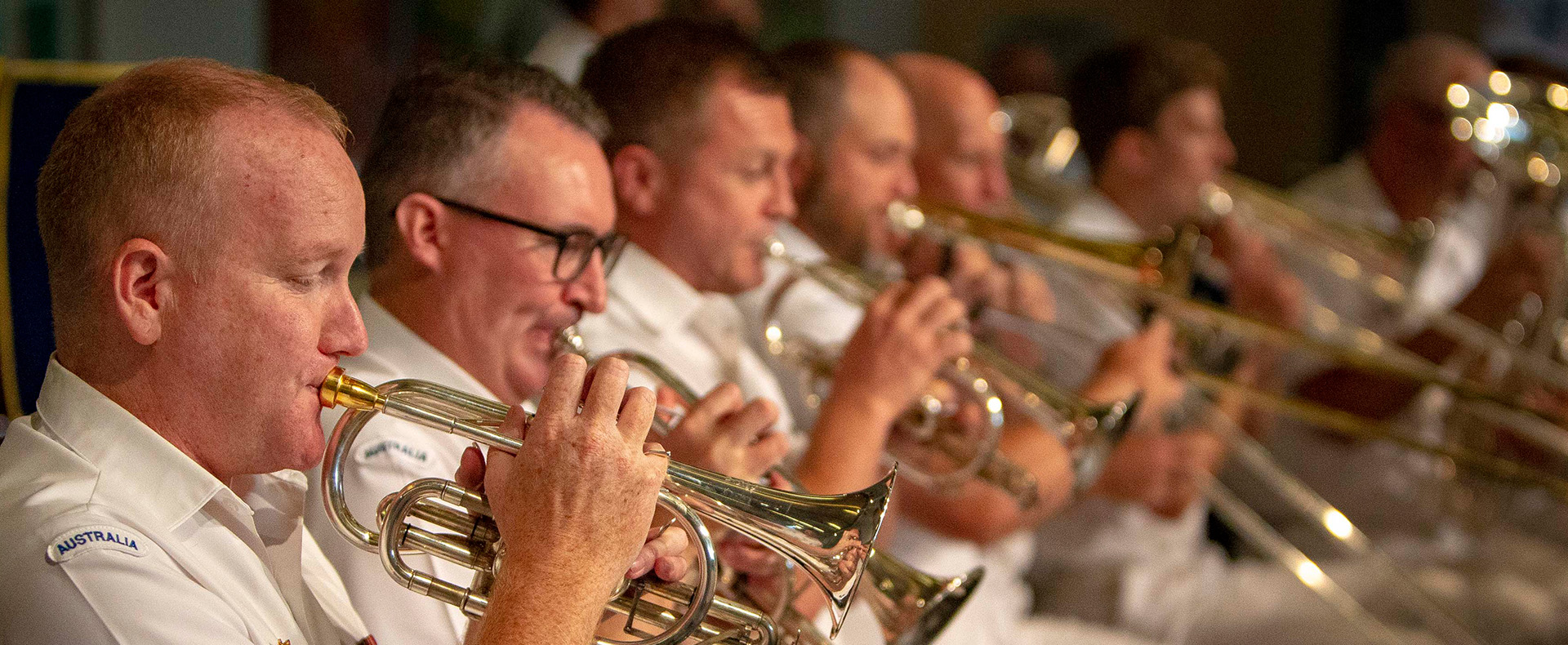 CONCERT SPECTACULAR – ROYAL AUSTRALIAN NAVY BAND
IMPORTANT UPDATE: Cancellation of Concert Spectacular - Royal Australian Navy Band on 23 September 2020
Following the current rules and guidelines from the Australian Government restricting the manner in which entertainment venues are permitted to open and operate, including capacity and social distancing requirements; combined with border closures and additional factors preventing companies touring and rehearsing, this event will not be proceeding. 
Hence, Concert Spectacular – Royal Australian Navy Band on 23 September 2020 is cancelled. We will offer 3 options for your ticket: to process a refund (which in most cases will be automatically credited to purchasers), you can donate your refund or you can opt to hold your refund in credit for 12 months. We will be sending an email to all ticket holders so you can inform us your preferred option. Please bear with us as we work through our lists.
The Royal Australian Navy Band Sydney, under the musical direction of Lieutenant Brian O'Kane will take you on a journey through beautiful music that will uplift and stir the soul.
The band consists of approximately fifty full-time members and is in demand around Sydney and New South Wales performing at public events, festivals, commemorative services and large sporting events.
Be prepared for a big, celebratory, ceremonial sound, with plenty of familiar favourites.
Cast & Creatives
The Royal Australian Navy Band Sydney
---
SUBSCRIBE & SAVE!
Choose any six shows in the season, securing your ticket, your favourite seat and our lowest ticket price. There is also flexibility to exchange for another show at no cost if your plans change – you never know when a holiday might pop up! At $120 per subscription this is an excellent gift idea, and if you're keen on the whole year, you can buy two.
Learn More