30 Something
Blow your wig, top up your giggle juice and get set for a show where you'll party like it's 1939.
Featuring the stars of The Wharf Revue and The Divine Miss Bette! Rescheduled from 2020.
It's New Years Eve, Bohemia Kings Cross. She's been wowing Hollywood! He's been touring Queanbeyan, but on the last night of the decade, Phil and Catherine reunite to count you down to the end of a very dramatic era. Politics, great depression, booze… and that's just in the dressing room!
Caught somewhere between Casablanca and The Cotton Club join award-winning Maestro of mischief Phil Scott and powerhouse canary Catherine Alcorn for a thrilling joyride back to their 18 karat lounge act where you'll soon see she's 30 something and he's… not.
Audience info | Mild course language | DRESS CODE: Puttin' on the Ritz!
Cast & Creatives
Phil Scott and Catherine Alcorn / CREATED BY
"Hugely entertaining! Alcorn and Scott turn out to be hilarious solo and together and a musical partnership made in heaven."
Stage Noise
A COVID-19 Safety Message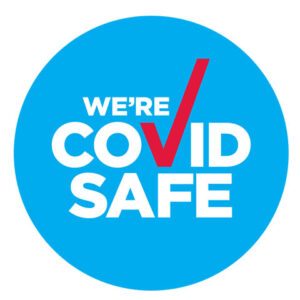 The Joan is a registered COVID Safe venue and is following strict NSW Government guidelines and expert public health advice. Your health and safety is our priority.
Please click here to view our full COVID Safe Plan and our new ticketing Terms and Conditions.
Please note safety measures may change. We regularly update our processes based on the latest government advice.
In accordance with the recent update to NSW Health regulations, The Joan is operating at 100% capacity from 29 March 2021.
There will be no vacant seats between bookings in seated indoor venues for all events at The Joan from 29 March 2021.
It is the responsibility of every individual to help stop the spread of COVID-19. If you have experienced cold or flu-like symptoms in the last 14 days, have a temperature and/or been in contact with a confirmed case of COVID-19, it is our right to refuse you entry into our venue. The health and safety of our patrons and staff is extremely important to us. Please contact us before your event if any of the above applies to you.
We strongly recommend all staff and visitors (12 years and older) wear masks inside The Joan.
For more information on how you can help us keep our community safe, please click here.