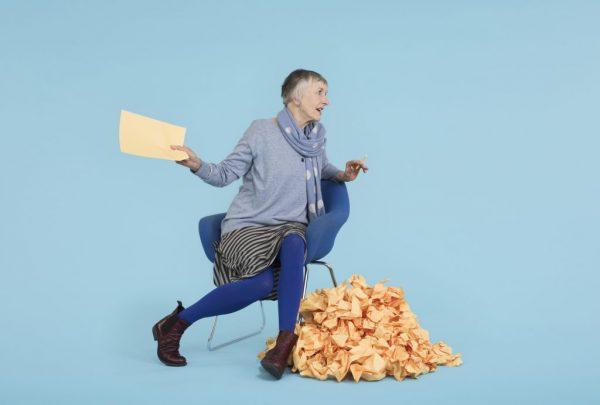 Image: Christina Mishell
Q LAB is Q Theatre's annual artist residency program hosted by the Joan Sutherland Performing Arts Centre. The residency is designed to make creative space and time for the development of dynamic projects at an early stage of their conception.
Projects are selected through an open callout process and successful applicants will receive financial assistance, work-space in the Allan Mullins Studio as well as technical and dramaturgical support for dedicated creative development.
Q LAB is based on a commitment to supporting the development of independent artists and projects in the local Western Sydney area and the vibrancy that occurs as a result.
Building on the successes of previous residency programs, Q Theatre invites artists or groups of artists with a passion for a creative Penrith to apply for a Q LAB '19 Residency.
"Q Theatre wants to help you dream up something big."-  Nick Atkins, Creative Producer
The 2018 Q Lab recipients were director Margaret Davis, emerging playwright Jordan Manalo-Shea, cross disciplinary artist Kate Bobis and emerging theatremakers Vonne Patiag, Sophea Op & Will Tredinnick.
Dates:
Applications open: September 14 2018
Applications close: October 14 2018
Successful projects will be notified December 2018
Over the first half of 2019 Q Theatre will support four independent artists or groups of artists in the development of a new project.
Residency periods available in 2019 are:
7 January – 18 January
28 January – 8 February
If none of these residency periods are suitable for your project we encourage you to apply anyway and make a note of dates that would suit your project.
Q Lab is open to both emerging and established artists working across contemporary performance and theatre.
Q Theatre provides:
$2000 cash for artist fees
Two weeks full time studio space during business hours within the Joan Sutherland Performing Arts Centre
Technical support (up to 6 hours)
Dramaturgical support (up to 6 hours)
Access to available studio lighting, sound and AV equipment
The opportunity for a public presentation
The work created and supported through Q Lab will be considered for further development with Q Theatre
Selection Criteria:
Artistic rationale and process
Potential of project for development with Q Theatre
Calibre of the artistic team and key personnel
We strongly encourage applications from artists that identify as Aboriginal & Torres Strait Islander, Culturally & Linguistically Diverse and/or have a demonstrated connection to Western Sydney.