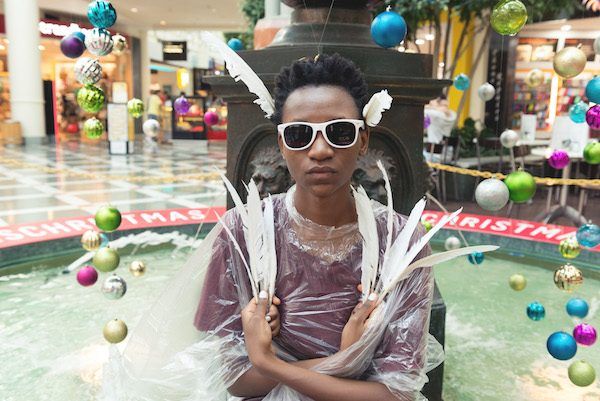 APPLICATIONS CLOSE: 24/05/16 | AUDITIONS: 01/06/16 & 02/06/16
The Q is holding auditions to cast 8 young performers (16 – 26) for the 2016 workshop production of 'Leda & The Swan.' The show will be presented as part of The Q's Young Artist Program in the Allan Mullins Studio at The Joan.
PRODUCER: The Q is the resident theatre making program at The Joan.
ROLES: 8 young performers (16 – 26).
EXPERIENCE: Performers of various levels of experience are encouraged to apply. A background or interest in devising new work will be an advantage.
THE SHOW: "The broken wall, the burning roof." Eight emerging artists enter the battle of Troy. Their job? Take on the history books and centuries worth of retellings. They'll reflect on war, love and violence. You know… the simple stuff. 'Leda and the Swan' is a story that has repeatedly been told through sculpture, poetry, song and stage. It is a story of Gods meddling in the world of mortals and of violence begetting violence.
Following the success of 'The Bacchae' in 2015, The Q is excited to be producing this new work created by The Q's Young Artist Ensemble
AVAILABILITY: To be considered for inclusion in the project performers must be available for the following dates:
10.00am – 4.00pm | Sun 18/06/16
5.00pm – 8.00pm | Wednesdays 22/06/16 – 17/08/16
10.00am – 4.00pm | Sat & Sun 20/08/16 – 21/08/16
5.00pm – 9.00pm | Tue – Sat 23/08/16 – 27/08/16
COST: There is no charge for participation in this program.
MORE INFO: For more information please contact nick@jspac.com.au.
ABOUT THE Q:
The Q is a producer of contemporary theatre. Based at Joan Sutherland Performing Arts Centre, The Q has evolved from the creative lineage of The Q Theatre Company and its more than fifty-year commitment to the production and presentation of new theatre works.
ABOUT THE JOAN:
The Joan Sutherland Performing Arts Centre is your hub for the performing arts in Western Sydney and the lower Blue Mountains. We are home to Penrith Conservatorium of Music and The Q and are complemented by our sister site, Penrith Regional Gallery and the Lewers Bequest, bringing the best visual arts to the region. Together we make up Penrith Performing & Visual Arts.