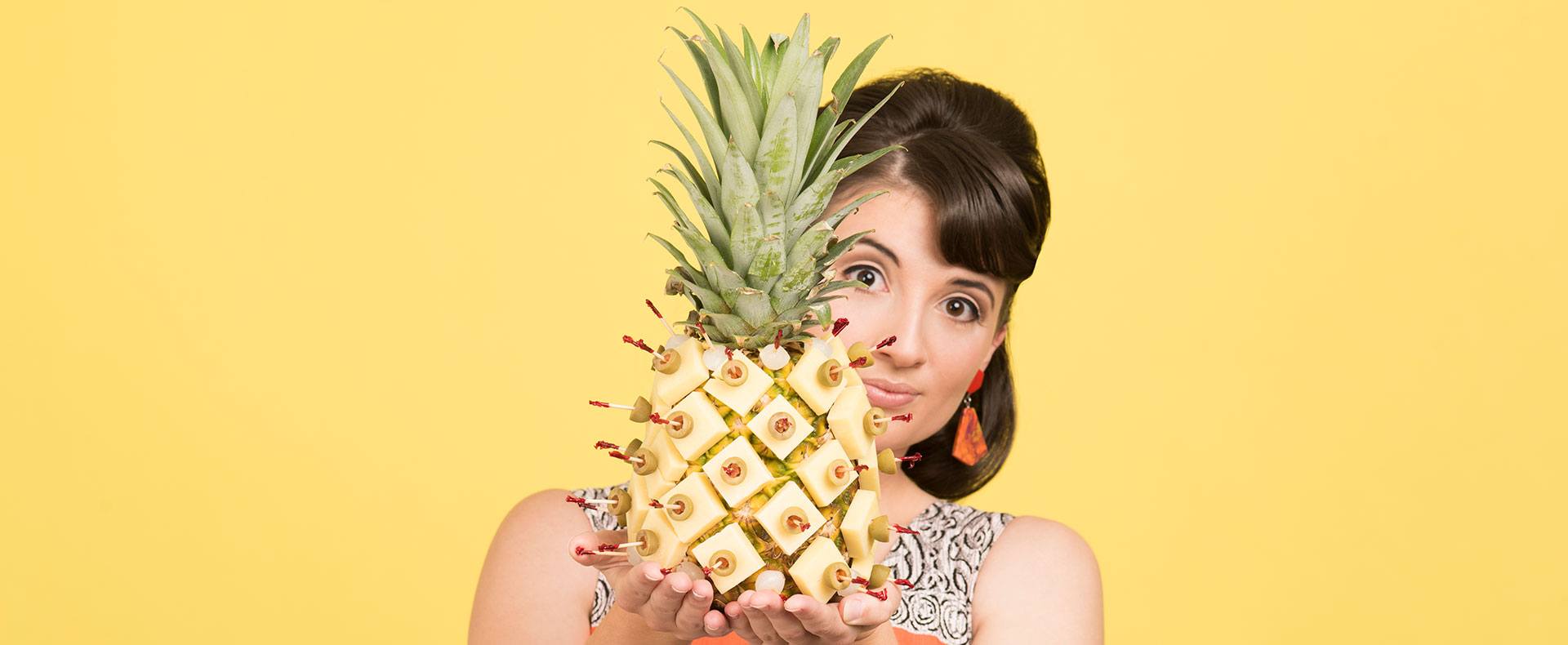 Photo
/ Christina Mishell
Producer
/ Q Theatre
Yellow Yellow Sometimes Blue
A night of art, intrigue and some spectacular canapes.
Early evening. Autumn 1954. In a house beside the Nepean River a young woman is crying. Iris is chopping onions while Leo cooks the wild mushrooms he picked that morning. Iris is growing up at the foot of the Blue Mountains. Leo is making a new life for himself after fleeing war-ravaged Europe.
Yellow Yellow Sometimes Blue is the story of Iris and Leo. They're two outsiders peeking in at a world of money, power and gossip as they prepare canapés and cocktails for a debaucherous gathering of Sydney's cultural elite. Tracing the roots of Sydney's early Modernist thinking, it is performed by Adam Booth and Kate Worsley, designed by Katja Handt and features the live music of cellist Me-Lee Hay. It's a 60ish minute story of surviving and thriving as an outsider looking in.
Inspired by the history of Penrith Regional Gallery & The Lewers Bequest, Yellow Yellow Sometimes Blue peers through the eyes of 'the help,' to offer a fresh take on Emu Plains in the 1950s.
Duration 60 minutes
Cast & Creatives
Noëlle Janaczewska / Writer
Nick Atkins / Director
Kate Worsley / Cast – Iris
Adam Booth / Cast – Leo
Katja Handt / Designer
Benjamin Turner / Lighting Designer
Tegan Nicholls / Sound Designer
Me-Lee Hay / Musician
Cloé Fournier / Choreographer
Geoff Turner / Production Manager
Bridget Rose Dutioit / Stage Manager
24 Nov 2018 2:00 pm
Sold Out
24 Nov 2018 7:30 pm
Sold Out