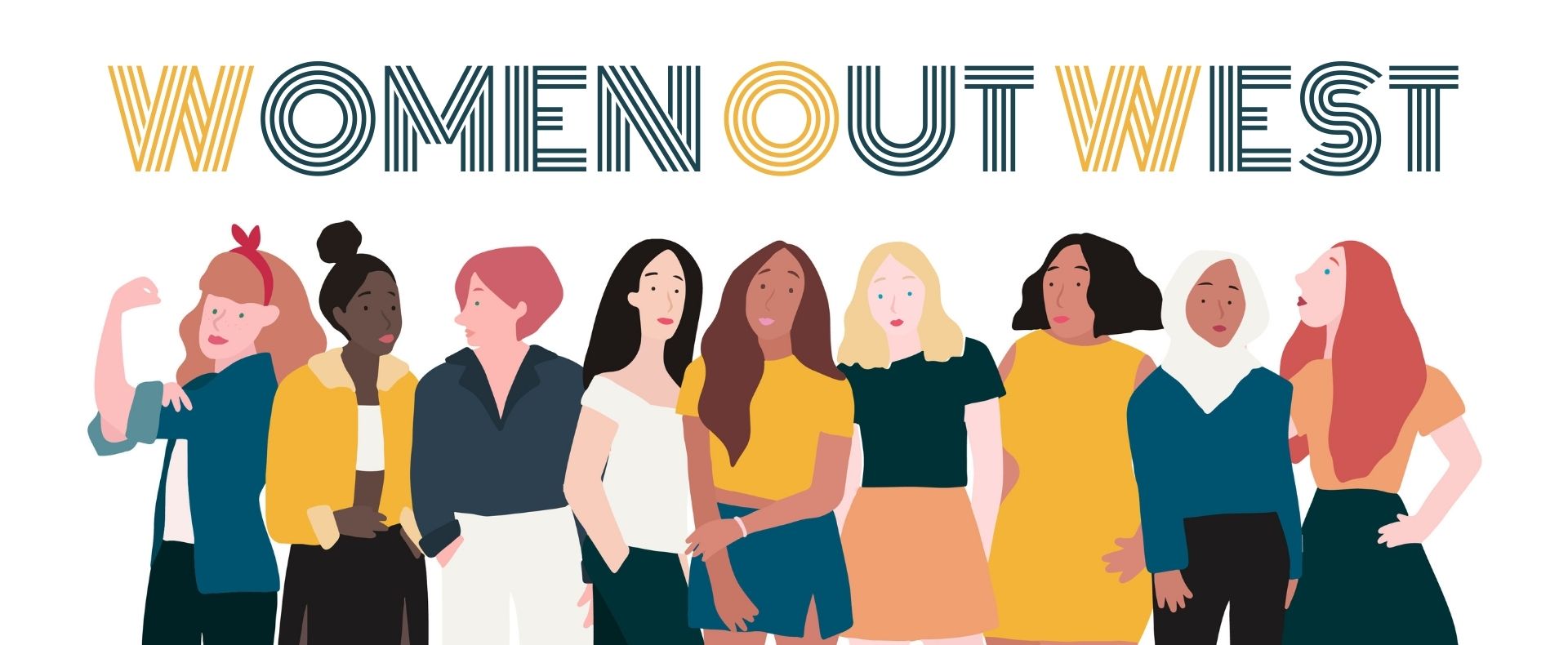 Producer
/ Penrith Performing & Visual Arts
Women Out West
Women in the Arts
A very special panel discussion
As part of our Women Out West series, Penrith Performing & Visual Arts brings you a very special panel discussion: Women in the Arts.
Our distinguished panel of visual artists will discuss their creative practice and give us an insight into what it's like to be a woman in the arts. There will also be an opportunity for audience participation with a Q&A.
Tickets are FREE but booking is essential. These events are very popular so please book early to avoid disappointment.
We are delighted to bring Women Out West to our community and invite you to join us and be part of the continuing advocacy for safety, equality, diversity and growth.
Women out West is supported by Celestino and Nepean News.
PANELISTS: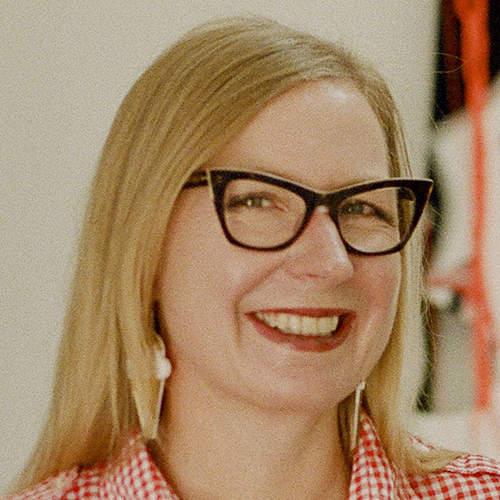 Claire Healy – Contemporary visual artist and mother of two. Working with partner Sean Cordeiro as a collaborative team since 2001, with a practice reflecting a preoccupation with the dynamics of global mobility, fallout of consumer society, and contemporary notion of home, the Blue Mountains based duo's work has been included in numerous exhibitions in Belgium, China, the Czech Republic, France, Germany, Hong Kong, Italy, Japan, New Zealand, Singapore, Switzerland, Turkey, Taiwan, the UK and the USA.
With a playful sense of humour and an engagement with the precedents of art history, their work – for which they recently won a Sulman Prize – often features ready made materials including Lego, Ikea furniture, car and aircraft parts, dinosaur bones, and reconfigured architectural structures and is largely based around sculpture and installation. Much of it is site-specific and of monumental scale.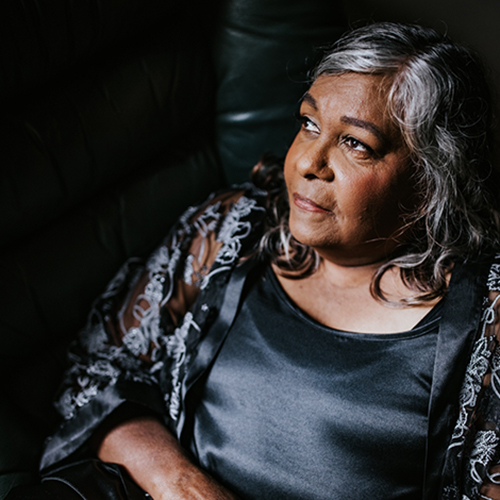 Elly Chatfield – Renowned artist, poet, actor, and much-loved and respected elder of the Aboriginal community; and recipient of the 2022 Blue Mountains Local Woman of the Year Award. Elly is a proud Gamillaroi woman, single mother of two, grandmother and highly regarded in her role as Elders support worker at the Blue Mountains Aboriginal Culture and Resource Centre. A child of the Stolen Generation, Elly's life and resilience is an inspiration. She is a skilled educator and environmentalist. Her art is inspired by her connection to land and sense of belonging. As an actor, she has appeared in feature films such as Australia and more recently starred in Smoke Between Trees. Elly is a mentor of First Nations people of all ages. She is a cultural adviser and supports numerous young people and community organisations.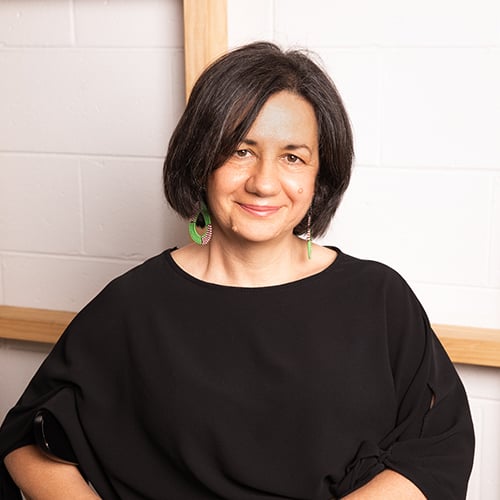 Linda Brescia – currently exhibiting A Girl Like You at Penrith Regional Gallery. Linda is a Western Sydney-based artist who investigates the banalities and complexities of everyday life experiences and rituals through painting, photography, sculpture and performance. Her practice explores dynamics around visibility and invisibility, masking, care and self-assertion.
The solo exhibition Linda Brescia: Holding up the Sky was presented at Fairfield City Museum & Gallery (2018–2019), and Brescia's work has been presented in exhibitions and programs for Artspace, Sydney; Casula Powerhouse Arts Centre; Cementa; King Street Gallery Sydney; MOP, Sydney and Parramatta Artists' Studios where she is an artist in residence 2021-2023 at their Rydalmere studios. In 2020 Brescia was awarded the Blacktown City Art Prize for her portrait of American patron of the arts Peggy Guggenheim. Brescia has a long history of facilitating workshops and community projects for numerous organisations and groups.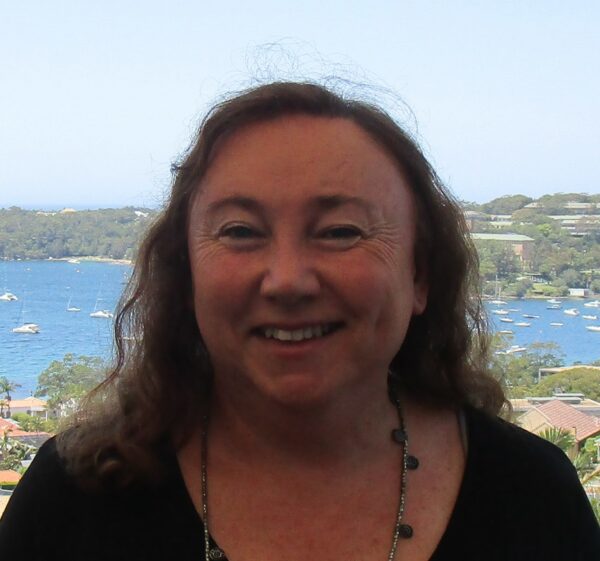 Christine Dean – Christine Dean graduated from the University of Sydney in 1986 with a Bachelor of Arts, majoring in Art History. Subsequently she completed a Graduate Diploma in Visual Arts at Sydney College of the Arts and a PhD at the College of Fine Arts, University of New South Wales. Christine has exhibited locally and internationally in exhibitions at the Museum of Contemporary Art, Sydney, the Art Gallery of New South Wales and Toby Fine Arts, New York. In 2000 Christine was awarded a Pollock-Krasner Fellowship and in 2001 she undertook an Australia Council residency at the 18th Street Arts Complex, Los Angeles.
Her works are in the collection of Artbank, Blacktown City Art Collection, Casula Powerhouse, Penrith Regional Gallery, Home of The Lewers Bequest, Macquarie University Art Collection, National Gallery of Australia as well as numerous private collections. Christine's art practice navigates issues related to gender, sexuality, abstraction and formalism and, since her gender transition, she has been researching the history of transgender art.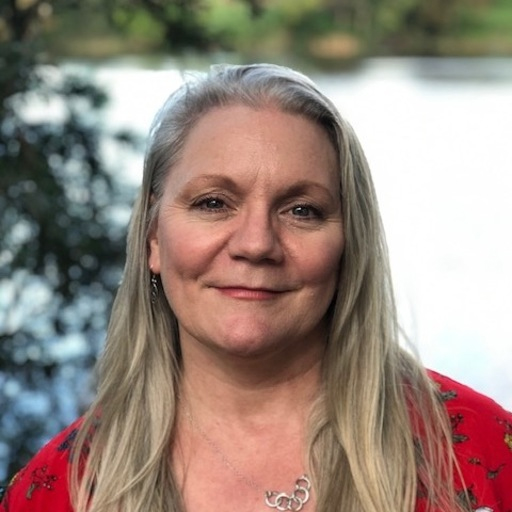 (FACILITATOR) Lisa Finn Powell – Journalist, Speaker, Performer and Author of The Thin Time and upcoming Accidental Expat, and PR Coordinator, PP&VA.
[Linda Brescia photo by Jacquie Manning]
Cast & Creatives
Lisa Finn Powell / Facilitator/MC
Claire Healy / Panelist
Elly Chatfield / Panelist
Linda Brescia / Panelist
Christine Dean / Panelist
---
Proudly supported by