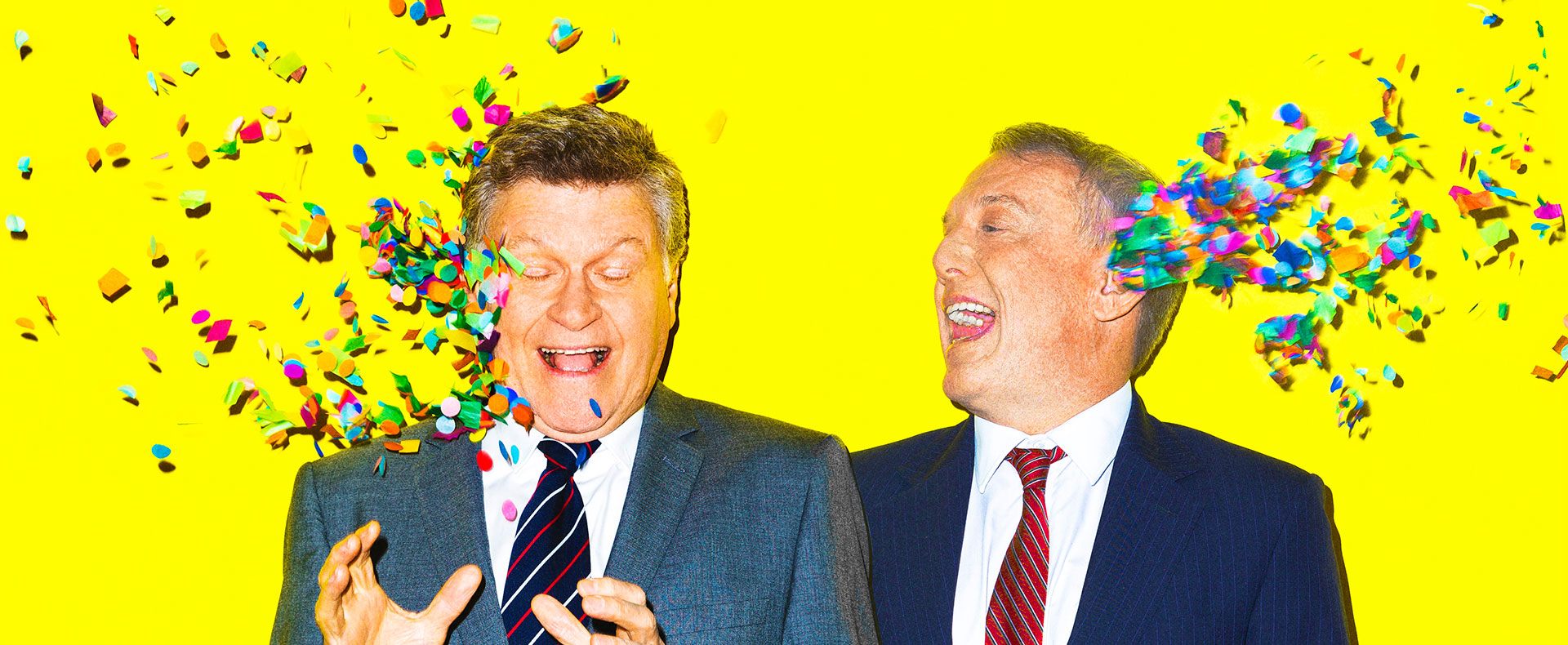 Producer
/ Sydney Theatre Company
The Wharf Revue 2019: UNR-DACT-D
The all-singing, all-dancing, side-splittingly funny solution to all the world's problems returns for another year of satirical genius.
Back with a bang
The West is crumbling, democracy is besieged and the world is run by morons with funny hair. You have to laugh. And that's exactly what The Wharf Revue delivers. The indefatigable team is back once more to dig through the year's political dirt and unearth comedy gold.
From the movers to the shakers, from the winners to the losers, the stage will be filled with uncanny impressions of the year's most memorable characters and the moments they'd prefer to forget.
Stalwart performer Drew Forsythe returns with special triple-threat guests including the hilarious Simon Burke. The choreography is tight, the wigs are loose, the punchlines are loaded. Everything is ready for a big night of laughter and mayhem.
Cast & Creatives
Jonathan Biggins, Drew Forsythe and Phillip Scott / Co-Directors
Phillip Scott / Musical Supervisor
Andrew Worboys / Musical Director
Charles Davis / Designer
Matt Cox / Lighting Design
Ben Lightowlers / Sound and Video Design
Simon Burke, Lena Cruz, Helen Dallimore, Drew Forsythe, Andrew Worboys
Subscribe & Save!
Subscribe to a year of creative experiences.
Four pack – save 10% | Six pack – save 12% |  Eight pack – save 15%
Learn More