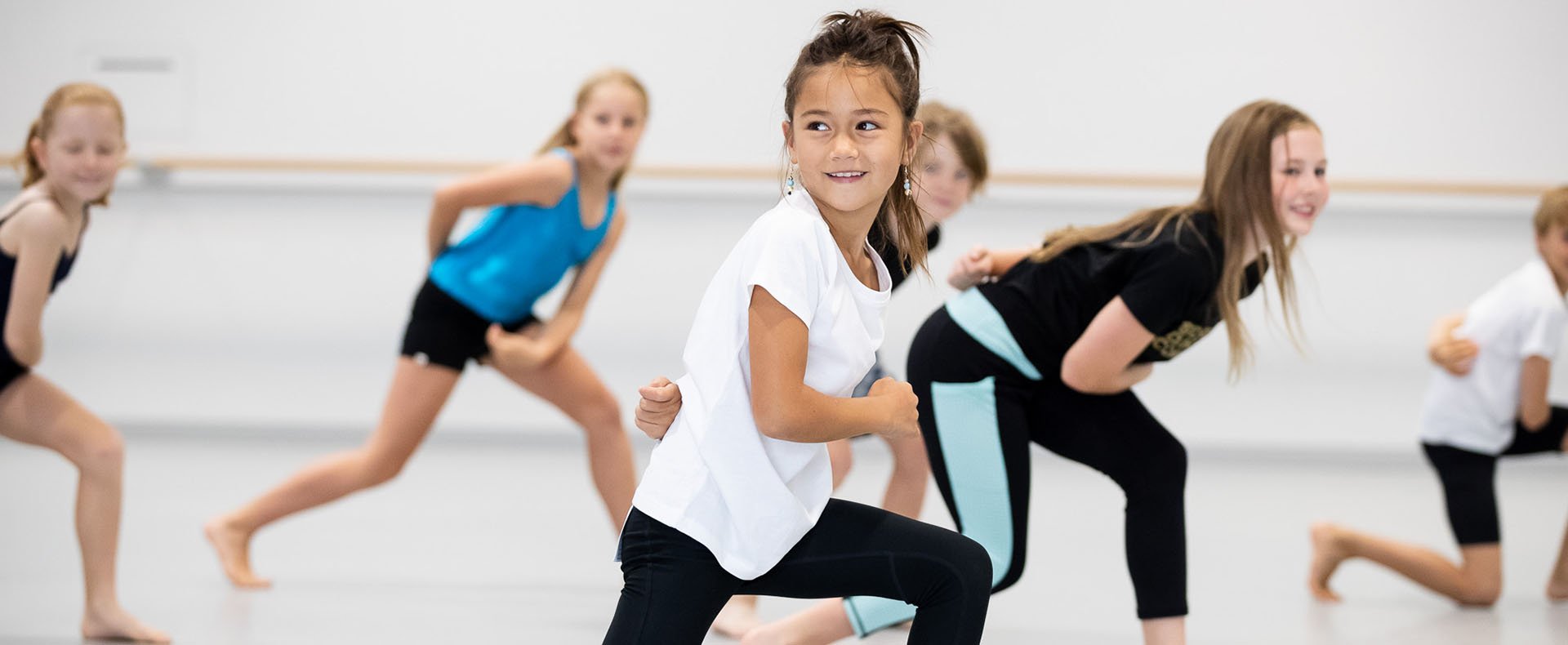 Photo
/ Daniel Boud
Producer
/ Sydney Dance Company
Sydney Dance Company Winter Holiday Dance Workshop (Elementary)
Contemporary, Lyrical, JFH and Theatre Jazz
Over two fun filled and challenging days, explore four dynamic dance styles. Each session participate in an intensive warm up and learn an original routine taught by our expert dance teachers. Enhance flexibility and movement in a Lyrical class as you learn about expressive movement.  Appreciate Contemporary dance and its unique approach to movement and individuality. Learn choreography similar to those seen in popular dance videos in a JFH (Jazz, Funk and Hip Hop) class. Then showcase your performance skills in a Theatre Jazz class as you learn a routine from musical theatre.
Suitable for ages 8 – 11 (elementary)
Registration: Monday 15 July 9.30am
Workshop Schedule: Monday 15 – Tuesday 16 July 10am – 4pm (There is no 1-day option)
Enrolment: Parents will also need to complete the Enrolment Form for their participant
Completed Enrolment Forms are required before participants can attend the SDC Holiday Workshops.