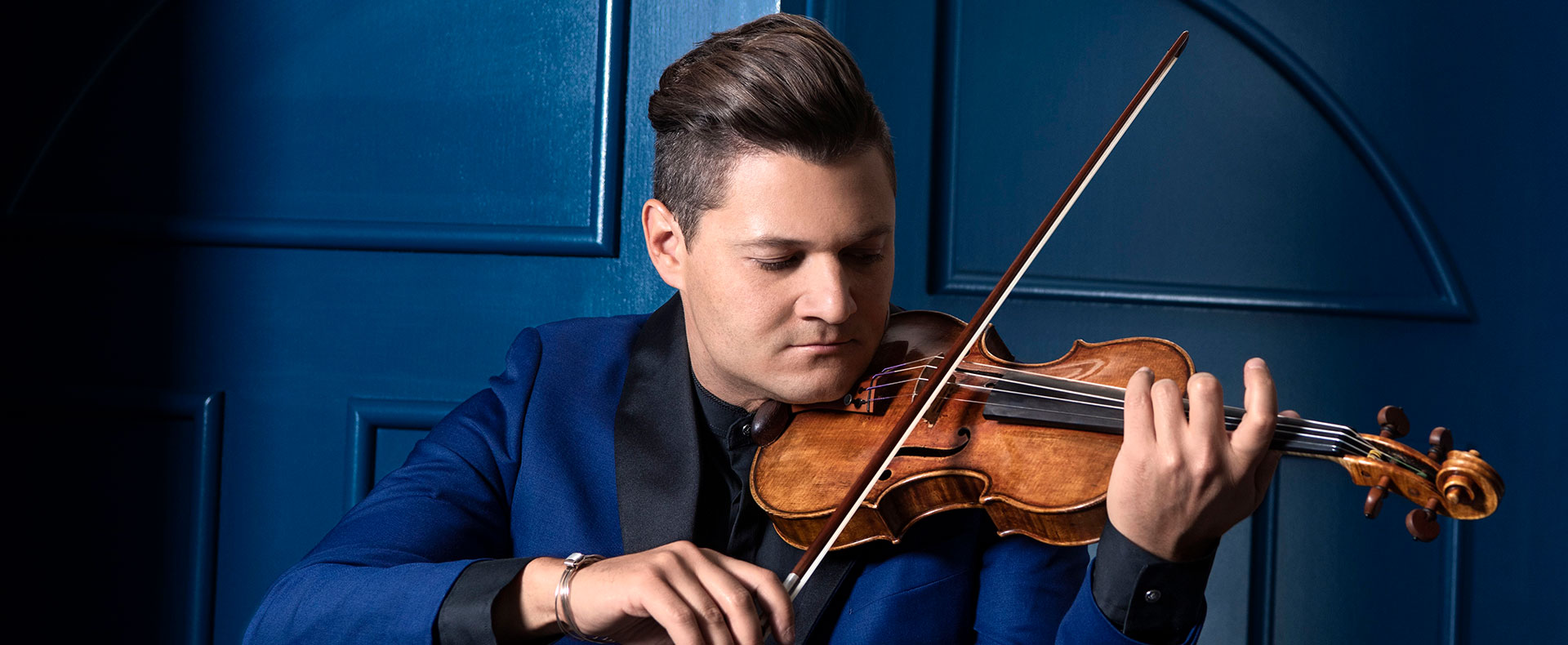 Photo
/ By Laurence Labat
Producer
/ Cinque Artist Management
Stradivarius BaROCK
Alexandre Da Costa with his jazz trio and the Penrith Youth Orchestra
What would the music of the Baroque period have been like if Bach and Vivaldi wrote with today's rock, jazz and electro-pop?
For anyone new to classical music or who wants to hear it in a completely different way – don't miss internationally acclaimed 'rockstar' of the violin, Alexandre Da Costa, live on stage with jazz trio and the Penrith Youth Orchestra, for one show only.
Armed with his 1701 Stradivarius, this electrifying concert takes you on an exhilarating journey to revisit the composers who lived in the time of Louis XIV.
From Vivaldi as rock, jazz-tinged Bach and Pachelbel's famous Canon with a backbeat, these are the classics as you have never heard them before – with some contemporary favourites by Queen, Hendrix and Leonard Cohen.
A unique fusion of genres, this symphonic celebration will delight, excite, and inspire music lovers of all ages.
Cast & Creatives
Alexandre Da Costa / Violin
John Martin / Piano
Nicole Murray-Prior / Double Bass
Jess Ciampa / Drums
Penrith Youth Orchestra
Sunday 12 March 2023 at 3pm
Get a Taste of the Concert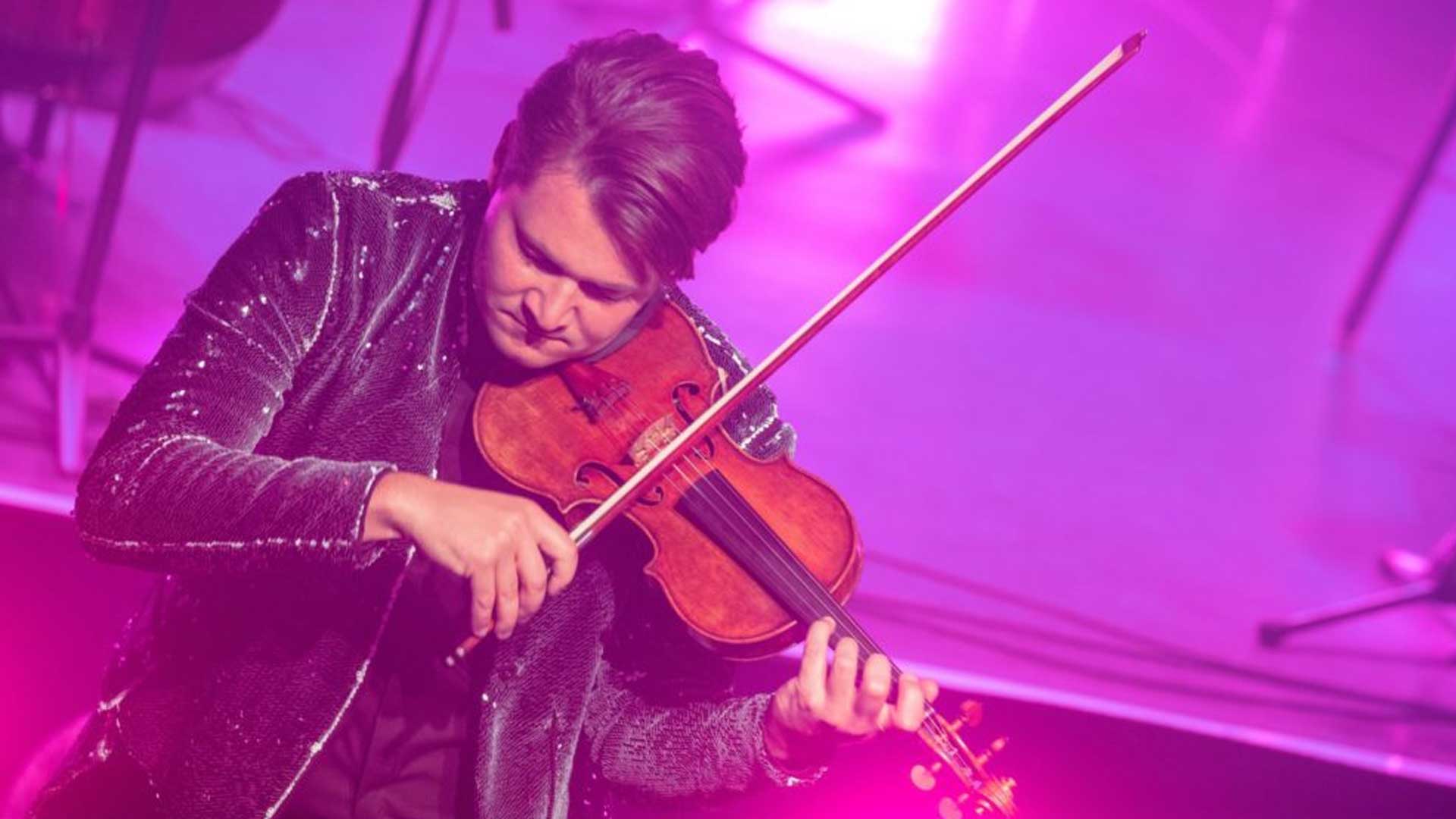 Play
Alexandre Da Costa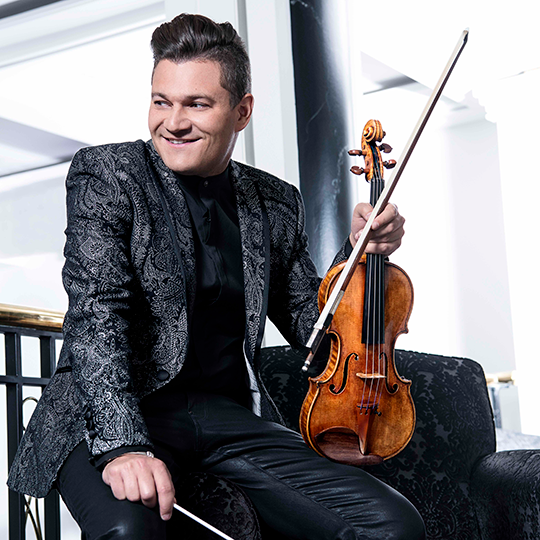 SONY Classical artist and JUNO Award-winner, violinist Alexandre Da Costa was born in Montréal, Québec. Among his many accolades, Da Costa also counts the prestigious Virginia-Parker Prize, one of Canada's highest cultural distinctions, the Sylva Gelber Foundation Award from the Canada Council for the Arts, and first prize in the International Violin Competition Pablo Sarasate.
Since becoming Chief Conductor and Artistic Director of the Orchestre Symphonique de Longueuil (OSDL) in Montréal in 2019, Da Costa's multi-dimensional artistic vision has brought increasing renown as conductor, often directing from the violin, and including the orchestra's successful, first, six-city tour of South America in 2022. Notable for his compassion and drive, during the COVID-19 pandemic Da Costa lead the orchestra to tour locally and regionally, bringing music and warmth to hospitals and aged care homes in Canada, and galvanized support for artists in collaboration with leading Canadian music icons. Accepting a rare five-year extension of his contract, Da Costa will remain at the helm of the OSDL through to the 2028-2029 season, while retaining Artistic Directorship of the Stradivaria Festival (Québec).
As violin soloist, Da Costa has performed in North and South America, Europe, Asia and Australia with the world's leading orchestras including London's Royal Philharmonic, the Berlin, Royal Seville, Montreal and Toronto Symphony Orchestras, National Orchestra of Argentina under conductors such as Lorin Maazel, Yannick Nézet-Séguin, Keri-Lynn Wilson, Miguel Harth-Bedoya, Rafael Frühbeck de Burgos, Leonard Slatkin, Vasily Petrenko, Matthias Bamert, Alondra de la Parra, and Johannes Wildner. Da Costa has given world premieres of works by Elliott Carter, Michael Daugherty (for which he won the 2012 JUNO award), Lorenzo Palomo, Paul Sarcich, Jean Lesage and Airat Ichmouratov.
Recent engagements include as soloist with the Royal Philharmonic as soloist in a concert for Her Majesty's Platinum Jubilee celebrations in 2022, Montreal Symphony Orchestra (Canada), Vienna Symphony Orchestra (Austria), Colorado Philharmonic Orchestra (USA) and Bogotá Philharmonic Orchestra (Columbia) with cond. Josep Caballé-Domenech, Royal Seville Symphony Orchestra conducted by John Axelrod playing S. Wagner's violin concerto, McGill Chamber Orchestra (Montréal), Winnipeg Symphony Orchestra (cond. Keri-Lynn Wilson), and the Toronto Sinfonia. Da Costa also performed in collaboration with cellist Denis Brott, Canadian chanteur Bruno Pelletier, and gave masterclasses at Royal Northern College of Music (UK).
Touring annually in Australia until the pandemic, highlights have included three concerts as soloist with the West Australian Symphony Orchestra (cond. Asher Fisch), in recital for Musica Viva and at Huntington Estate Music Festival, national touring for Selby & Friends, Willoughby Symphony Orchestra (cond. Nicholas Milton), Zelman Symphony Orchestra (VIC), at City Recital Hall Angel Place, with the Orava Quartet at the Sydney Opera House, Port Fairy Spring Music Festival and Darwin Entertainment Centre.
As a recording artist, he has made 25 albums with Sony Classical, Warner Classics, JVC/Victor, Naxos, Acacia Classics/Universal, ATMA, XXI-21 and Octave/Universal, among them the world premiere recordings of the violin concertos by Portuguese composers Luis de Freitas Branco and Armando José Fernandes. The Washington Post selected his recording of the Beethoven concerto with Klezmer cadenzas by A. Ichmouratov as one the 'Best CDs of the Year' in 2013. In 2019, SONY Classical released Da Costa's recording of works by Richard and Siegfried Wagner with Staatskapelle Halle and conductor Josep Caballé-Domenech, following the success of his album, 'Stradivarius at the Opera' with the Vienna Symphony Orchestra, which he directed from the violin; Da Costa's ground-breaking latest release, 'Stradivarius BaROCK' toured successfully in North America with its sights firmly set on the 'crossover' market, bringing classical music into the worlds of jazz, rock and pop.
Da Costa is also active as a chamber musician, performing alongside acclaimed chamber musicians such as Menahem Pressler, Elisabeth Leonskaja, Matt Haimowitz and Hélène Mercier. A frequent guest of chamber music festivals, recent appearances include Ottawa Chamber Fest, Musique et Autres Mondes, Canberra International Music Festival, Musica Viva's Huntington Estate Music Festival, Port Fairy Spring Music Festival and more. His live performance broadcasts have aired on the BBC, WestDeutscher Rundfunk (WDR), CBC, NPR, ORF, ABC Classic FM and more.
Da Costa gives violin masterclasses around the world and was Head of Strings at Edith Cowan University (WAAPA, Perth, Australia) from 2014 – 2018. He plays the 'Deveault' Stradivarius of 1701.
Jess Ciampa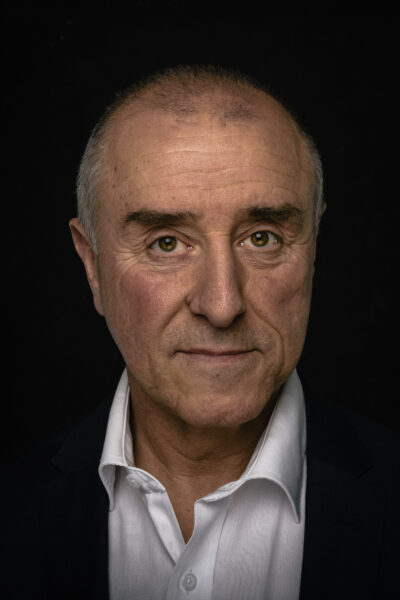 Jess began his musical life as a trumpeter, changing to percussion halfway through a B.Mus.Ed at the NSW Conservatorium. He is a multi-instrumentalist, at home in a variety of styles. He has performed with all the major Sydney orchestras, as well as ensembles such as Synergy Percussion and Taikoz.  He was principal percussionist for both Sydney seasons of The Lion King and is currently touring nationally with 'Come from away'.
In the commercial world Jess has recorded and toured with artists such as Tina Arena and Ian Moss. For over a decade he was a member of triple ARIA award-winning group Monsieur Camembert, world music band Marsala, and salsa big band Mucho Mambo.
For several years Jess toured extensively in Europe with The Spaghetti Western Orchestra, a quintet who performed theatrical interpretations of the music of Morricone. Highlights included return seasons at the Queen Elizabeth Hall in London and the 2011 Proms in The Royal Albert Hall. For the past three decades Jess has performed in schools for Musica Viva.
John Martin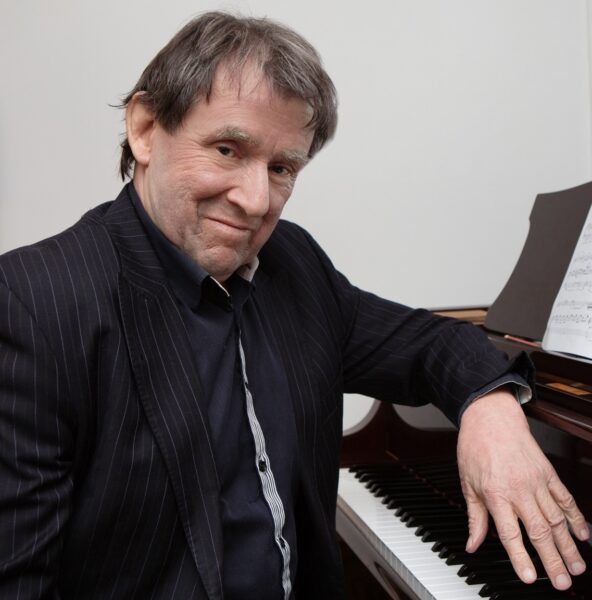 In a colourful career of great variety, John has become celebrated as a sensitive and entertaining performer. He has recently gained a lot of notice for a cameo as the department store pianist in Bruce Beresford's movie "Ladies In Black".
As pianist and Music Director, John has worked with many stars of the Australian and international concert and theatre scenes, including with singers David Hobson, Marina Prior, Mark Vincent, The Australian Tenors, Amelia Farrugia and Yvonne Kenny. John has also worked with many great instrumentalists, and toured China in June 2018 with flautist Jane Rutter, presenting classical recitals in twelve different cities; and concerts with Jane and music theatre star Peter Cousens as well as Teddy Tahu Rhodes.
He has also worked regularly with theatrical luminaries such as Miriam Margolyes (tours of "Dickens' Women" in 2008 and 2012, tour of "The Importance of Being Miriam" 2015), Penny Hackforth-Jones ("the Spoken Garden" in 2000 and "The Spoken Interior" in 2001), Amanda Muggleton (many performances, including storytelling with music of "Wild Swans" on ABC Classic FM and at Sydney Opera House, 2016) , Meredith O'Reilly (including "Curtains" and "The Way We Were" in 2019) and Stuart Maunder (including two seasons of "Noel, Cole and Gertie" in 2008). He was Music Director for "Bells Are Ringing" and "Working" for Federation Uni TAFE Music Theatre Course, 2017 and 2018.
John is frequently heard on radio, especially ABC Classic FM both as soloist and associate artist, and has championed the works of many Australian composers. He has had a long association with composer Ann Carr-Boyd and has for many years enjoyed the pleasure of performing and recording her music, many of
these being now available on the Wirripang label, including his collection of Australian piano music "Another Look At Autumn". Their latest collaboration "Ann and John" (2022) is soon to be released, once again on Wirripang. John and Vov Dylan have in post-production "Embroidered Colours", an
Australian selection of violin and piano works, for Elkwood/Sony to be released in some 21 countries. In March 2021 John recorded "Rhythms of Green and Gold", another Australian collection of solo piano works now released on Move Records, Melbourne. Many of John's own compositions are available through Wirripang Publications, including two volumes of piano works, "Livewire" and "Silk".
Nicole Murray-Prior 
Nicole is a versatile freelance Double Bassist who lives in Sydney, playing in numerous ensembles and orchestras across classical, jazz and folk formats. Recently she performed on the album, Kismet, featuring new works by Elena Kats-Chernin AO, which was the number four album on the classical ARIA charts for 2022.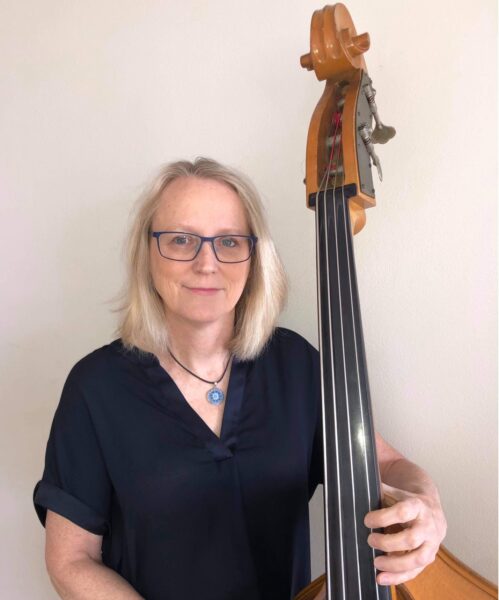 The Prices and How to Save
See more and save! In 2023, we are offering a pick-and-mix package discount of between 10 and 20% depending on how many shows you select.
3 shows – 10% off all tickets
5 shows – 15% of all tickets
8 shows and more – 20% of all tickets