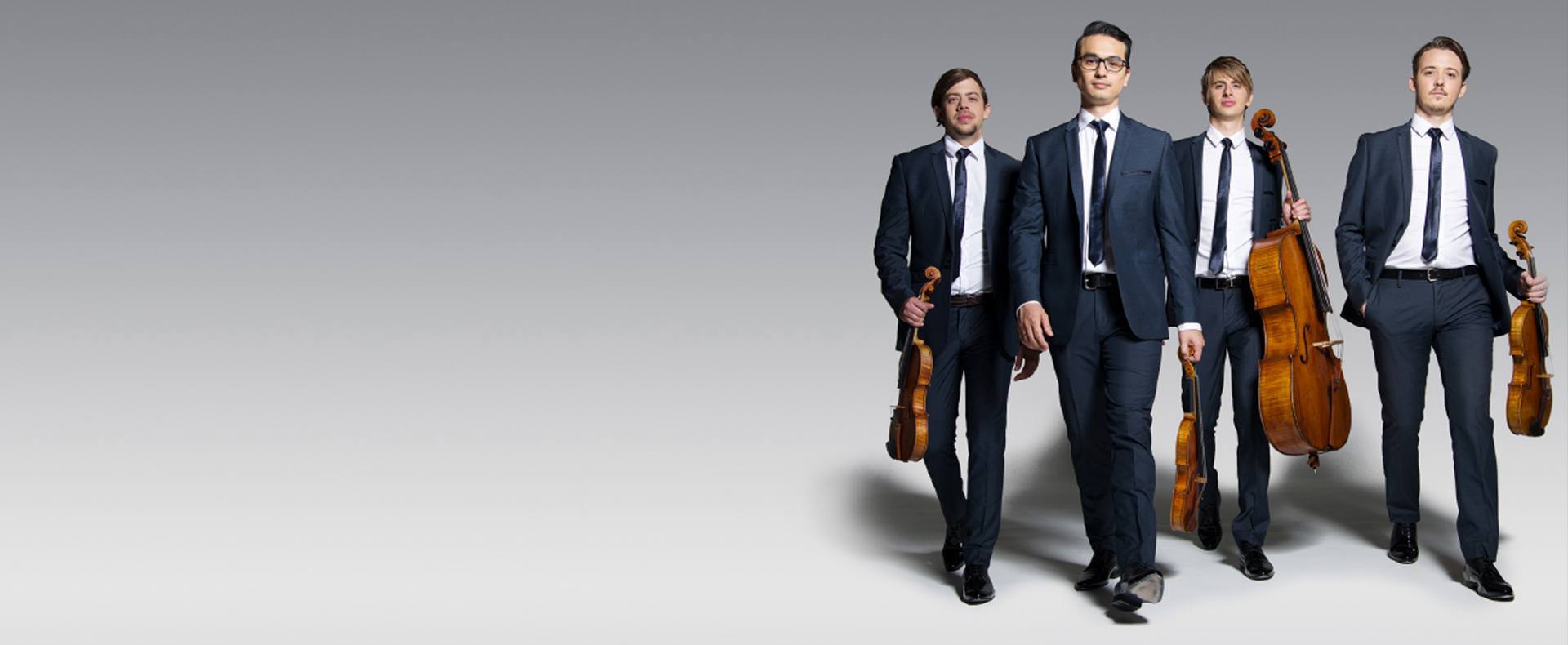 Orava Quartet with Greta Bradman
The Orava Quartet has been hailed by Limelight magazine and The Australian as "the most exciting young quartet on the block", "world class", and "the real deal".
Earning a reputation and a devoted following for their passionate and thrilling performances, the Quartet bring their unique sound and breathtaking intensity to the classics of the string quartet canon.
Signed to Universal Music Australia and selected by Deutsche Grammophon Australia for the label's historic, first ever recording release in 2018, Orava have performed throughout North America, the UAE, and Asia. In Australia, the Quartet has made an impressive and rapid rise to national attention, performing regularly at major classical and arts festivals.
Greta Bradman is one of Australasia's most celebrated operatic and concert artists. Her 2015 debut album for Decca Classics My Hero (c. Richard Bonynge; English Chamber Orchestra) received five-star reviews and topped the classical and classical crossover ARIA charts for several months. Her latest album Home was nominated for a 2018 ARIA Fine Arts award.
Programme
Haydn String Quartet Op. 33 No. 1 in B minor
Stanhope Sea Chronicles: five songs for soprano and string quartet
Rachmaninov arr. Mills Vocalise
—
Dvorak String Quartet no.12 in F Major, Op.96 'American'
Respighi "Il Tramonto"
23 Feb 2019 7:30 pm
Sold Out
"beautifully calculated and co-ordinated, time and motion seemed to defy the laws of physics"
The Washington Post
---
GO A LITTLE DEEPER
Pre-show talk 6.45pm, prior to 7.30pm performance
Post-show meet the artists and merchandise sales
Subscribe & Save!
Subscribe to a year of creative experiences.
Four pack – save 10% | Six pack – save 12% |  Eight pack – save 15%
Learn More