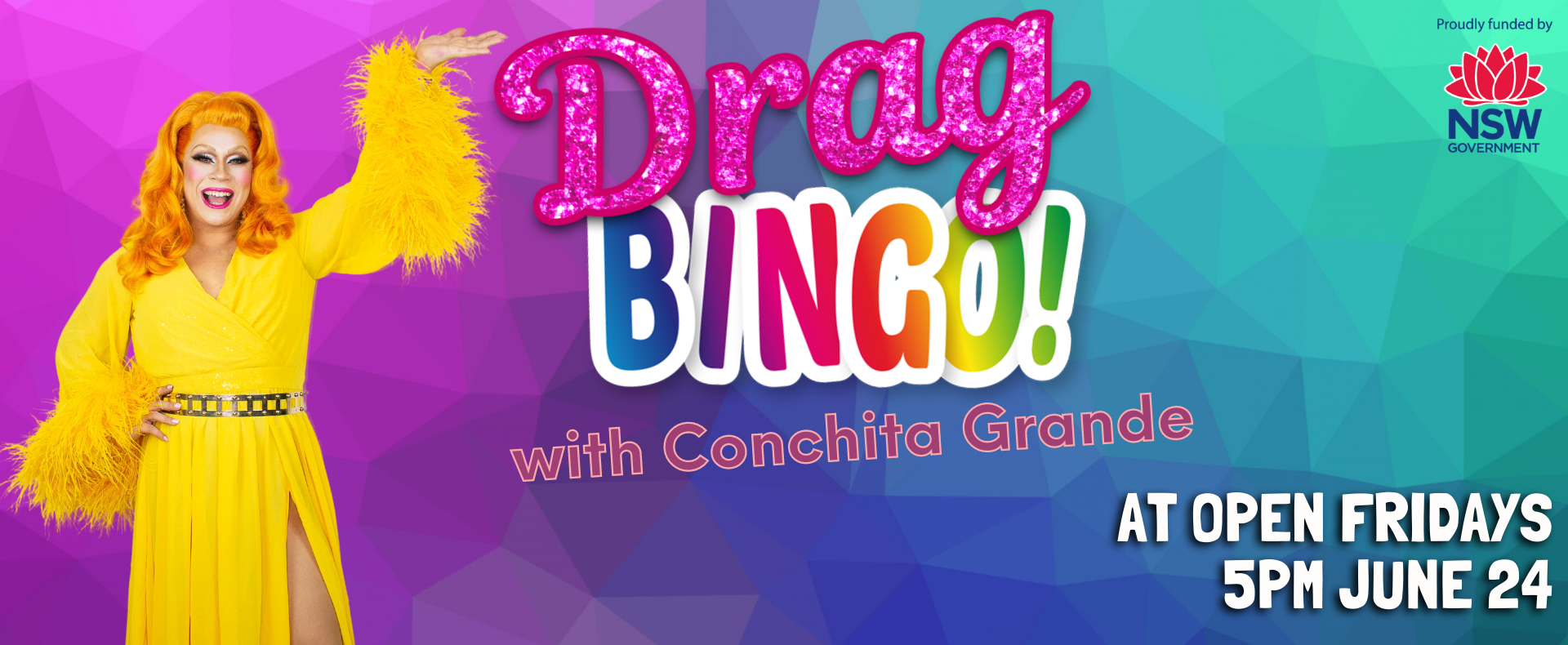 Drag Bingo with
Conchita Grande
Open Fridays
Join us at The Joan's Borland Lounge on for some hilarious fun at Drag Bingo with Conchita Grande!
It's not your typical bingo! Conchita Grande will host one of the most hilarious bingo events in Western Sydney at Open Fridays! Forget about bingo halls where you could hear a pin drop. Drag Bingo will have you in stitches and wanting more. Prizes include tickets to shows presented by The Joan, gift packs and more. This is one event not to miss!
WARNING: May contain traces of nuts…
About Conchita Grande
Conchita Grande is one of Sydney's most sought after gender-bending miming drag queens. They don't get any fishier than her! She's a multi-talented performer, hostess, drag queen & showgirl. She draws her inspiration from the likes of J-Lo, Beyonce and Mariah Carey.
Admission to Drag Bingo with Conchita Grande is $5 (Includes 5 games and a dabber). Book now!
Audience Information
Recommended for ages 18+
Tapas Menu $6 a plate (indicative – may change due to availability of produce)
Spanish Olives
Cream Cheese Stuffed Peppers
Corn Chips with Avocado dip and Pico de Gallo
Apricot and Almond cream cheese served with Water Crackers
Saucy Chorizo Bites
Truffle Polenta Chips served with Salsa rosada
Doors open from 5pm, and while finishing times may vary, the timing will be perfect if you're seeing a show, going out locally for dinner, or just popping in for a post-work drink before the weekend. Generally it'll be last drinks by 7.30pm.
Supported by the NSW Government as part of the Culture Up Late: Western Sydney program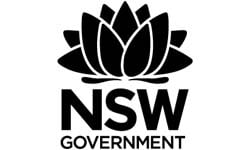 Open Fridays is proudly funded by the NSW Government, through the Create NSW Culture Up Late – Western Sydney program.