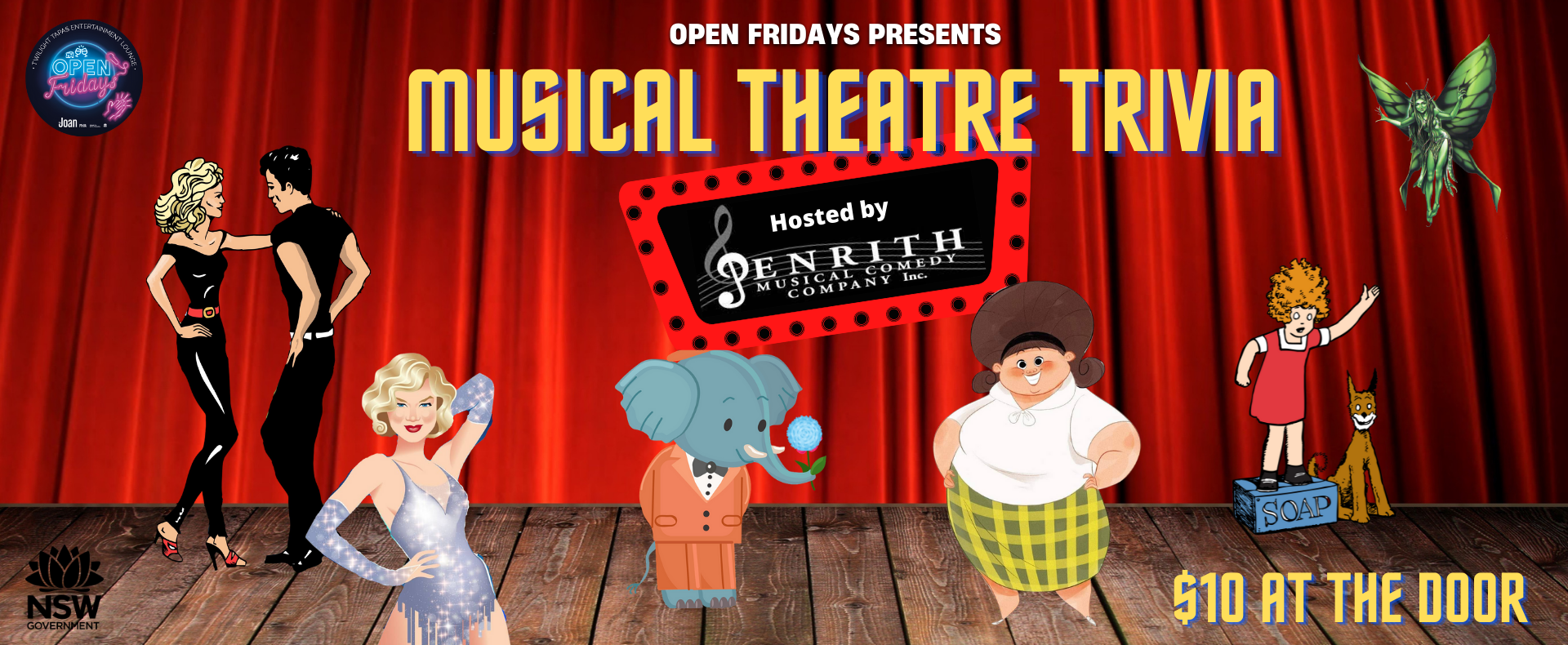 Producer
/ Penrith Musical Comedy Company and The Joan
Musical Theatre Trivia
Open Fridays
Are you finding yourself a little Lès Miserablès on a Friday night? Keen for some Wicked good fun?
Why not join the Penrith Musical Comedy Company (PMCC) as they take over Open Fridays!
Test your memory (All Alone in the Moonlight?) at Musical Theatre Trivia. And as far as we're concerned, when it comes to musical puns, Anything Goes!
Entry is $10 donation at the door with all proceeds going to PMCC's next musical production – Annie.
Open Fridays is supported by the NSW Government as part of the Culture Up Late: Western Sydney program via Create NSW.
---
Supported by