Melbourne International Comedy Festival Roadshow
Strap yourself in, Penrith!
Australia's ultimate comedy road trip!
Australia's biggest and best comedy festival is hitting the road for a huge 25th year! Featuring the best and brightest of the 2023 Melbourne International Comedy Festival, we're bringing the funny to you!
Get ready for a stellar line-up with Roadshow favourites alongside the most talked-about breakthrough stars of the moment, together in one jam-packed show that's sure to leave the whole nation laughing.
So, get some mates together, book your tickets and head out for a much-needed comedy fix when the Roadshow hits Penrith in June!
AUDIENCE INFO
Includes a 20 minute interval.
Coarse language, adult themes, sexual references and material that may offend.
Recommended for 15 years and over.
Smoke machine and haze may be used.
Cast & Creatives
Brett Blake / MC / Comedian
Blake Freeman / Comedian
Chris Ryan / Comedian
Matt Ford / Comedian
Prue Blake / Comedian
Brett Blake | MC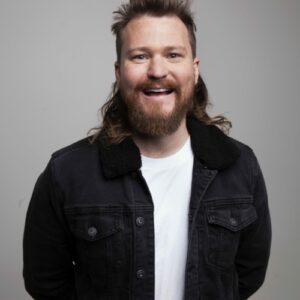 Self-identifying bogan genius Brett Blake is a whip-smart, high spirited stand up who has performed widely across Australia and the UK.
A regular sell-out at the Melbourne International Comedy and Edinburgh Fringe Festivals, Brett also starred on Common Sense for Network 10, has a hand in Melbourne's Comedy at Coopers Inn, is a regular visitor to The Little Dum Dum Club and currently co-hosts the bonkers double-dare fiesta that is Flat Stick with Nick Capper.
His unpretentious look belies vulnerability and willingness to explore complex issues on stage. His material runs the gamut of living with dyslexia to truck licenses and he is the only comic who physically built the venue he performed in at the Melbourne Comedy Festival.
Brett has performed his solo shows to sold-out crowds the last two festival seasons and shows no sign of slowing down. Still mullets run deep.
"Punchy and relevant insight… peppered with clever jabs at Australian culture." The Age
Blake Freeman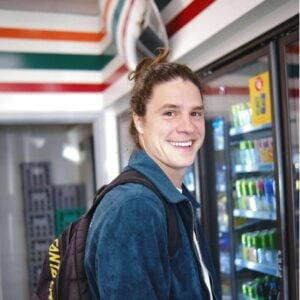 After a standout 2022 that saw him perform in New York, LA, and at the prestigious Just For Laughs Montreal festival, Blake Freeman has returned to his hometown of Melbourne.
Widely regarded as one of Australia's brightest new comedians, Blake has made a name for himself with his energetic and disarmingly honest brand of comedy. His youthful energy and charismatic delivery allow him to weave charming stories that make the intensely personal relatable. With his impressive achievements and rising profile in the industry, Blake Freeman is undoubtedly one to watch.
"This guy is live and direct and has the easy, candid demeanour of a man born to be a comedian." – Herald Sun 2019
"Funny, likeable… spins a yarn with air." — Adelaide Advertiser
Chris Ryan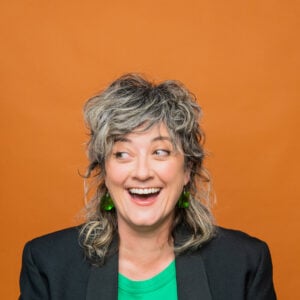 A journalist, a Mum and now one of the most exciting new voices on the Australian comedy scene, Chris Ryan won Best Newcomer at the Sydney
Comedy Festival in 2019 and a Best Newcomer Nomination at the
Melbourne International Comedy Festival in 2021
Matt Ford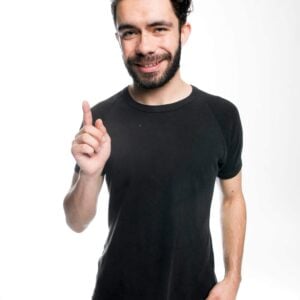 Matt Ford is a much-in-demand comic on the Queensland Comedy Circuit. Matt carries the demeanor of a cranky 40 year old, with acerbic observations and hilarious blunt delivery. Matt has earned rave reviews at festivals across the nation as one half of Indigenous comedy show 'Aborigi-LOL'.
After winning the 2010 Melbourne International Comedy Festival's 'Class Clowns' competition in his final year of high school, Matt Ford didn't wait for his academic results to decide what career he'd pursue. As soon as he was of age, the Brisbane based comedian was putting in the hard yards doing open mic gigs all over Southeast Queensland and anywhere else his dad would drive him to. Matthew's style is an inspired mix of social commentary musings with absurd everyday observations. It hasn't taken long to find success locally and interstate with Matthew performing shows at the Brisbane Comedy Festival as part of 'Comedy Hits Puberty', an underage comic troupe, and return trips to the Melbourne International Comedy Festival.
Prue Blake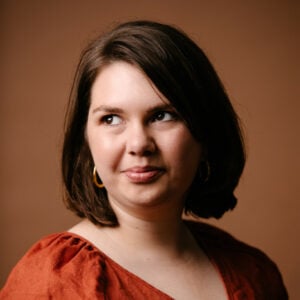 Prue Blake is a strong, confident, underachiever by choice… or she was before she became the 2020/21 RAW Comedy Winner!
An easy-going comic, her style is observational, intelligent and most importantly cheeky, but not too cheeky to show your mum. Prue has been described as both "dashing" and a "disillusioned feminist" by The Age.
Prue has been taking the stand-up comedy scene by storm since 2018 and has performed at some of the biggest comedy shows both in Australia and internationally including the prestigious Comedy Zone, Melbourne International Comedy Festival Roadshow, the Upfront Gala, Edinburgh Fringe
Festival and the Moosehead Benefit. She is regularly heard on the radio including The Breakfasters (RRR), Comedy Bites(ABC) and Evenings with David Astle (ABC) and has a popular newsletter 'I shaved my legs for…THIS?! Prue has also had jokes featured on the acclaimed TV series Get Krackin!
The Prices and How to Save
See more and save! In 2023, we are offering a pick-and-mix package discount of between 10 and 20% depending on how many shows you select.
3 shows – 10% off all tickets
5 shows – 15% of all tickets
8 shows and more – 20% of all tickets
---