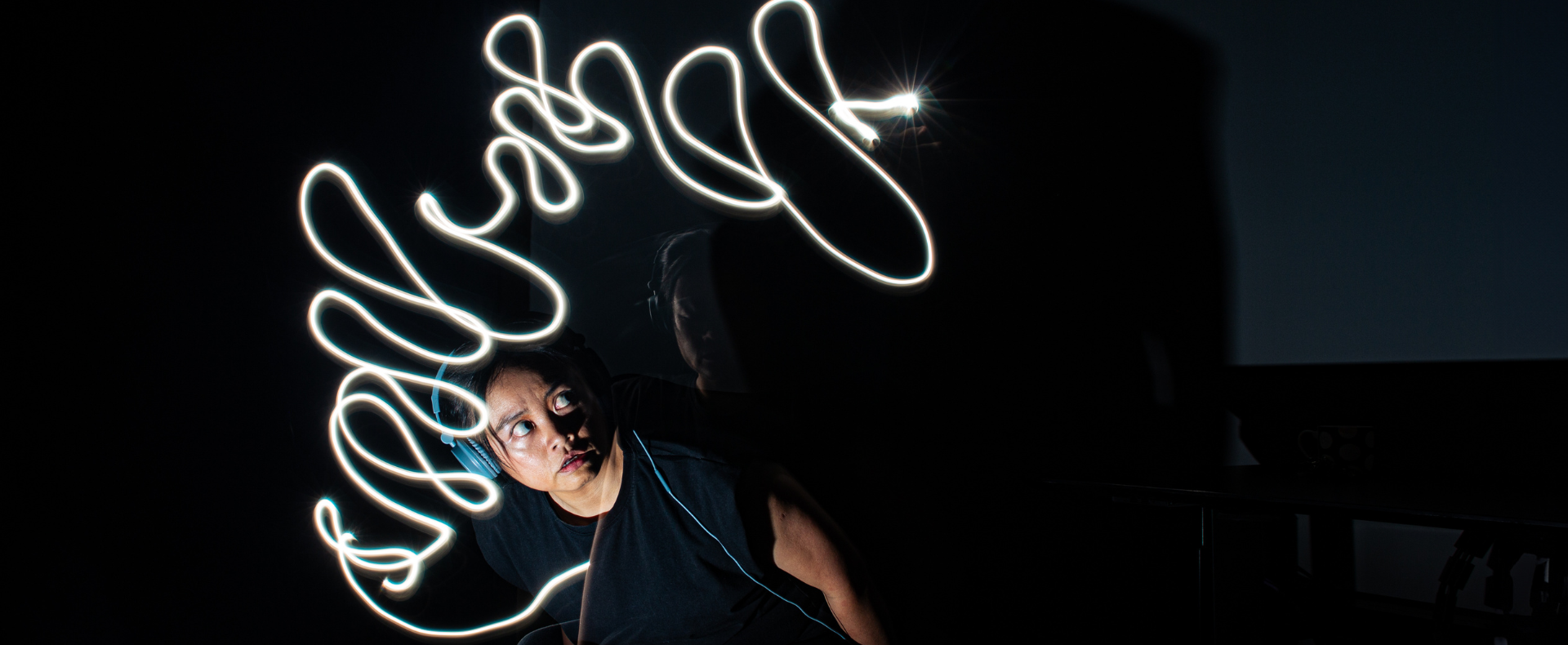 Photo
/ Photographer, Robert Polmear & Performer, Yunyu Ong
Producer
/ Operated Coin & Q Theatre
Ghost
An Immersive Audio Experience.
Strange voices have been heard in The Joan's foyers. Sometimes they're voices. Sometimes they're full of conversations.
Using a handheld device and a set of headphones, audiences can tune in and listen. Ghost is a 15 – 20 minute self-guided audio experience designed for The Joan that offers a twist on the classic ghost story.
It's somewhere between a museum tour, video game and podcast.
This is a free on-demand event. Jump the queue by booking a session in advance now.
This initiative is proudly supported by the NSW Government through the Culture Up Late Western Sydney program.
Cast & Creatives
Produced by / Operated Coin
Presented by / Q Theatre
Nick Atkins / Director
Peter Kennard / Composer
Katja Handt / Designer
Robert Polmear / Creative Technologist
Jacob Hedges / Associate Artist, Sound
Koanye / Developer & Creative Consultant
Monikka Eliah / Associate Producer
Thursday 15 February – Friday 1 March
Weeknights from 5pm
Book Now