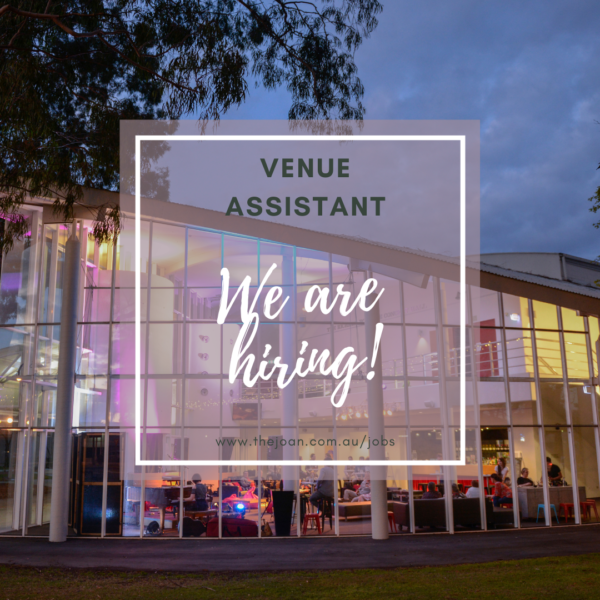 We are hiring! The Joan is looking for a new Venue Assistant.
15 hours per week
12 month fixed contract
LPA Level 5
Practical, and with an eye for organisation, detail and accuracy, and with consummate interpersonal skills, the Venue Assistant works to support the Venue Manager and team to ensure that all activities, events, functions, and performances run smoothly.
Responsible for security, ticketing and venue services during both evening rehearsal and teaching periods, as well as performances, this role is skilled across a range of specialised systems and suits an independent worker able to take direction and work as part of a team. Acting as a practical liaison point between the front of house, ticketing, technical and programming teams, the Venue Assistant is an effective communicator with outstanding diary and organisational skills and thorough practical knowledge of live performing arts practices, operations, and legislation.
To apply please send a current CV detailing your experience, availability and including contact information for at least two referees to Dave Garner, Operations Director: dave.garner@penrith.city
CLOSES 15 JUNE midnight.
Download the Position Description