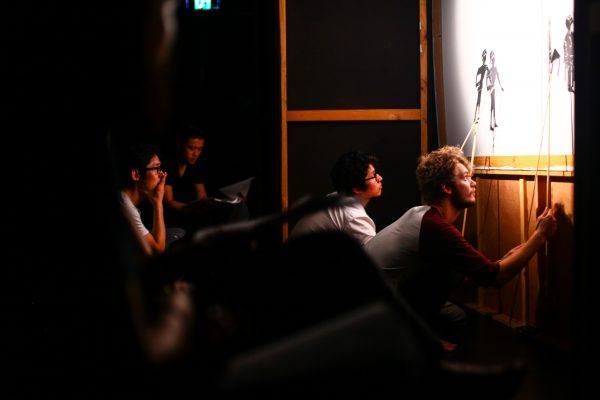 Q LAB – A space for new ideas, projects and possibilities
CALLOUT FOR 2018 Residency Applications | Apply Now
Q LAB is Q Theatre's annual residency program. Projects are selected through an open callout process and are provided with financial assistance and space as well as technical and dramaturgical support for dedicated creative development.
Q LAB is based on a commitment to supporting the development of independent artists and projects in the local Western Sydney area and the vibrancy that occurs as a result.
Building on the successes of previous residency programs, Q Theatre invites artists with a passion for Creative Penrith, to apply for a Q LAB '18 Residency.
 "Q Theatre wants to help you dream up something big" Nick Atkins, Creative Producer
Q Theatre
Growing out of the legacy of the Q Theatre Company and over 50 years of stellar ground breaking theatre-making, Q Theatre helps to make The Joan a perfect place to imagine, create, build, design and experiment, test ideas or explore new collaborations and contexts.
Q Theatre embraces new work and brings together emerging and established local talent with artists from all across Australia to make theatre for and from the people of Penrith. With a focus on contemporary theatre projects Q Theatre is home to directors, playwrights, actors, musicians, digital artists and the many creatives who find themselves somewhere in between. Based at The Joan, there is a place for dedicated creative development for theatre makers big and small.
Advocating for new voices, alternate points of view, an investigation of distinctive new forms, and consistently challenging and reinvigorating art form practice, Q Theatre helps to reimagine what theatre can be, and who it is for!
We can't think of a better way to help you develop your creative way of experiencing the world and the story you have ready to be told.
Start a conversation with Q Theatre – Apply Now!
The Q's Artist in Residence Program Q Lab is now open.  Successful applicants will receive:
$2000 in artist fees
2 weeks' space in the Allan Mullins Studio with dramaturgical and technical support
Applications close: 22 November 2017.