---
Unfortunately, in light of the current health orders put in place by the NSW Government, the Shakespeare Time Traveller Passport competition is unable to go ahead as first intended at this time. We are working towards bringing it to you in an altered and safe capacity. We appreciate your patience and understanding at this time.
---
Become a Shakespeare Time Traveller and join us on our literary journey with fantastic 'travel stop' activities to enjoy for ages 5 – 14 years old, in June and July!
Jump aboard:
Grab a 'Shakespeare Time Traveller Passport' from any

Penrith City Library Branch

or from The Joan to get started today!
Collect a passport sticker or code number from each 'travel stop' activity.
Complete three or more activities, then submit your passport into the prize draw at any Penrith Library branch to win one of five great prize packs! Hurry – Entries close Friday 9 July, 2021 at 5pm.
Check out all the 'travel stops' below and get started now!
Prize Packs
We have five incredible prize packs to giveaway, thanks to our friends at Critical Stages Touring, The Listies and Allen & Unwin. Each pack includes:
1 x Ickypedia or Ickyfoodia book by The Listies (selected at random);
1 x The Listies Make You LOL DVD; and
1 x The Boy, the Bear, the Baron, the Bard and Other Dramatic Tales book by Gregory Rogers.

Click here to download the Terms and Conditions.
---
ACTIVITIES AT JOAN SUTHERLAND PERFORMING ARTS CENTRE
HAMLET: PRINCE OF SKIDMARK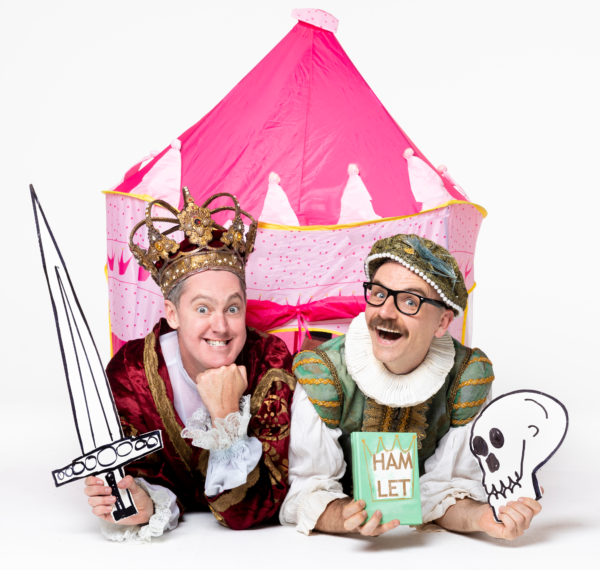 A Badaptation Of The Bard
Created by Richard Higgins, Matt Kelly and Declan Green
The Listies and Critical Stages Touring
A must-see show for Horrible Histories fans! Don't miss the maestros of children's comedy, The Listies in their award-winning show. This sidesplitting extravaganza shatters the fourth wall and glues it back together with turbo-charged storytelling and silliness featuring ninjas, ghosts, swords, supersonic gags and more.
Ages: 5 – 500 million years (Dinosaurs allowed!)
Dates & Times: Tuesday 29 June, 2pm & 6pm, Wednesday 30 June, 10am & 2pm
Tickets: Standard Ticket $25, Family of 4 $90 (Plus booking fee)
---
'SMELFIE' TIME
The Joan's Foyer is being taken over in true Listies style! Visit their hilarious, irreverent 'Smelfie' spot and snap a picture on your device with your family or friends. Show your photo to the staff at The Joan's Box Office to receive your sticker.
Please Note: Unfortunately, this activity has been cancelled due to the public health order currently in place by the NSW Government. Click here for more information. We apologise for any inconvenience caused. Alternatively, please check out the other wonderful activities we have available as part of the Shakespeare Time Traveller Passport!
---
ACTIVITIES AT PENRITH CITY LIBRARY BRANCH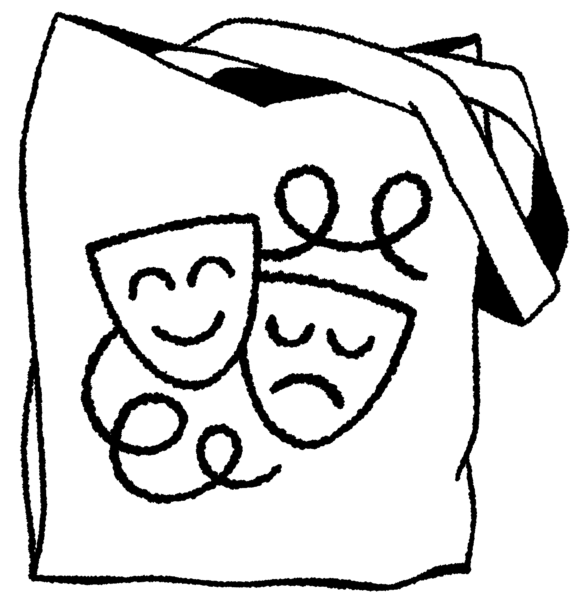 COMIC QUOTE TOTES WORKSHOP

Bring a funny modern twist and design your own comic quote tote bag with bold graphic visuals, word puns, a famous quote or a Shakespearean insult that is sure to turn heads and get you giggling!
Ages: 8 – 14 years
Date & Time: Friday 9 July, 10am – 12:30pm (NEW DATE)
Tickets: $20 per participant
'CLASSIC STORIES' PUPPET THEATRE WORKSHOP

Create your own mini stick puppets and bring your favourite story characters to life on stage in a mini box theatre inspired by Shakespeare's Globe Theatre. Choose your characters from classic fairytales, famous stage plays or make up your own.
Ages: 5 – 8 years
Date & Time: Friday 2 July, 10:30am – 12pm
Tickets: $15 per participant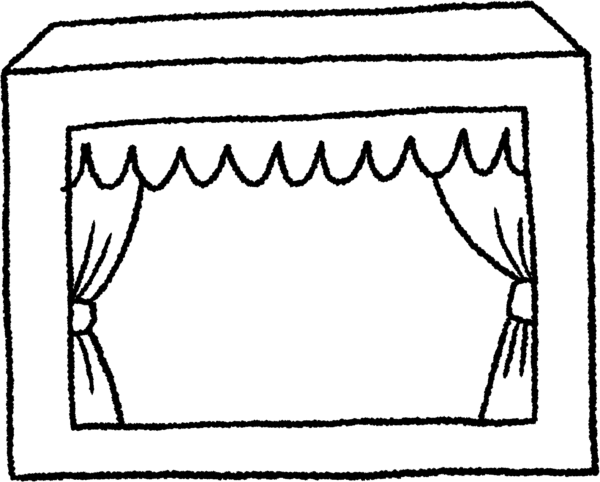 "ALL THE WORLD'S A STAGE" PUPPET THEATRE WORKSHOP
Build your own miniature box theatre and design characters in your own art style from some of Shakespeare's most famous plays. You can design new characters to expand your theatre troupe at home with the skills learnt in this workshop.
Ages: 9 – 14 years
Date & Time: Friday 2 July, 2pm – 3:30pm
Tickets: $15 per participant
---
MEET THE CHARACTERS' LIBRARY TRAIL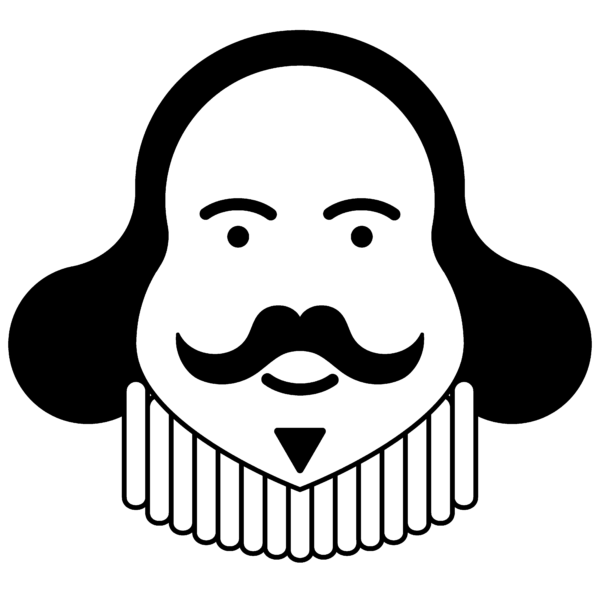 Search for the key characters from Shakespeare's Hamlet around Penrith Library to uncover their stories and famous quotes. Collect your trail puzzle sheet from the library desk, or meet the library staff between 12pm – 1pm on Hamlet: Prince of Skidmark show days to help you get started!
Ages: 5 – 14 years
Dates & Times: Tuesday 29 June – Friday 9 July, during library opening hours
---
ONLINE ACTIVITY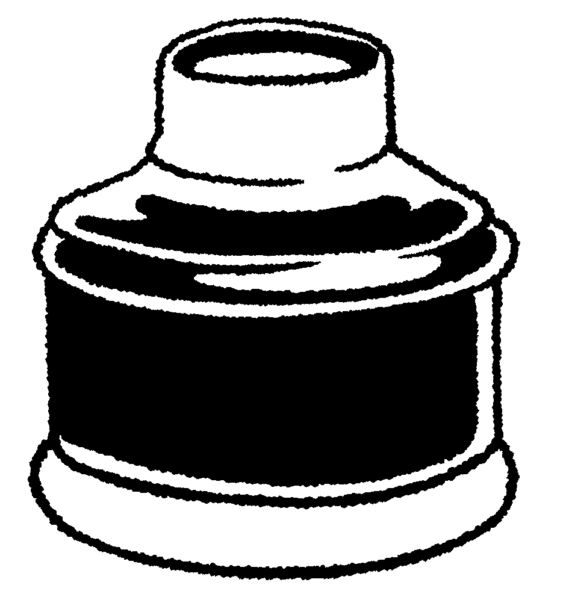 SHAKESPEARE TIME TRAVELLERS' REVIEWS
Delve into the world of Shakespeare and Hamlet. Borrow a related book, story or play from the library, or see Hamlet: Prince of Skidmark at The Joan (29 & 30 June) and tell us what you think with your own book or
theatre review. Click here to find some great titles and submit your review!
Ages: 5 – 14 years
Dates & Times: Wednesday 9 June – Friday 9 July
CLICK HERE TO BEGIN YOUR BOOK OR THEATRE REVIEW
---
ACTIVITY AT ALL LIBRARY BRANCHES
LITERARY LEGEND'S LIBRARY QUIZ: WILLIAM SHAKESPEARE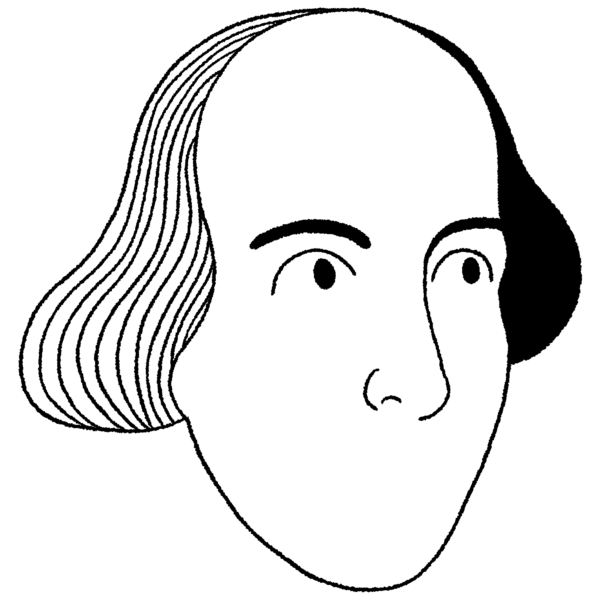 Shakespeare is one of the world's greatest writers whose stories, plays and poems double us up with laughter and make us cry! Grab a free quiz sheet from any Penrith City Library branch and discover this literary legend through fun puzzles, word searches and library catalogue challenge questions.
Ages: 5 – 8 and 9 – 14 years
Dates & Times: Wednesday 9 June – Friday 9 July
---
LOCATIONS
Joan Sutherland Performing Arts Centre: 597 High Street, Penrith
Phone: (02) 4723 7600
LIBRARY BRANCHES
Penrith Library: 601 High Street, Penrith
Phone: (02) 4732 7891
St Marys Library: 207 – 209 Queen Street, St Marys
(02) 4732 7455
St Clair Library: St Clair Shopping Centre, Bennett Road & Endeavour Avenue, St Clair
(02) 9670 6853
---
Thank You to Our Sponsors

---