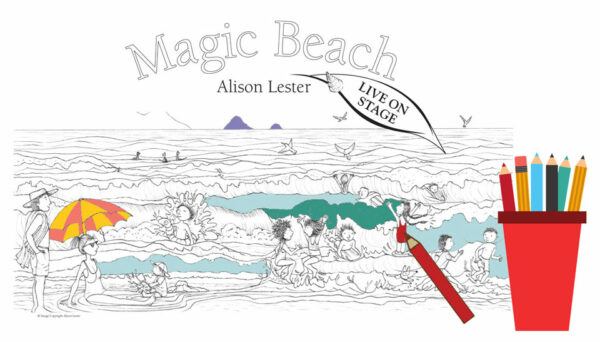 Thank you to everyone who entered our Magic Beach Colouring-In Competition in celebration of CDP Kids' adaptation coming to Penrith for the School Holidays. We were overwhelmed by the wonderful response and effort put in and we loved receiveing your entries! It was fantastic to see the creativity put into bringing one of the iconic scenes from Alison Lester's beloved book Magic Beach to life.
Congratulations to our three lucky winners:
Esther (Ages 3 – 5 Category)
Diya (Ages 6 – 8 Category)
Fajar (Ages 9 – 12 Category)
Each was winner awarded a double pass to join us to see a performance of Magic Beach – Live On Stage at The Joan.
A huge thank you to Penrith City Library for teaming up with us to run this competition, in particular Lorinda, Barjinder, Kirsty and Deirdrie.
Check out the Gallery of the beautiful submissions we received, below and stay tuned for more Kids and Family fun and competitions from The Joan and Penrith City Library!
---
WINNER'S GALLERY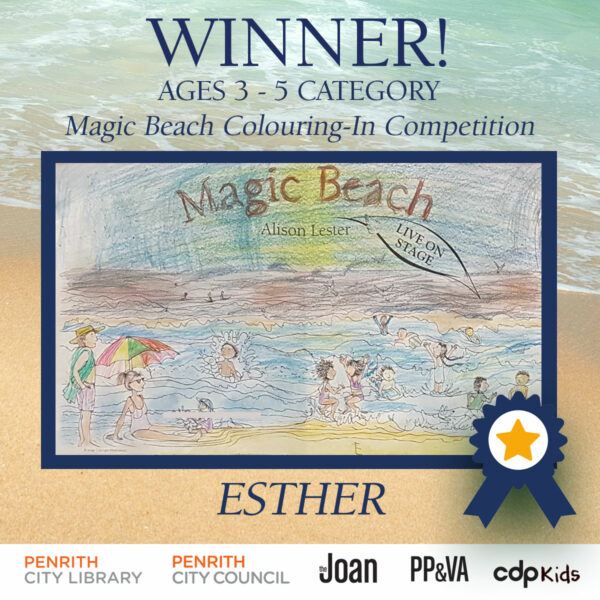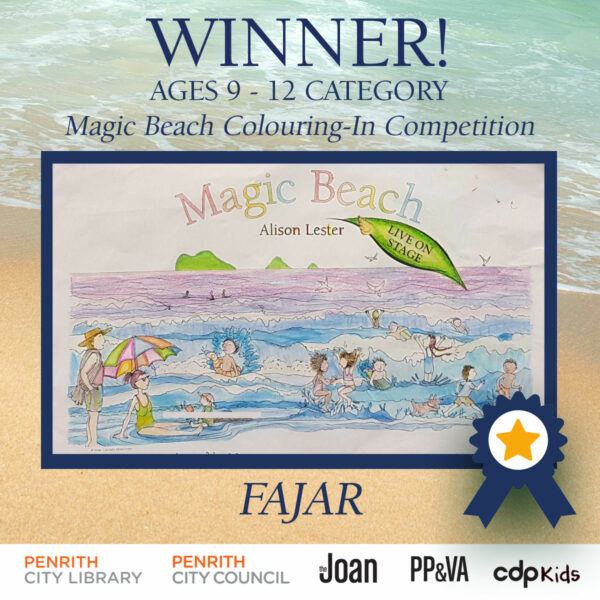 ---
HIGHLY COMMENDED GALLERY