Information for
School Groups
How to Book
Book your excursion to The Joan in just 2 easy steps! Schools performances sell fast – We recommend you book early to secure your tickets for your preferred performance.
---
STEP 1: COMPLETE AND SUBMIT THE BOOKING FORM TO US
All bookings for school groups require a completed booking form.
You can complete our online Schools Booking Form on the individual show page on our website or by clicking the button below.
Alternatively, you are can fill out and submit the booking form at the back of our Arts Education brochure and return it to The Joan via one of the following options:
Scan and Email to our Box Office Manager at boxoffice@penrith.city (Please copy in creativelearning@penrith.city)
Post it to Joan Sutherland Performing Arts Centre, ATTN: Box Office, PO Box 2, Penrith, NSW, 2751
Drop it off in person to The Joan's Box Office – 597 High Street, Penrith
---
STEP 2: BOOKING CONFIRMATION AND PAYMENT
After we receive your completed booking form, we will email your Admin/Accounts team with an invoice for 50% of the total value of your booking. We require the deposit to be paid 30 days from the date of the deposit invoice and final payment, with correct attendance numbers, at least 2 weeks prior to the performance date.
In the event the booking is made within 30 days of the performance date, payment must be made in full at least 2 weeks prior.
Changes to numbers must be submitted in writing to boxoffice@penrith.city and payment for additional tickets is due immediately.
We advise you check your invoice carefully upon receiving it as this is confirmation of your booking date and time.
We will do our best to accommodate your first preference for performance dates and times, but cannot guarantee availability. Bookings are processed in the order in which they are received.
If we do not receive payment by the due date on your invoice, your tickets may not be held. If you are having difficulty organising payment, please contact us immediately on (02) 4723 7600.
---
PRIOR TO YOUR EXCURSION
To ensure you have a hassle-free excursion, we will send an email to the teacher or teachers listed on your booking form prior to your visit, detailing important information about your visit, which may include changes to running times and audience information. Where possible, we will also include Curriculum Links, Teachers and Online Media Resources.
WE LOOK FORWARD TO SEEING YOU AT THE THEATRE!
A COVID-19 Safety Message
The Joan is a registered COVID Safe venue and is following strict NSW Government guidelines and expert public health advice. Your health and safety is our priority.
Please click here to view our full COVID Safe Plan and our new ticketing Terms and Conditions.
Please note safety measures may change. We regularly update our processes based on the latest government advice.
In accordance with NSW Health regulations The Joan is operating at 75% of capacity from 7 December 2020.
The easing of restrictions includes the removal of physical distancing requirements in seated indoor venues, with mask-wearing strongly recommended.
There will be no vacant seats between bookings in seated indoor venues for all tickets sold from Friday 11 December. If your ticket was purchased prior to this date, and this change is problematic for you, please get in touch by email (boxoffice@penrith.city) or phone (02) 4723 7600.
It is the responsibility of every individual to help stop the spread of COVID-19. If you have experienced cold or flu-like symptoms in the last 14 days, have a temperature and/or been in contact with a confirmed case of COVID-19, it is our right to refuse you entry into our venue. The health and safety of our patrons and staff is extremely important to us. Please contact us before your event if any of the above applies to you.
We strongly recommend all staff and visitors (12 years and older) wear masks inside The Joan.
For more information on how you can help us keep our community safe, please click here.
Risk Assessment
Click here to download a copy of The Joan's current Risk Assessment
Accessibility
At The Joan, we are dedicated to creating inclusive, quality educational arts experiences for all students and teachers, including those with specific needs.
---
THEATRES
This year, all the productions in our education season will take place in Q Theatre.
Q Theatre is an amphitheatre style auditorium with tiered seating and a thrust stage, which provides audiences with an intimate theatre experience. Seating 374 people, it is located on Level 1 of The Joan and is accessible via our lift or stairs. There is level access and accessible seating at the back of Q Theatre in row K.
Please advise if your group has any specific access requirements for seating on your booking form.
---
WHEELCHAIR AND LEVEL ACCESS
STREET AND BOX OFFICE ACCESS
The Joan has two main entrances along High Street:
Opposite Westfield Penrith; and
Opposite Penrith City Council's Civic Car Park
Both entrance ways have level access to the ground floor foyer, which includes Box Office, our lift and accessible toilets. Our Box Office is located inside the entranceway opposite Westfield Penrith.
LIFTS
There is lift access to all levels of The Joan.
FOYER
Situated on the ground floor, our main foyer space, the Atrium Foyer, is within walking distance of the main entrances and exits of the venue, Box Office, accessible toilets and the lift. The foyer is the central meeting point for school groups following arrival, during a show interval or prior to leaving The Joan.
ACCESSIBLE TOILETS
Accessible toilets are located on:
Ground Floor – Opposite the entrance to the lift;
Level Two – Opposite Orchestral Room 2
---
SPECIFIC NEEDS
AUSLAN PERFORMANCES
Australian Sign Language (Auslan) interpreting is provided for select performances throughout the year. Aural cues essential to the storytelling and theatrical experience are translated into sign language, giving students or teachers who are Deaf the opportunity to engage with the production.
RELAXED PERFORMANCES AND SOCIAL STORIES
Relaxed performances are designed to reduce anxiety and create a supportive atmosphere for patrons with autism spectrum conditions, learning disability and sensory and communication needs.
Modifications will differ depending on the show, but can include:
The theatre doors being left open allowing audience members to enter and exit as needed throughout the show;
The house lights being dimmed, but not turned all the way down; and
Noise and movement and light and sound effects being toned down or removed.
Social stories use pictures and words to introduce students to what they can expect during their excursion to their excursion at the theatre. They tell the story of your journey at the theatre from arrival to the end of the performance, offering positive options to help with fears and triggers such as loud noises.
---
OTHER REQUESTS
Upon request we may be able to provide accessible services other than those listed to help make your school groups visit more comfortable. Please let us know of any request you have on your booking form and we will do our best to arrange it.
Getting Here, Parking and Bus Drop Off Zones
The Joan is located at 597 High Street, Penrith and is accessible by car, train, bus and walking.
---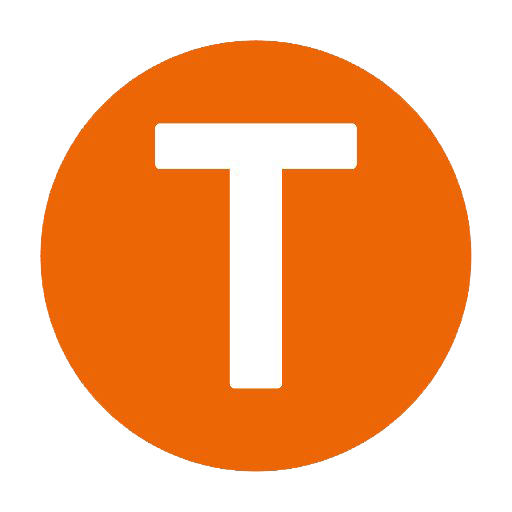 BY TRAIN
The Joan is a mostly flat walk from Penrith Station. Exit the station on the Westfield Penrith Plaza side. Cross the street and walk through the shopping centre. Turn left through the small food court and out the doors. The Joan is located across the grass and has level access. Walking time will vary depending on the age and size of the group. We recommend allowing 15 minutes to get comfortably from the station to The Joan with a group. You will find The Joan on your right. For more details about getting to The Joan via train visit transportnsw.info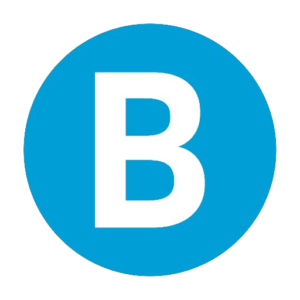 BY CAR OR BUS 
Follow the M4 from either the east or west and turn off at the Mulgoa Road exit. Head north following the signs to Penrith's CBD. When you come to the major intersection at High Street and Mulgoa Road, turn right into High Street and then left at the roundabout.
---
PARKING AND BUS DROP OFF ZONES 
Parking is available outdoors at Penrith City Council's Civic Place Car Park, opposite The Joan. Time limits apply and are indicated on the signs.
School buses can drop off and pick up your group in the designated area at Penrith City Council's Civic Place Car Park. Please note, there is no parking available for buses in this area. We recommend that you advise the bus company or your school's bus driver of this in advance so they are prepared to find an alternate place to park after dropping you off and organising timing to pick you up.
Access to The Joan from the car park is level and wheelchair friendly.
Education Resources
Make the most of your students' art education journey – Enhance your students' theatrical experience and extend their learning in the classroom before and after the show with our invaluable education resources.
Carefully devised in collaboration by the production and education teams from the touring theatre companies and The Joan, these resources help you connect the show to the syllabus, whilst providing a range of additional ideas, activities and content to enable your students to achieve a greater level of connection and engagement with the show's content and production values.
We also place high importance on providing experiences for students to further develop their practical skill levels and career pathways. Therefore, where possible, we offer chances for your students to work directly with practicing arts professionals.
Where available, these resources are available to download from the shows web page on our website. Resources may include any number of the following:
BACKSTAGE PASS
Backstage Pass tours give your school group exclusive behind-the-scenes access to visit areas within the theatre not normally available to the public, increasing your students' understanding of how a professional theatre works. Tours can be booked as an add on to a show or a standalone activity and can be adapted to cater to the learning outcomes of your students. Backstage Pass tours are subject to capacity and availability. Please click here for more information and bookings.
CURRICULUM LINKS
Curriculum links have been developed to connect the production with the NSW State Syllabus. These act as a guide to assist you in choosing a show that links to your lesson plans and supports your students in meeting their learning outcomes. Presented in a table, the curriculum links are broken down according to the education stages and subject areas they correlate to, as well as the content areas and outcomes.
ONLINE MEDIA RESOURCES
Media resources vary for each production and may include videos, podcasts, image galleries or interactive web pages. They can provide your students with more insight to the cast and creative team, rehearsal process, behind the scenes and making of the play and its tour. You can access available media resources for each show from the show pages on our website.
Q&A SESSIONS
Q&A sessions allow school groups to gain a deeper insight into the production. Held after the performance with the cast and/or creative team, they give your students the unique opportunity to ask all their burning questions around the show and its development process, allowing them to further comprehend the shows' content and adapt the ideas discussed in their own theatre practice.
TEACHERS RESOURCE KIT AND STUDY GUIDES
Teachers Resource Kits are designed to assist you in devising pre- and post-show lesson plans and activities that link directly to the curriculum. Study Guides are created to help students engage with the play through access to focus questions and extra information and materials from the production crew. Where available, these resources are available to download from the shows' web page on our website.
WORKSHOPS
In-person or digital workshops led by arts professionals and/or teaching artists may be offered pre- or post-show as an additional extra to a show, as a standalone activity or in conjunction with a performance opportunity. Those connected with a production enable your school group to explore its development and content through drama -based activities. Our workshops aim to build confidence and inspire by giving your students key opportunities to explore, practice and adapt new skills and techniques and apply them to their theatre making inside and outside the classroom.
A Handy Guide to Theatre
Attending the theatre is a magical and exciting experience for all ages. For some of your students, an excursion to The Joan may be their first time seeing live theatre. To ensure you have a positive and memorable time, we have put together a Handy Guide of tips to discuss with your students prior to attending a show.
Click here to download a Word version of the Guide
Click here to download a PDF version of the Guide
---
INFORMATION FOR THE DAY OF YOUR EXCURSION
To ensure you have a hassle-free excursion, we will send an email to the teacher or teachers listed on your booking form prior to your visit, detailing important information about your visit, which may include changes to running times and audience information. Where possible, we will also include Curriculum Links, Teachers and Online Media Resources.
Arrival Times
Please arrive no later than 30 minutes prior to the start time of the performance or event. We advise that you check the performance web page to see if there is a lock out period before attending the theatre.

Latecomers will be admitted in a suitable break during the event, if possible.

If you are running late, please call Box Office.
Contact Box Office for More Info: (02) 4723 7600
Check-In, Tickets and Seating
Seating for school performances is General Admission. Please check in at Box Office upon your groups arrival. Our Front of House staff will escort you and your school group to your seats. If you have any specific access requirements for seating, please ensure you indicate this on your booking form.

If you are attending a general public performance, tickets will be allocated and available to collect from Box Office prior to the show.
Contact Box Office for More Info: (02) 4723 7600
School Bags
The Joan encourages students to leave school bags at home or school as secure storage is not available.

In the event your students bring their bags, please check each student tucks their bag away safely underneath the seat they are allocated in the theatre.
Contact Box Office for More Info: (02) 4723 7600
Duration
Performance duration may vary due to the nature of live theatre. Please check the show page on our website for the most up-to-date run time before attending The Joan.

We recommend you allow additional time at the end of the performance for transport back to school.

An email including an updated duration will be sent out to teachers prior to the event.
Contact Box Office for More Info: (02) 4723 7600
SECURE YOUR TICKETS
---
MORE INFORMATION AND ENQUIRIES
If you have any queries, please do not hesitate to contact us:
Email boxoffice@penrith.city (Please copy in creativelearning@penrith.city)
Phone (02) 4723 7600
---
WE'RE COVID SAFE
The Joan is a registered COVID Safe business.
For more information please click here.
---
THANK YOU TO OUR SPONSOR
Celestino proudly supports The Joan's 2021 Arts Education Season
CEO John Vassallo believes, "there's an enormous social value in showing children they can imagine the unimaginable. In order to boost literacy and create well-rounded, confident, curious and creative minds, kids need the opportunity to be involved in live theatre."