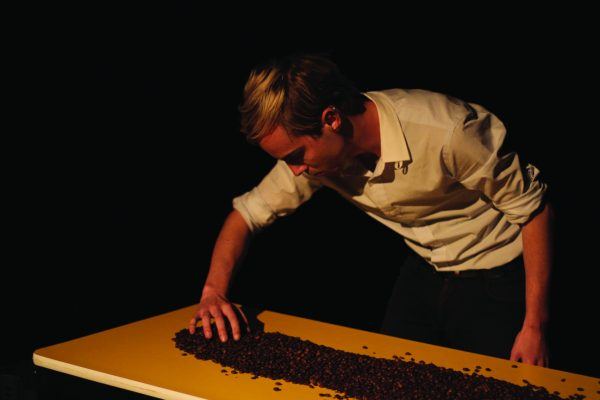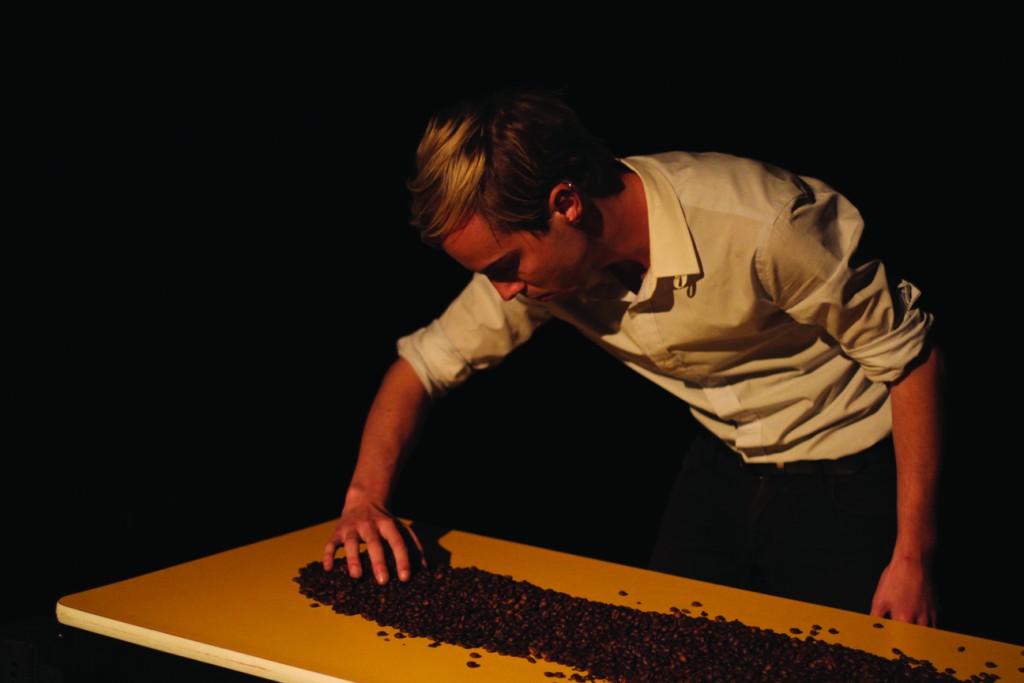 Nick Atkins is The Joan's Producer, New Work; spearheading the activities of The Q – a contemporary theatre production program based at The Joan. He's a theatre and performance maker whose play A Boy and a Bean was awarded Best Performing Arts event at Sydney Mardi Gras and was later presented at the New Theatre, Dublin. Nick shared some stories with us, so we could share them with you…
Describe a day in your working life…
My day tends to start with a big chunk of writing. This is usually project proposals or funding applications for possible new shows. It involves trying to find ways to describe the ideas, images, sounds and stories that are growing in and around the centre. Writing on the train to work tends to be the most productive place for this. Then I have to start sharing this with the people around me. These are all the people that will need to be on board to see it become something you end up seeing on the stage. I have to negotiate the space it will be on, technical demands that will pop up as a result, the way we are going to sell it to a potential audience, the money it's going to take to start the wheels moving and most of all I have to find a way to get people excited by the what it could be.
What did you want to do with your career when you were growing up?
I went from wanting to be a teacher, to an archaeologist and then to a theatre director. I'm lucky I get to do most of these things. Except the archaeology bit. I keep a spade close by in case we have an urgent need for an excavation around The Joan.
What has been your favourite moment or moments in the theatre?
I've got lots but the most relevant one would have been at the Old Q Theatre. I was in year 11 and went to 'Through the Wire' with a few friends from my drama class. It was my first live experience of an Australian contemporary verbatim work and afterwards I was hooked. I've been coming back to the Q ever since.
And your favourite / most memorable musical moments?
My favourite music moment would have been at Justin VivIan Bond's Mx America gig for Mardi Gras in 2012. After an hour or so V told the audience the gig was supposed to end but all they had to go home to were the pale walls of their hotel room so the band played on for an extra hour or so. It was bawdy, rough around the edges and half of the audience walked out but the stories were bold and the sounds full of heart. Those that stayed till the bitter sweet end were deeply grateful.
If I could see anyone perform at The Joan it would be…
Local artists. Maybe that's a kill joy answer. Famous people are great but the best theatre I've ever seen has been from people with a lot at stake, sharing an urgent story in the place that means the most to them. Watching performers play on their home turf is always exciting.
Name six people you'd invite to dinner if you could invite anyone at all, living or not.
I have two nephews and one niece. I'd be keen for them to come. Along with Beyonce, Katy Perry's Left Shark and Diane Keaton.