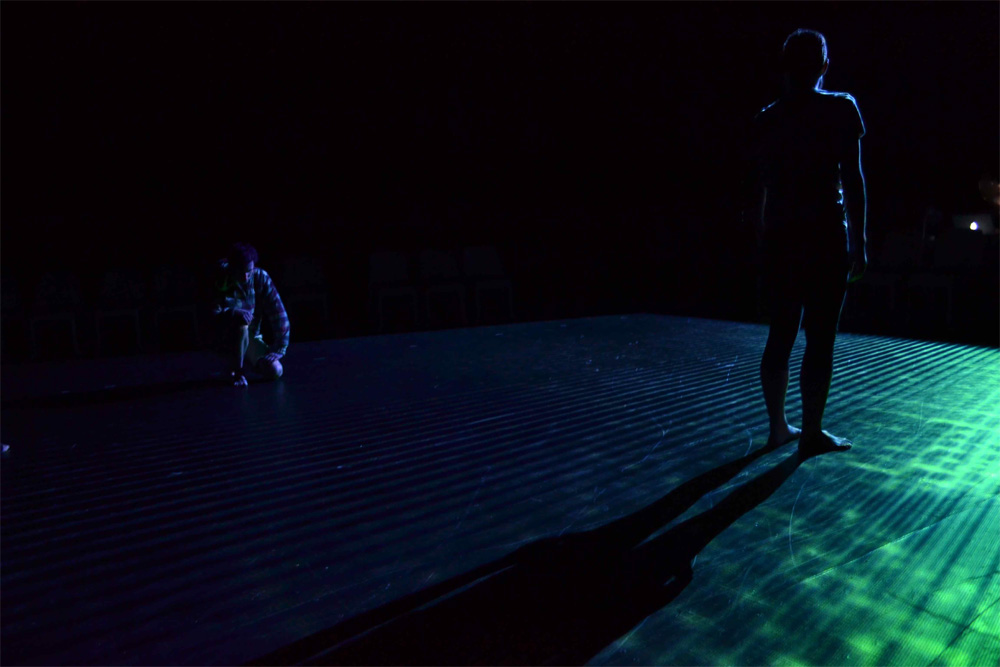 We've got  a great bunch of young, emerging artists in the house for the next two weeks working on The Great Speckled Bird: director and performer Ryan McGoldrick, dramatrug Sanja Simic, and sound and technical assistant Stephen Wilson-Alexander
The Great Speckled Bird is a new inter-media performance about how we write the stories that tell us how we got here – a few minutes or millennia ago. The work investigates the co-creativity and co-authorship of myth between the artist and the digital interfaces that permeate our lived experience and personal histories. The artist stands before an audience, unsatisfied with the Big Bang, and sets out to write a new creation myth for the digital age.
What unfolds is in fact a deeply human story about memory and the uncontrollable ruptures of contemporary storytelling. The Great Speckled Bird is an epic new myth combining performance, digital animation and live audio composition.
The Great Speckled Bird will premiere at PACT Centre for Emerging Artists in June 2015 as part of their Afterglow season of new performance works.