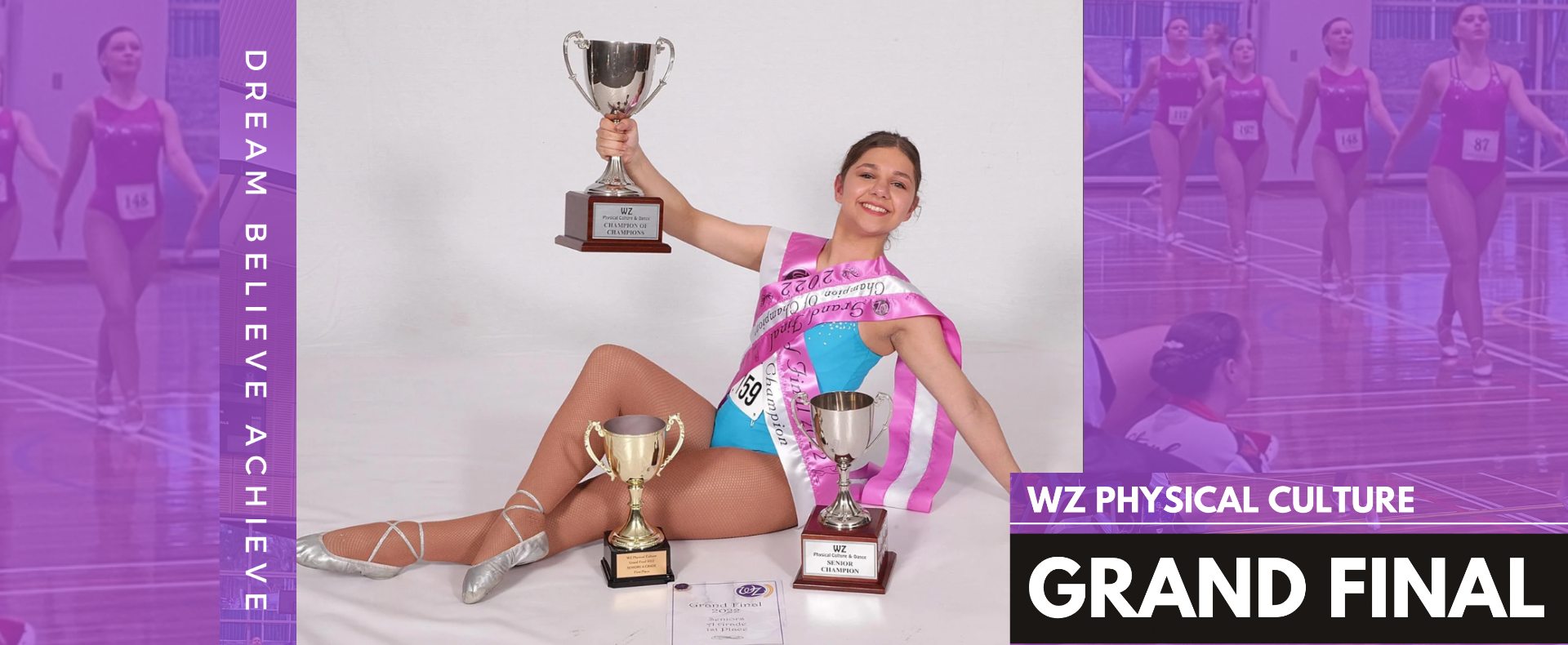 Producer
/ WZ Physical Culture
WZ Physical Culture Grand Final
Don't miss the best of the best of Physie compete in the Grand Final!
*Tickets on sale Monday 16 October, 9am*
Physical Culture or 'Physie' is a modern Australian, competitive sport for women of all ages (every age, every stage). It combines elements of low-impact modern dance, aerobic fitness, and rhythmic gymnastics, choreographed into a number of routines, taught as a yearly syllabus.
Physie is an affordable alternative to tradition dance sport, that all women can enjoy.
Members of WZ Physical Culture compete in a number of competitions throughout the year. Don't miss the 2023 Grand Final!