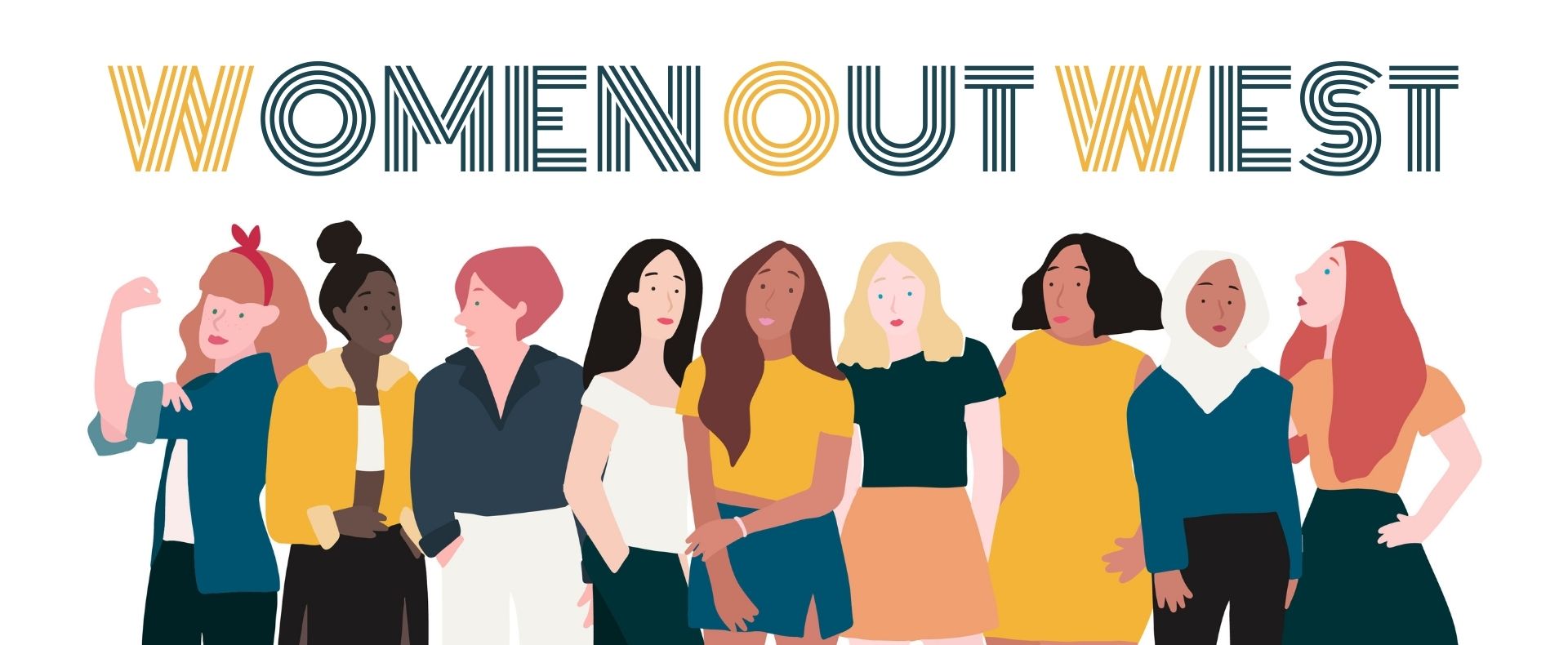 Producer
/ Penrith Performing & Visual Arts
Women Out West
Women in the Performing Arts
Join us for a special panel discussion
As part of our Women Out West series, Penrith Performing & Visual Arts brings you Women in the Performing Arts.
Our distinguished panel will discuss their creative practice and give us an insight into what it's like to be a woman in the performing arts. There will also be an opportunity for audience participation with a Q&A.
Tickets are FREE but booking is essential. These events are very popular so please book early to avoid disappointment.
We are delighted to bring Women Out West to our community and invite you to join us and be part of the continuing advocacy for safety, equality, diversity and growth.
PANELISTS: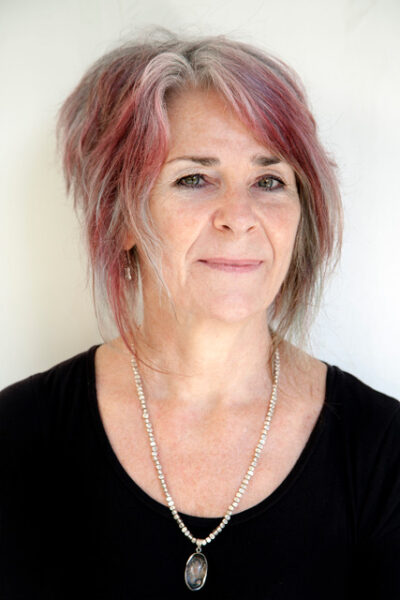 Mary Anne Butler – Mary Anne's plays have been described as 'poetic, evocative and muscular'. Theatre credits include Broken, Wittenoom, Highway of Lost Hearts, Cusp, The Sound of Waiting, Alice in Wonderland (adaptation), One More Hour and Half Way There.
Her playwriting awards include the Victorian Prize for Literature, Victorian Premier's Drama Award, Shane and Cathryn Brennan Prize, a stage AWGIE and two NT Chief Minister's Book of the Year Awards. She's been nominated for the Griffin Theatre Award and twice for the Nick Enright Award [NSW Literary Awards].
Mary Anne is a Sidney Myer Creative Fellow, Arts NT Fellow, Winston Churchill Fellow, Regional Arts Fellow and Asialink Fellow. She holds an MPhil in Creative Writing, MEd in Arts Education, and is undertaking a PhD in Literature at investigating how we write hope into the creative literature of the Anthropocene.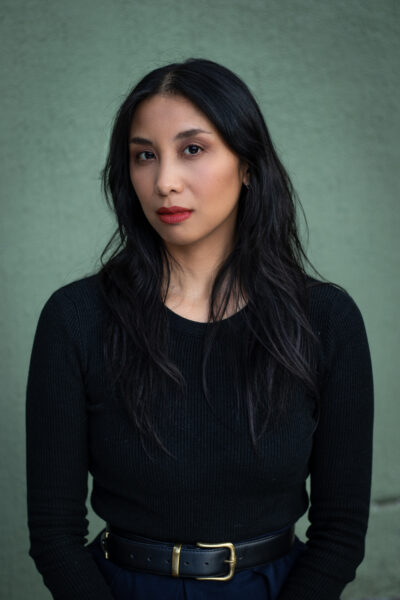 Shy Magsalin – Shy is a Western Sydney-based theatre maker, performer, movement artist and recently certified intimacy director. Her rich and heightened style of work was born out of a fascination for investigating rigorous, physical performance pedagogy. Shy graduated from Theatre Nepean at the University of Western Sydney with a Bachelor of Performance (Theatre making) before studying with SITI Company in New York and working and training with the Suzuki Company of Toga in Japan. She has directed and performed locally, interstate and internationally, and is also a teaching artist across various institutions such as Actors Centre Australia, NIDA Open, The HubStudio, Riverside Theatres and Sydney Theatre School.
Shy is Q Theatre's current Associate Artist and is interested in developing more opportunities for emerging Western Sydney performing artists to study and work locally. She is also the founder and Artistic Director of the Sydney-based performance ensemble Ninefold. The company is committed to examining rigorous ensemble performance-making and creating a sustainable culture for artists who want to explore the possibility of ongoing ensemble work.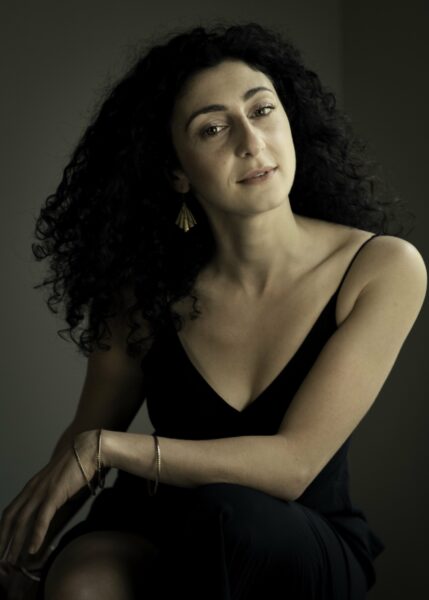 Randa Sayed – Randa is a writer, actor, mentor and cultural entrepreneur from Western Sydney who is very passionate about creating inclusive and nuanced cultural stories that are entertaining vehicles for social change.
Her debut play, Experience and The Girl was shortlisted for the Phillip Parsons Playwriting award and the West Australian Arts Editor Award, and was awarded the 2017 Belvoir Artist program and the Joan Sutherland Arts Centre's Breakthrough Artist Award to assist in the creation of my second play – The Woman.
She was a writer and lead actress on the highly acclaimed web series Halal Gurls, and has created several short films including Dead Boy, Sigur Ros Mystery Film Competition and The Parisian, Flickerfest. Her published works include: Private Research, The Voices Project 2013 – Currency Press and On Western Sydney, Westside New Series.
She was nominated for the Bankstown Local Woman of the Year in 2018.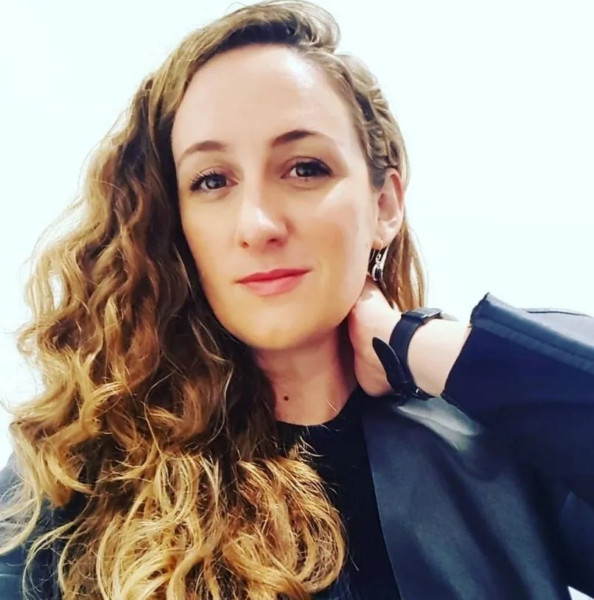 Augusta Supple – Augusta is a Sydney-based creative producer and theatre director specialising in developing new plays and multi-playwright productions. She has commissioned and produced more than 200 of Australia's leading and emerging playwrights, pioneering collaborative play generators, new work festivals and creative developments. She was the Artistic Director of Brand Spanking New: a festival of New Australian Writing (New Theatre), Creative Director of Stories from the 428 (Side Track Theatre), Festival Co-Director of Mayday Playwrights Festival (Tap Gallery Theatre), Director/ Creative Producer of Singled Out (Seymour Centre), Director/Producer of A View from Moving Windows (Riverside Theatre), No Guns, Nudity or Naked Flames (7-On Playwrights), Director of I Contain Multitudes (Old 505 Theatre) and Platonic (NIDA). She has directed new plays at various venues including IPAC, Tamarama Rock Surfers, Bondi Pavilion, Casula Powerhouse Arts Centre, Griffin Theatre Company, Brand X Productions, University of Sydney, Everybody's Theatre Company, Brave New Theatre Company and The Sydney Fringe Festival.
Recently Augusta has returned to Australia after developing a place specific multi-playwright project with the 2022 Fellows at the Playwrights Center in Minneapolis, Minnesota focussing on community and place after the impacts of George Floyd's murder and the impacts of the pandemic on the community.In addition to her work as a director, Augusta was the Assistant Director of the Casula Powerhouse Arts Centre, a founding member of the Western Sydney Arts and Cultural Lobby, Board member of Kaleidoscope Gallery and Board Secretary for Shopfront Arts Co-op, a member of The Society for Women Writers NSW, sits on the advisory group for the Rose Scott Women Writers Festival and is currently a board member at The Women's Club, Sydney.
Augusta has worked in Canada for the Guelph Youth Music Centre, Everybody's Theatre Company and was the founding artistic director of the Guelph Youth Theatre, developing collaborative playwriting programs with children and young people which have been produced in Canada and the USA.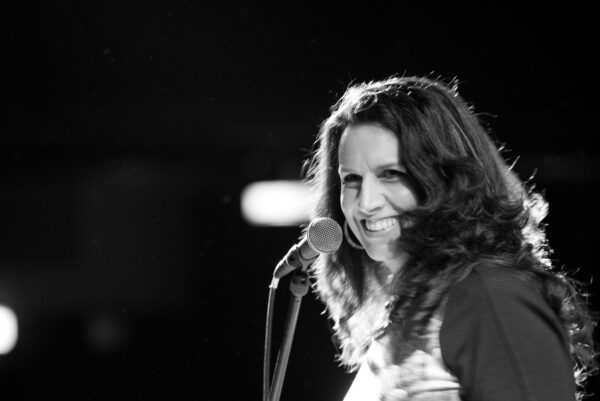 Nicki Morton (Gillis) – Singer/songwriter, Performer/Entertainer, Producer, MC, TV Host….
You can put many labels at the end of the Nicki Gillis name however in essence Nicki spent 35 years of her life performing, writing and recording. Her passion is performing, entertaining audiences and simply making music. Most of her recorded songs sit in the Country genre, exceptions to this were songs that were blues/jazz in flavour and some contemporary in purpose, namely one song that she wrote for New York Times Best Selling Author Margaret Machyzer – 'Dance While You Sleep'. Add to that collaborations with legends like Frank Ifield, of which she recorded a duet version with Frank of his 1962 world-wide hit "I Remember You" and with Keith Potger of the Seekers she recorded a duet version of the Seekers hit "I'll Never Find Another You" written by Tom Springfield.
Having toured extensively throughout her life not only here in Australia, but also in the US, Germany and the UK, with the honour also of entertaining the troops in Iraq, Solomon Island and East Timor, Nicki also expanded into co-producing shows for theatre with her "Ladies Rock" show touring the UK in small theatres and her "Tapestry the Concert – The songs of Carole King" in theatres and large auditoriums in Australia and the UK.
For two and half years Nicki was the co-host of "Australian Country Showcase" which was aired twice a week to the UK channel "Keep it Country" which reaches millions of viewers on their pay TV channels in the UK and Europe.
Nicki now writes music under the name Nicki Morton, Why the name change? Marriage and a new life walk, in which her focus is now writing and recording Christian Music.
You will find Nicki Gillis music on Spotify, Apple Music, Amazon and Youtube including her UK No. 1 hits "Be A Star" and "In The Daylight"- a song she wrote for her best friend about her mental fortitude during her journey to survive Thyroid Cancer. Nicki has had many of her original songs in the top 10 Country charts in Australia and the UK.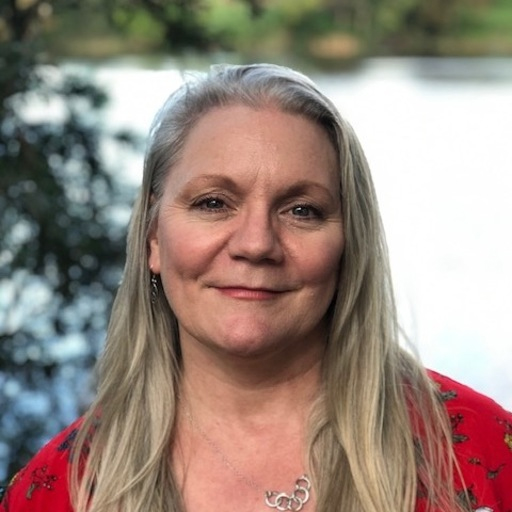 (FACILITATOR) Lisa Finn Powell – Writer, Speaker, Performer and Author of The Thin Time and upcoming Accidental Expat, and PR Coordinator, PP&VA.