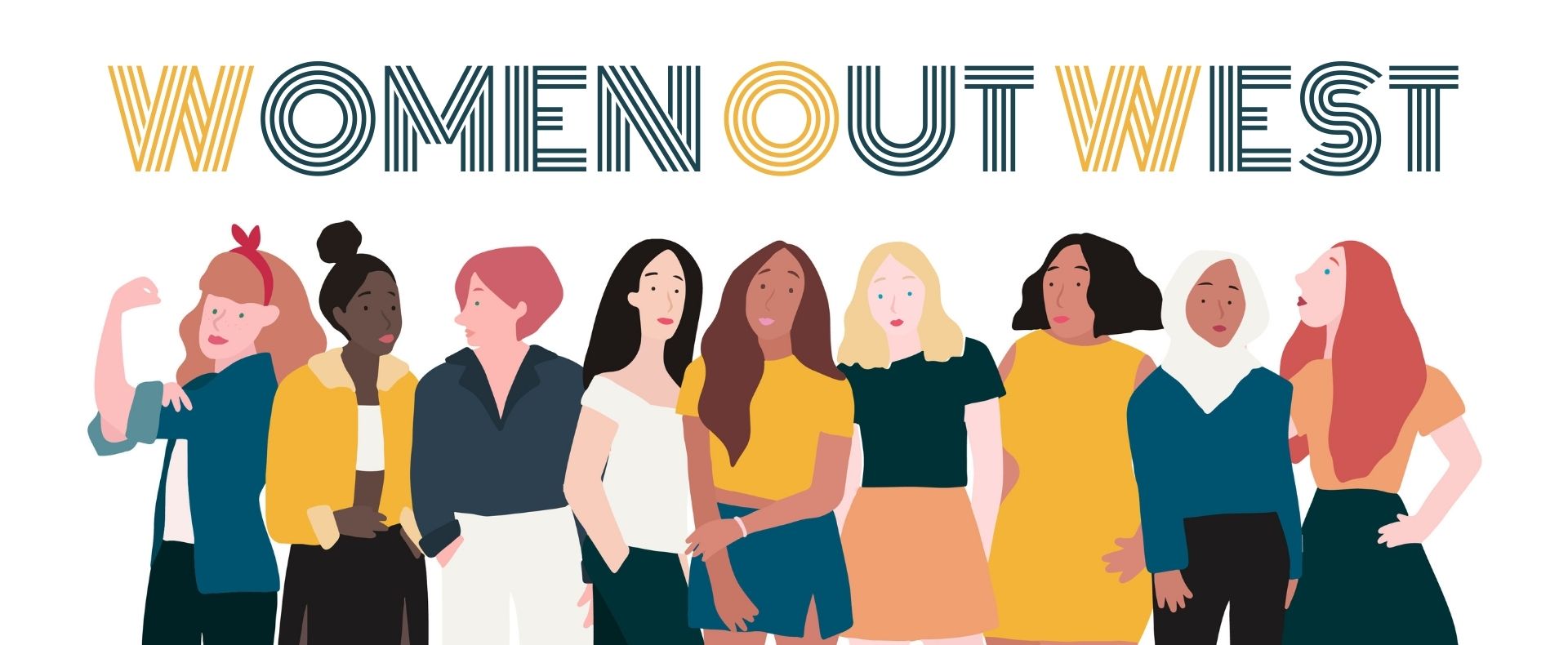 Producer
/ Penrith Performing & Visual Arts
Women Out West:
Women in the Creative Arts
Join us for a special panel discussion
As part of our popular Women Out West series, Penrith Performing & Visual Arts (PP&VA) is excited to bring you another special panel discussion this July, Women in the Creative Arts.
This exclusive event features a distinguished panel who will share their experiences as arts workers and artists and give you an insight into their creative practices.
The panellists include Madeleine Jaine Lobsey, Debra Beale, Malvina Tan and Ann Niddrie. The panel will be led by Lisa Finn Powell. Please scroll down to read more about the panellists and the presenter.
We invite you to join us and be part of the continuing advocacy for equality, diversity, safety and growth.
Women out West is proudly by Nepean News.
---
MEET THE PANELLISTS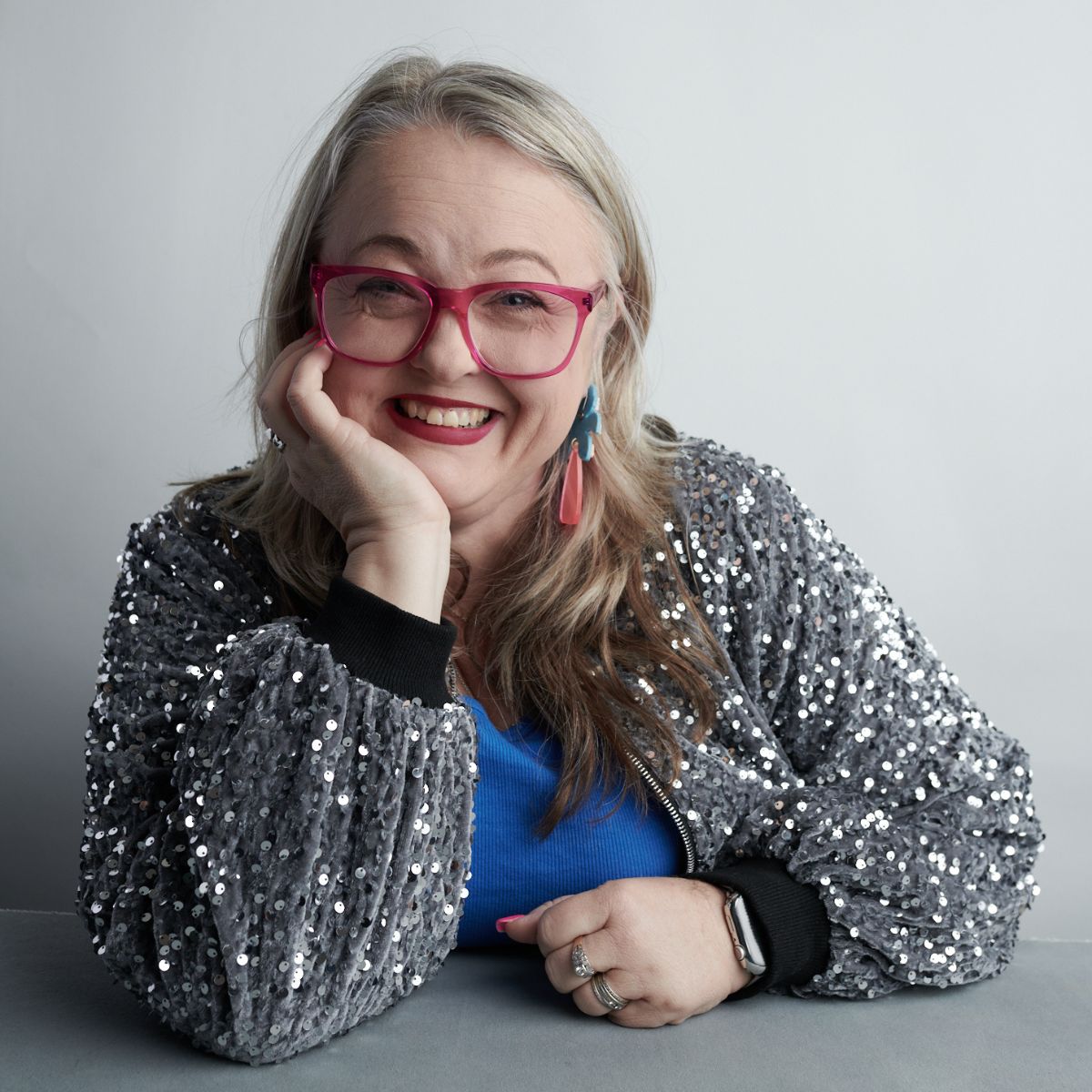 Madeleine Jaine Lobsey is an autistic/ADHD theatre maker with a career of over 25 years as an actor, director, choreographer, writer, dancer, singer, project manager, advocate, and teacher. She has acted, written, and directed performances with Junction Theatre Company, Brink Productions, Adelaide Festival Centre, Belvoir St, Griffin Theatre Company, as well as regional tours of South Australia, Victoria, NSW and in feature films.
She is the Artistic Director of Wondiverse (theatre for all) devising, writing, directing, and acting in Adelaide, Sydney, London and Edinburgh. Her one-woman show toured throughout Australia and the UK. Madeleine is currently running theatre making drama workshops for neurodivergent people aged 16 – 30.
Like many women, Madeleine wears many hats and has been a sought-after leader for facilitating programs on transformational leadership for the past 20 years. She has led to individuals wanting to expand the difference they are making all over Australia, New Zealand, South Korea and now globally. She has mentored people from every sector and industry, including Members of Federal Parliament, senior educators, olympians, founders of not for profits including R U OK? Day, leaders in science, the arts and business.
For the past decade Madeleine has thrown her passion for storytelling and the difference it makes into the not for profit and social enterprise sector with a focus on neurodiversity. As a creative strategist she has supported individuals and organisations to dramatically expand their revenue, services, projects and scope.
She is the General Manager of The A List Hub, a national organisation dedicated to autistic and neurodivergent youth being able to access social opportunities and be social their way. She has formed partnerships and produced large scale projects that directly impact community needs. She is also the host of the Girls Just Wanna show weekdays for My88 FM, a board member of the Theatre Network NSW. A mother of three, Madeleine home schools her youngest child.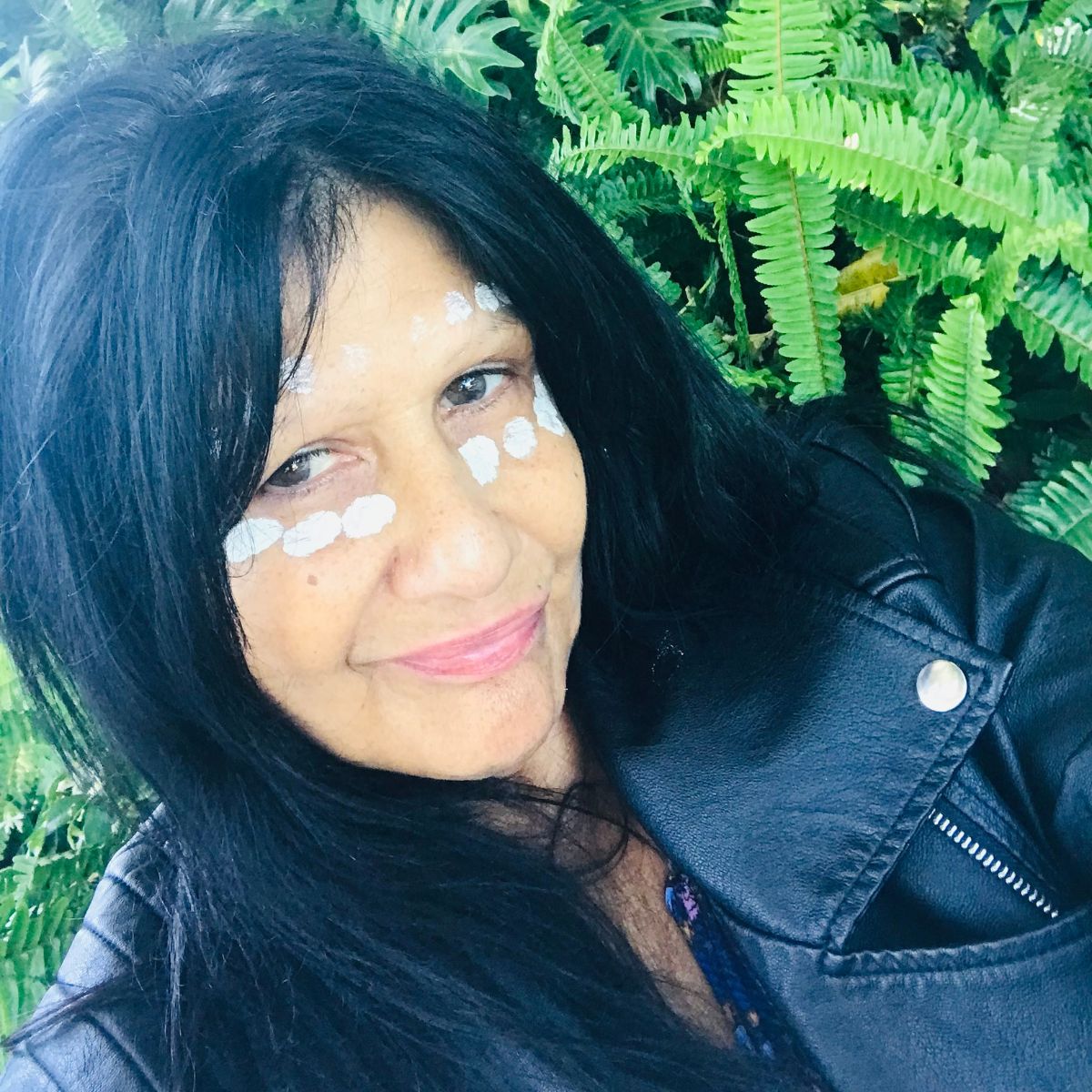 Debra Beale is a Sydney based artist with a studio in Warrimoo – formally known as 'Karabah' (Where Eagles Land), in the Blue Mountains, Darug Nation. She was born in Gadigal Nation, Eora Sydney and is from the Gamilaroi/Wonnarua and Wiradjuri/Boonwurung/Palawa/Yorta Yorta nations with ties to the Palaway Nation, Tasmania.
She has exhibited widely over the past 15 years both nationally and internationally with experiences in tourism, painting, Australian Bush Jewellery, ceramics, design, costume design, fashion design, pottery, sculpture and print mediums.
Debra is currently enrolled in a Bachelor Of Fine Arts at UNSW and her collection is now part of the exhibition Barangga: First Nations Design at UNSW Gallery, Paddington, Sydney. She designed and facilitated an Aboriginal female Youth Cultural Camp, for ages 12 to 16 years and has an upcoming residency at Chifley College, Bidwell working with Aboriginal students developing textiles to be showcased in Curated Indigenous Collections at London Fashion Week.
In 2020 she was nominated for the National Indigenous Fashion Awards 'Cultural Adornment and Wearable Art Award'.
Debra says 'My work is my culture and I incorporate this into contemporary art design. My works reflect the diverse nature of my culture and the importance of being Aboriginal women in Austr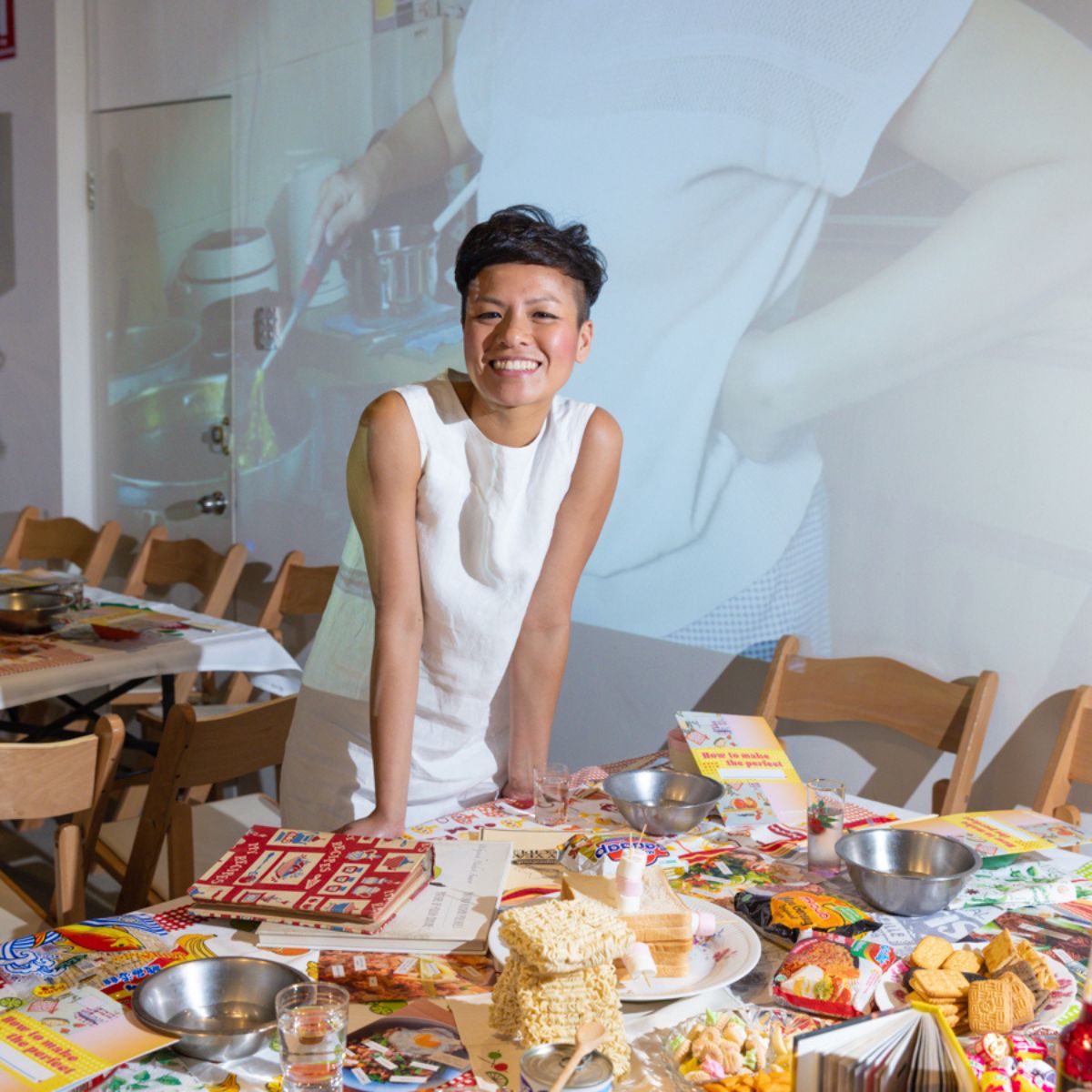 Malvina Tan is a Singaporean mixed media installation and performance artist, based in Sydney, who has exhibited and performed internationally since 2008. Some of her highlights include a collaboration with music and fine art ensemble Chicks on Speed, TranSport (Madrid-Singapore), FETTERFIELD Singapore, Making Space, Body As Woman (parallel event of Singapore Biennale), Singapore Art Week, Something Human FRESHLY PACKED / ALWAYS CHECK THE LABEL (London, UK), Affordable Art Fair Singapore, Future of Imagination 10 International Performance Art Festival, Crack Theatre Festival – TINA Festival (Newcastle, Australia), Art Month Sydney and Rebel Live Action 2 International Performance Art Festival (Bangkok, Thailand). Most recently, Malvina was an artist-in-residence with Sydney Fringe Festival's Art in Isolation programme and presented her latest work, How to make the perfect _____ at the festival in 2022 which was nominated for the Melbourne Fringe Festival Tour Ready award.
Malvina wishes she was living in the 1980s. Having traveled through time, she feels strange in her surroundings. "Extreme interests in human beings, I dissect them physically and emotionally, then translate my findings through my art." Often, her life experiences are the central focus of her work, exploring concepts of corporeality, memory and time.
Malvina has a Diploma in New Media (Art & Design) from the School of Technology for the Arts at Republic Polytechnic (Singapore), and a Bachelor of Fine Arts (Hons) in Interactive Media from Nanyang Technological University's School of Art, Design and Media (Singapore).
Malvina has experience working for arts organisations such as TheatreWorks Singapore, Singapore International Festival of Arts, Cirque du Soleil and she is currently the Marketing Director at Penrith Performing & Visual Arts.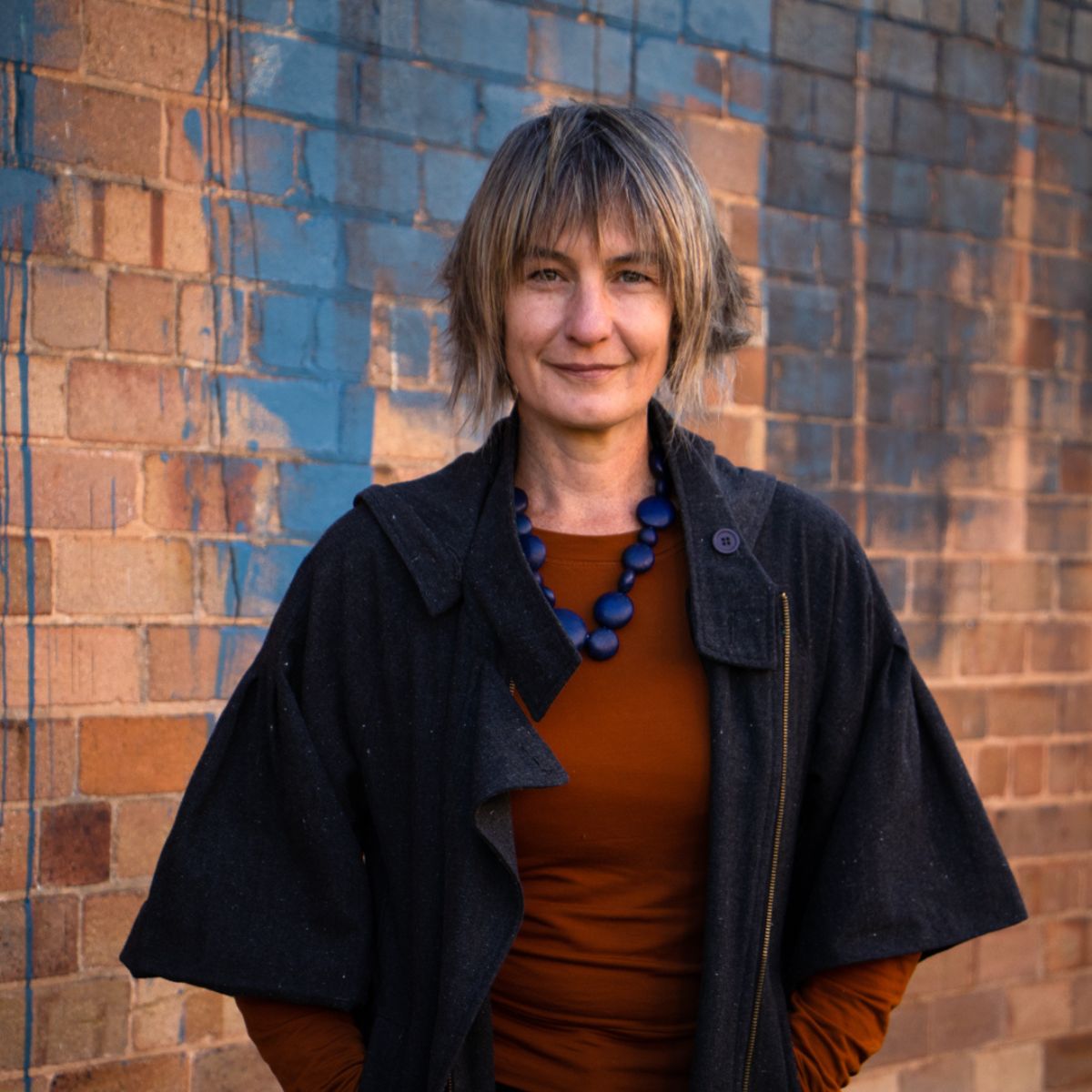 Ann Niddrie is a Blue Mountains-based creative industries strategist, creative producer, connector and commercial photographer with a passion for making a difference for people, and the planet. She is a strong advocate for investment in the creative industries and in valuing their contribution not only to Australia's cultural fabric, but also to the economy.
She works at balancing creative problem-solving with a love for delivering impactful projects, as well as producing and directing public art and cultural projects. Ann facilitates strategic partnerships, and loves exploring innovative solutions to making urban spaces more liveable.
In her role as Creative Industries Cluster Manger and Brand Manager of MTNS MADE, she facilitated business connections within the creative industries and delivered a range of programs to foster entrepreneurialism, and collaboration via the Blue Mountains Creative Industries Cluster.
Through her international research as the recipient of the 'EDA Study Tour Scholarship for Emerging Practitioners' she was able to share with economic development practitioners across Australia the findings from her enquiry into Maker's Spaces and Film Industry clusters on an international scale.
MEET THE PRESENTER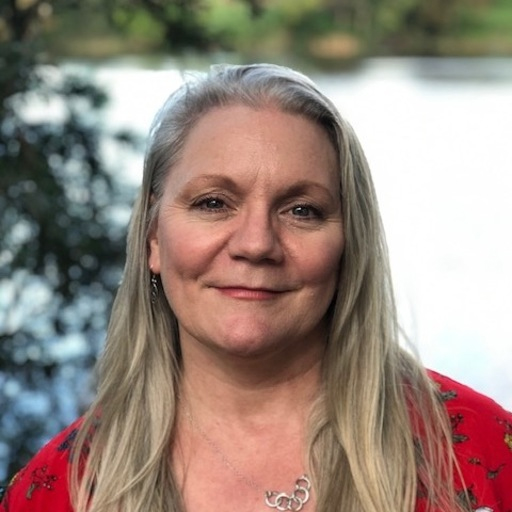 Lisa Finn Powell is a writer, speaker, performer, presenter and author of The Thin Time (2018) and upcoming Accidental Expat. She is the Relationships Manager of Penrith Performing & Visual Arts.
Thursday 20 July 2023, 6:30pm – 8pm
---
Proudly supported by