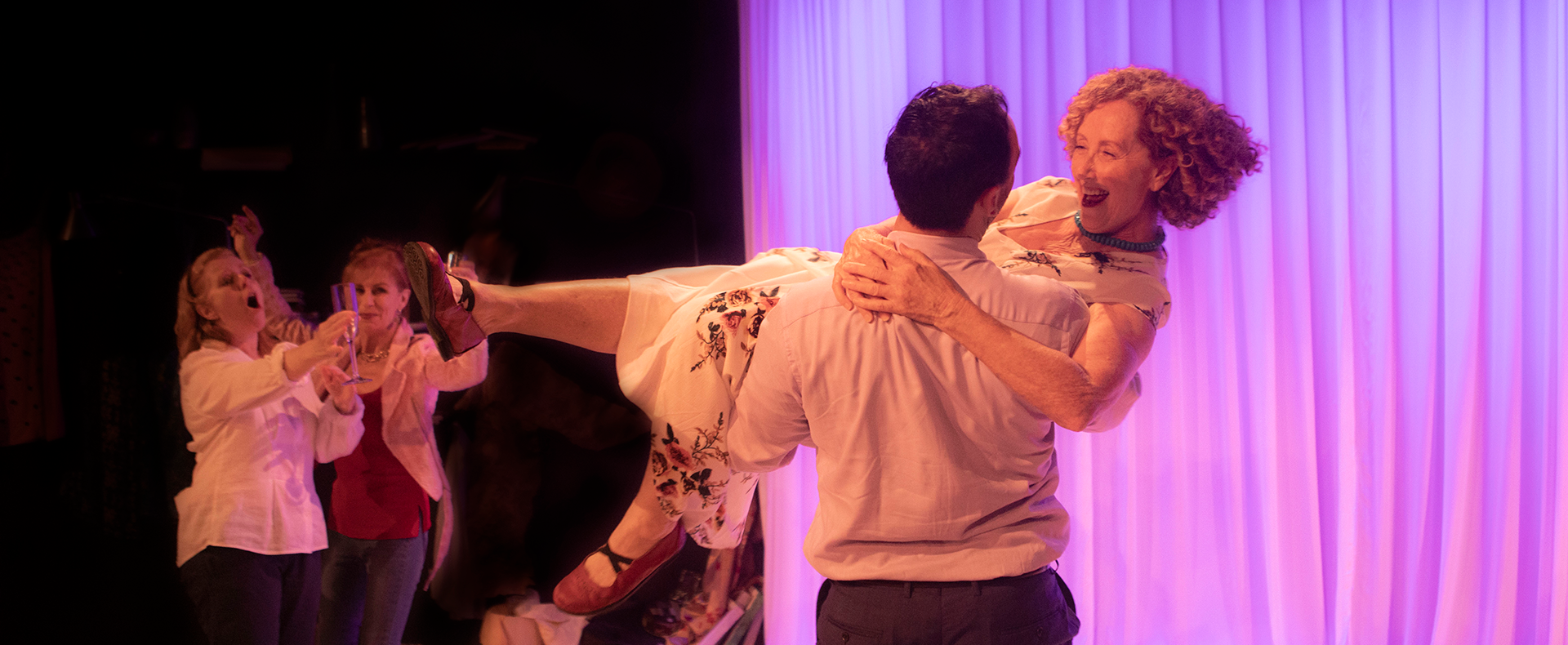 Photo
/ Lisa Tomasetti
Producer
/ Di Smith in association with Arts on Tour
Wild Thing
A provocative new Australian play by Suzanne Hawley
How far would you go for a friend?
A coming of age story for our times, this funny and poignant new Australian play by award-winning writer Suzanne Hawley is both a comedy and a tragedy.
A tale of sea eagles and pole dancing, of children and childhood dreams, of religion and rock 'n' roll. Most of all, this is a tale of friendships that have stood the test of time – until they are put to the ultimate test. Until now.
Jackie, Elizabeth, Frances and Susan become besties at high school and find freedom in Swinging London a decade later. After that they carve out very different lives for themselves and don't see each other as often, but always meet up once a year for the 'Musketeer's dinner'.
But this year is different.
Past sixty, older but no wiser, the most radical member of the group is in crisis. To offer their support, the 'Musketeers' take Jackie back to her country home for a weekend–to relax and let their hair down. What could possibly go wrong? What follows tests their friendship, their morals and their courage as never before.
And a final twist will change their lives forever.
"this play has a beating heart; this play will remind you of your own pulse under your skin, steady and true but not forever, not promised." – Sydney Morning Herald
Post-Show Q&A
Join us for a special Q&A session after the show on Friday 14 April!
Audience info:
Recommended for ages 18 and up.
Contains haze, strong language, drug use, a loud gunshot and reference to suicide.
The Prices and How to Save
See more and save! In 2023, we are offering a pick-and-mix package discount of between 10 and 20% depending on how many shows you select.
3 shows – 10% off all tickets
5 shows – 15% of all tickets
8 shows and more – 20% of all tickets
Book tickets to see Wild Thing on Friday 14 April 7.30pm and enjoy a Ladies Night Out! Table at The Joan will be serving a free glass of sparkling and a Baileys chocolate truffle ball for the first 50 customers who show their tickets to Wild Thing at the Borland Bar!
They are also running a special offer for all Wild Thing ticket holders on 14 and 15 April! Take your friends and treat yourselves to a delicious grazing board and 2 glasses of wine from the Borland Bar at just $40 before the show.
Di Smith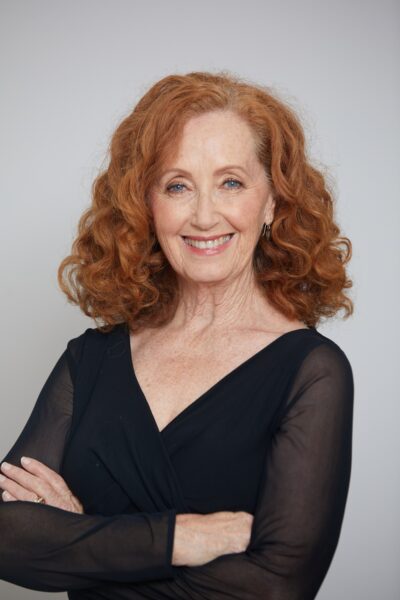 Di is best known as Dr Alex Fraser in the series 'A Country Practice'. She travelled for ten years on 'The Great Outdoors' and appeared in many of Australia's best-known television dramas, from 'The Restless Years', to Redfern Now's telemovie 'Promise Me'. Di will appear in Celeste Barbers 'Wellmania' for Netflix this March and has just completed filming on 'The Fall Guy', for Universal Pictures.
Di Adams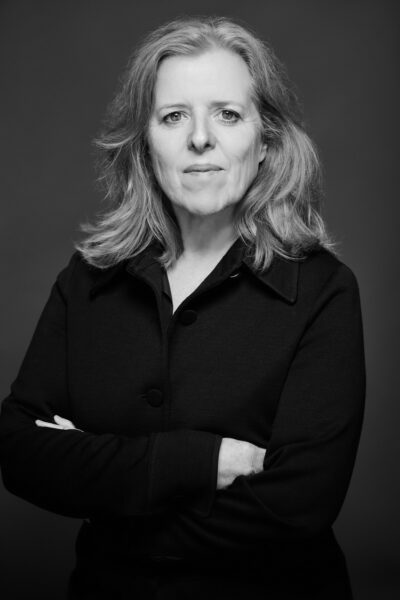 Di has worked extensively on screen, with her most recent film credits including: 'All God's Creatures', 'The Turning', 'The War Room' and on television, 'Top of the Lake: China Girl', 'Wake in Fright' and 'The Other Guy'. Di has also voiced numerous characters in children's television series. Di (along with Wild Thing's Katrina Foster) is currently filming 'While the Men Are Away' for SBS, a drama about the Australian land army in WWII.
Katrina Foster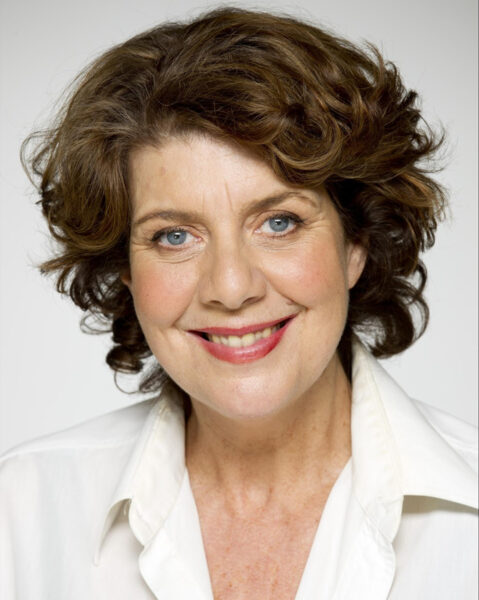 Katrina has worked across theatre, film and television, with major companies such as Sydney Theatre Co, Melbourne Theatre Company, and Ensemble Theatre. Her television credits include 'Rake', 'Sea Change', and 'All Saints'.  Katrina teaches storytelling & script writing at UTS. Most recently she completed a national tour of 'I Want to Know What Love Is'. Katrina (along with Wild Thing's Di Adams) is currently filming 'While the Men Are Away' for SBS.
Helen O'Connor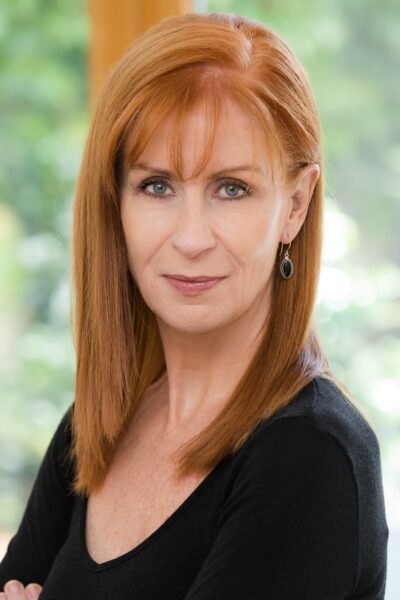 Helen's film credits include 'Babe', 'Frauds' and 'Spider & Rose'. For TV she's appeared in 'Flying Drs', 'A Country Practice', 'White Collar Blue', 'All Saints', and 'Rake'.  Most recently she performed in the all-girl comedy web-series 'Chan & Dee's Drink Tank', which she co-wrote with Claire Haywood. Her theatre include credits 'Antigone', 'Great Expectations', 'I Hate Hamlet', 'Milo', 'Women of Troy' and 'Lipstick Dreams' (which she co-wrote with Simon Hopkinson).
Lewis Fitz-Gerald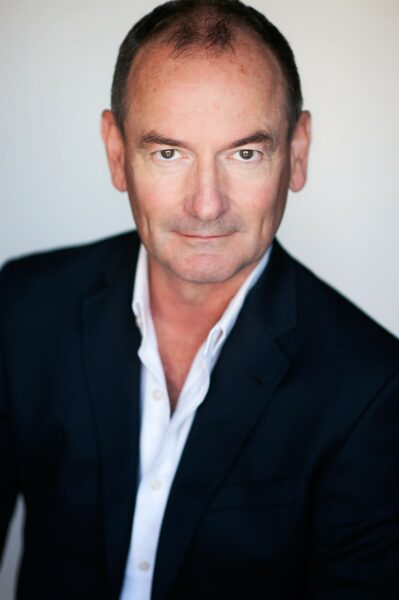 Lewis' long career began in 'Breaker Morant' and has more recently been seen in 'Janet King', 'Pine Gap', 'The Secrets She Keep's and many more. Lewis has been nominated for both his work as actor and documentary maker. Lewis helped found Belvoir Street Theatre's acclaimed Company B and recently completed filming the feature film 'Thirteen Lives', based on the Tham Luang cave rescue, directed and produced by Ron Howard.
Toni Poli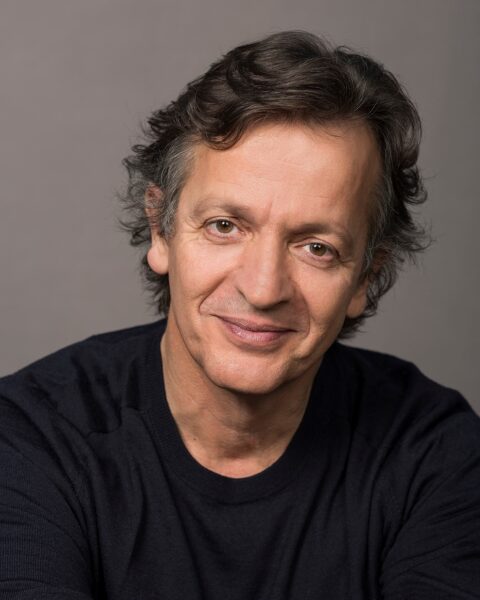 Tony is best known for his role as Frank Tizzoni in TV series 'Underbelly: A Tale of Two Cities'. Other film and television credits include 'All Saints', 'Stingers', 'Home and Away' and 'G.P'. He has worked with many theatre companies across Australia including 'A Midsummer Night's Dream' (Bell Shakespeare), 'The Club' (State Theatre Company of South Australia), 'A Little Like Drowning' (Belvoir St), and "The Kid' (Griffin Theatre Co).
---