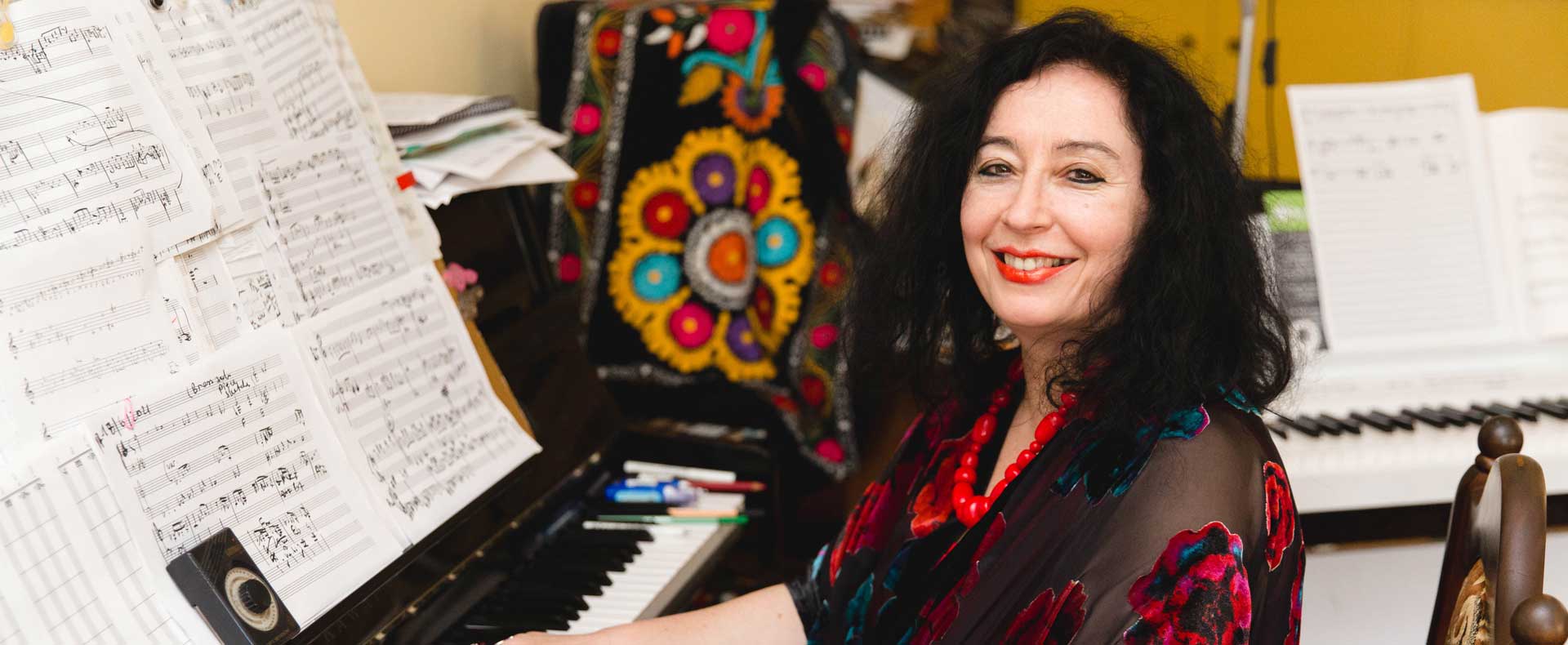 Photo
/ By Vicki Lauren
Producer
/ Cinque Artist Management
Up Close with Elena Kats-Chernin
Truly one of Australia's most renowned and beloved composers and pianists, Elena Kats-Chernin AO returns to The Joan for one concert only.
In this exclusive solo performance inspired by family and fantasy, Kats-Chernin will take you on a spell-binding journey from Paris to the Silk Road, performing classics such as the chart-topping Kismet, string quartet For Theodora, and some new, never-seen-before pieces.
With her music featuring in film, international sporting events, dance projects, symphony orchestras and television across Australia and around the world, do not miss this unique opportunity to get up close and be inspired by the musical marvel that is Elena Kats-Chernin.
Friday 4 August 2023 at 7pm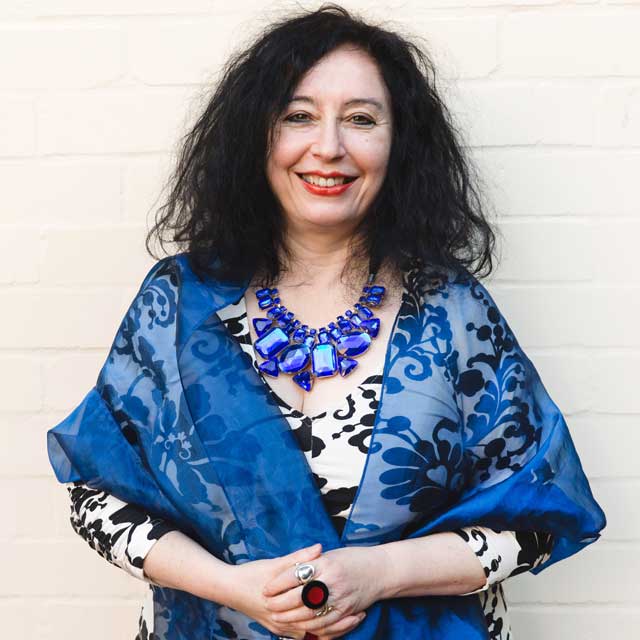 As one of Australia's foremost contemporary composers, Elena Kats-Chernin's vibrant and distinctive music across all genres has reached millions worldwide, featuring at the 2000 Sydney Olympic Games, 2003 Rugby World Cup and 2018 Commonwealth Games. Born in Tashkent, Uzbekistan, she has received numerous prizes including Helpmann, Limelight, Sounds Australian and Sydney Theatre Awards, the Sidney Myer Performing Arts Award and the 2022 Australian Women in Music Award for 'Artistic Excellence'.
Kats-Chernin has written for ballet, opera and theatre, and is performed by all major orchestras in Australia, Australian Chamber Orchestra, Brandenburg Orchestra and Australian World Orchestra; London Philharmonic Orchestra, Komische Oper Berlin, Deutsches Kammerorchester Berlin, City of London Sinfonia, BBC Orchestra, and in festivals across the USA, Europe, and throughout Australia. She has collaborated with well-known artists such as Shobana Jeyasingh, Didy Veldman, Mahan Esfahani, Avi Avital, Richard Tognetti, Michael Collins, Axel Ranisch, Igor Bauersima, Tamara-Anna Cislowska, Simone Young, Marin Alsop, David Porcelijn, and many more.
Her opera, WHITELEY, for Opera Australia, was nominated in the 2020 International Opera Awards for 'Best new opera'; Eliza Aria from ballet Wild Swans (choreographer Meryl Tankard) was made famous by British bank Lloyds TSB; Russian Rag in award-winning claymation film Mary and Max. Kats-Chernin also composed the music for the first ever Australian episodic opera for television, The Divorce, watched by over a million viewers on ABC TV. Recent world premieres include new works commissioned for the Sydney Symphony Orchestra, West Australian Symphony Orchestra, the Australian Chamber Orchestra, and more, including new music for film, string ensembles, and a fourth piano concerto.
2023 heralds notable world premieres of Kats-Chernin's first violin concerto, commissioned for violinist Emily Sun by the Adelaide Symphony Orchestra; a double concerto for Melbourne Symphony Orchestra, 'KAIROS' featuring dancers and Kats-Chernin performing live at the piano, presented by FORM Dance Project for Sydney Festival, choreographed by Meryl Tankard with visuals by Regis Lansac; and opera premieres in Zurich, and for Komische Oper Berlin.
Kats-Chernin's music is recorded by Deutsche Grammophon and ABC Classics, which released a 10-disc collection featuring several large-scale works from the past 25 years, and features extensively in CD, DVD and online formats.
Elena Kats-Chernin's music is published exclusively by Boosey & Hawkes.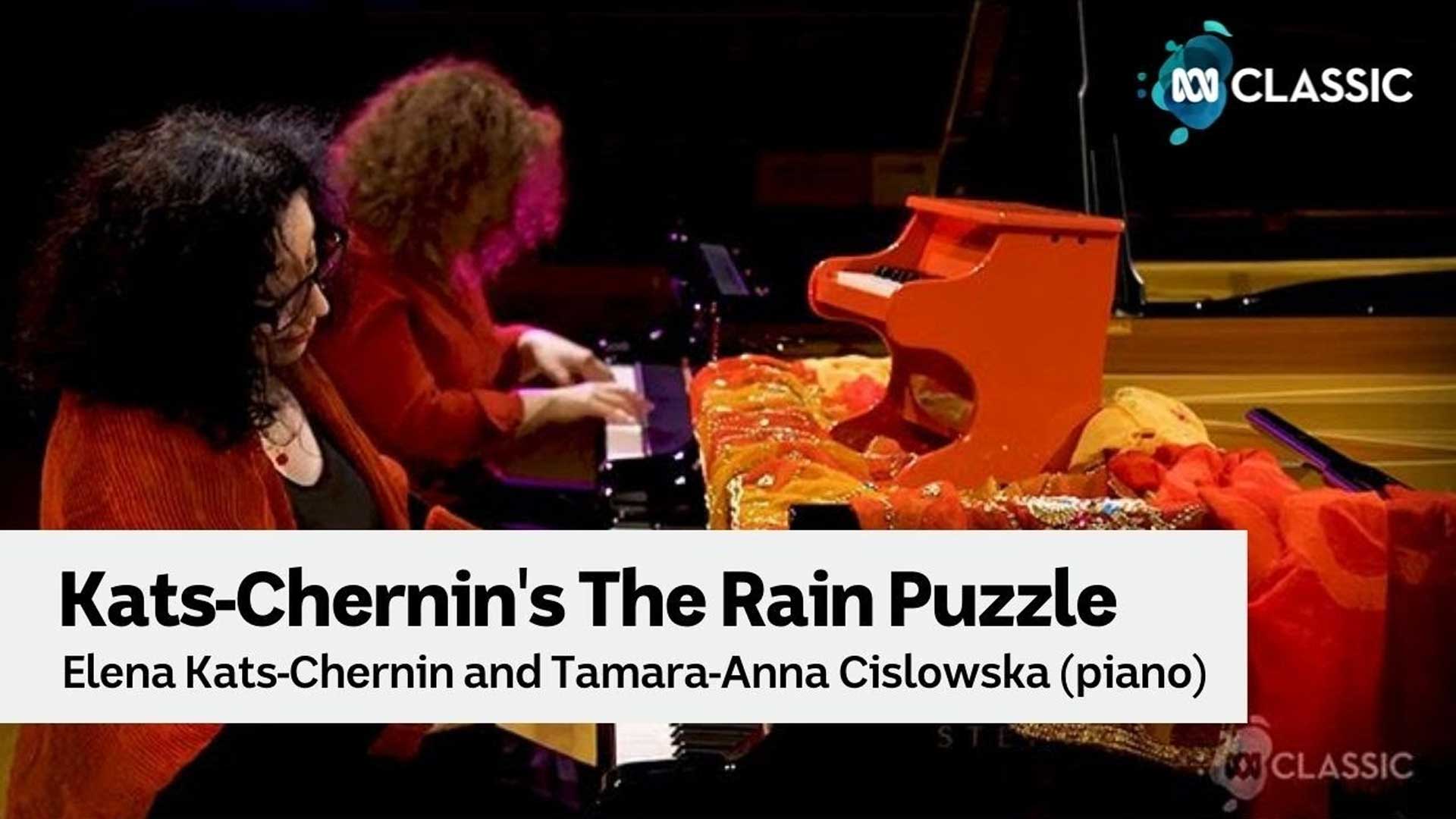 Play