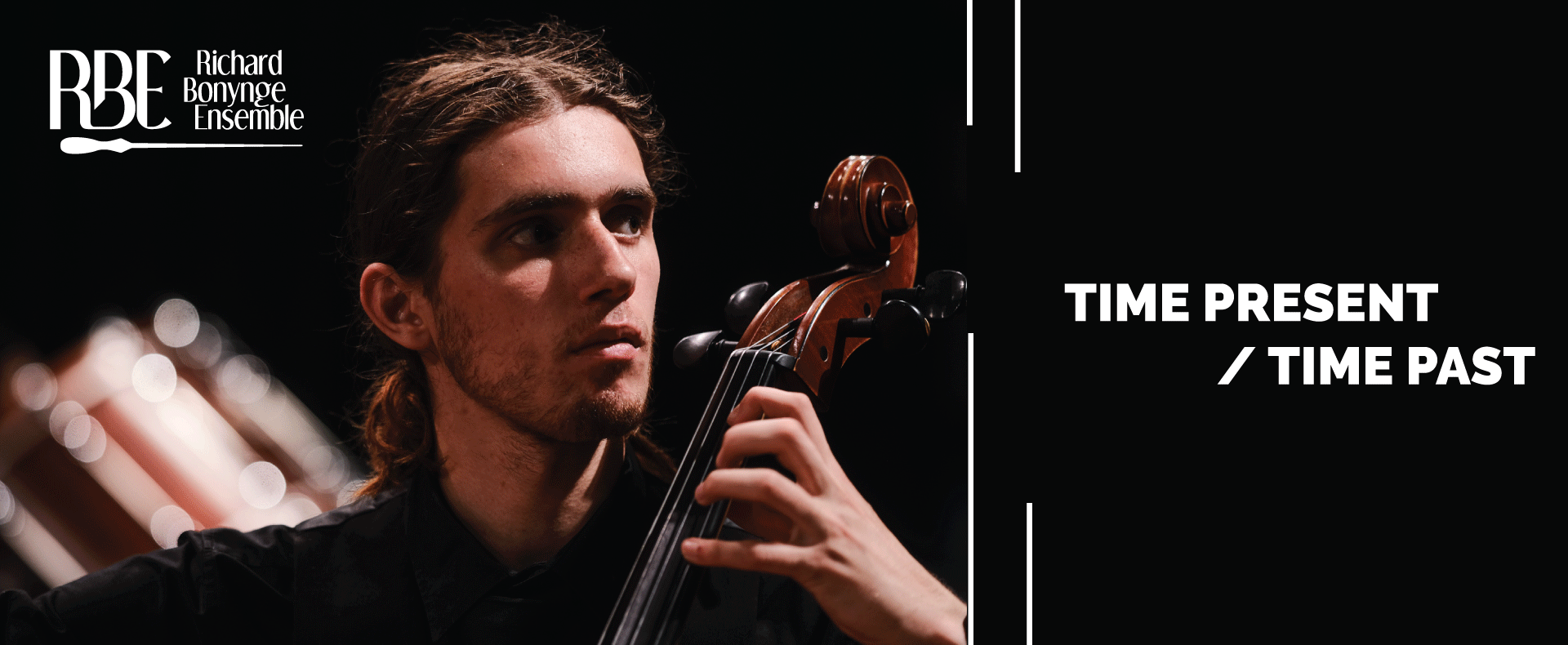 Time Present/ Time Past
Experience robust exuberance paired with gentle lyricism performed by the Richard Bonynge Ensemble and guest performer David Rowden (Omega Ensemble).
Schumann wrote some of his greatest chamber works between 1841 and 1843, including the Piano Quintet in E-flat major. Written in an astonishing five-day period, the Quintet displays both the heroic and the lyric impulses in his music, boldness contrasting with songful tenderness and march themes with lyricism. It is considered to be one of his finest and most influential compositions, revolutionising how the piano quintet was characterised and performed.
Composer and proud Yuin woman, Brenda Gifford's culture is the basis of her music and arts practice. Previously commissioned by Sydney Symphony Orchestra, Canberra International Music Festival and Four Winds Festival, Brenda was also recently First Nations Resident Composer with Ensemble Offspring and nominated for an ARIA Award for her children's album Music for the Dreaming.
The score of Graeme Koehne's Time is a River is prefaced with a dedication note: In memory of my mother. Full of aching nostalgia, cascades of passion and calm mystical lyricism, the quintet is a meditation on the flow of time that bears all in its path.
Timothy Ford is a young Western Sydney based composer. His principal interest is in film music and has career goals to compose orchestral soundtracks for blockbuster movies and television. His musical background is in Classical guitar, which he studied from age 6.  Originally from the UK, Tim moved to Sydney in 2017 after finishing college, and is currently studying Composition at the Australian Institute of Music.
FULL PROGRAM
Robert SCHUMANN Piano Quintet in E-flat major, Op.44
Brenda GIFFORD World Premiere*
Graeme KOEHNE Time is a River
Timothy FORD World Premiere**
---
* Commissioned by Omega Ensemble and Penrith Performing & Visual Arts with the support of Richard Cobden.
** Commissioned by Penrith Performing & Visual Arts.
Cast & Creatives
Richard Bonynge Ensemble
David Rowden (Guest Performer) / Clarinet & Artistic Director | Omega Ensemble
Saturday 19 August 2023 at 6:30pm
Richard Bonynge Ensemble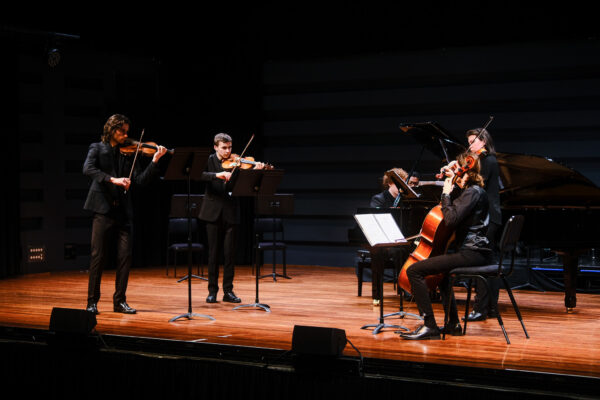 Established in 2021, Richard Bonynge Ensemble aims to enrich the community through music. The Ensemble performs a wide variety of repertoire, from well-known pieces, long forgotten pieces that deserve revival as well as new works from local emerging composers. 
Comprising of some of the finest young talents in Penrith, including from the Penrith Conservatorium and Penrith Youth Orchestra, the Ensemble gives serious and skilled early career musicians the opportunity to work with industry professionals through workshops and mentoring sessions, as well as to collaborate with professional chamber ensembles to develop their performance and musicianship skills.
Photo by Eddy Summers.
David Rowden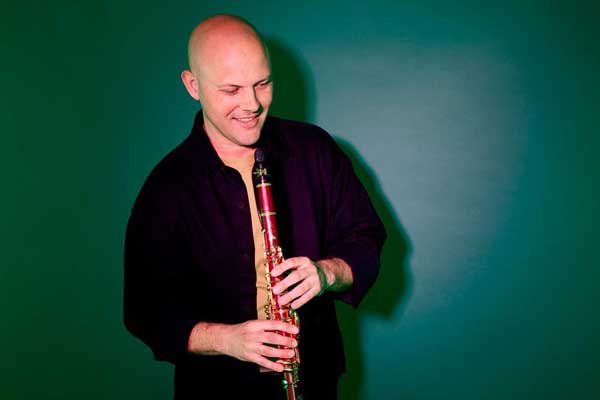 David Rowden is an internationally recognised professional clarinetist based in Sydney. With a career spanning twenty years, David has performed in the UK, France, Italy, Germany, Japan, South Korea, China, the USA, Australia, and New Zealand. David's playing has attracted excellent reviews from the press: his performances have been described as displaying "superb technique and artistry" (Limelight Magazine, 2018), and as being "expressive, accurate and nuanced" (International Clarinet Association, 2016).
After studying at the Royal Academy of Music in London (2001-2005), David founded the Omega Ensemble, a leading Australian chamber music organisation that presents classical music for a contemporary Australia. David is currently artistic director of the organisation and over the past eighteen years has initiated the commissioning and performance of over sixty new works for the Ensemble by composers including: Nico Muhly, Christopher Cerrone, Caroline Shaw, Gabriel Prokofiev, Ross Edwards AM, Elena Kats-Chernin AM, Lou Bennett AM and Carl Vine AO.
In 2016, David was awarded an Associate of the Royal Academy of Music (ARAM) for his significant contribution to the music profession.
David's career has included performing solo, chamber and orchestral repertoire in prestigious venues and festivals worldwide including the Sydney Opera House, City Recital Hall (Sydney), Castlemaine Festival (Victoria), Newcastle Art Gallery, the Melbourne Recital Centre as well as at Juilliard School of Music (New York), the Royal Albert Hall (London) and the Beijing Central Conservatory (China). David's performances are featured regularly on ABC Classic radio station broadcast nationally.
In 2001, David was offered scholarships to study at the Royal Academy of Music, the Guildhall and the Royal College of Music. On completion of his degree at the Royal Academy of Music, David won the coveted Geoffrey Hawkes Prize for Clarinet Performance in 2004. David has studied with world-leading clarinet soloists and awarded scholarships to attend summer schools at the Longy School of Music, (Boston), Accademia Musicale Chigiana (Siena), Academie de Villecroze (France) and Pacific Music Festival (Japan).
David's career as a solo performer and chamber artist has included collaborations with artists including William Barton (didgeridoo/composer) Emma Matthews (soprano), Paul Meyer (conductor/clarinet),
Recordings of David's performances have included his debut album, Mozart – Munro – Palmer which was a collaboration with ABC Classic released internationally through Universal Music Australia. His second album with ABC Classic was recorded and released in 2019, Unexpected News, which was a collaboration with Internationally-renowned composer Nico Muhly and Omega Ensemble. In September 2020, David gave the Digital World Premiere of Gordon Kerry's Clarinet Quintet on stage at the Sydney Opera House, broadcast live to a global audience.
Photo by Keith Saunders.