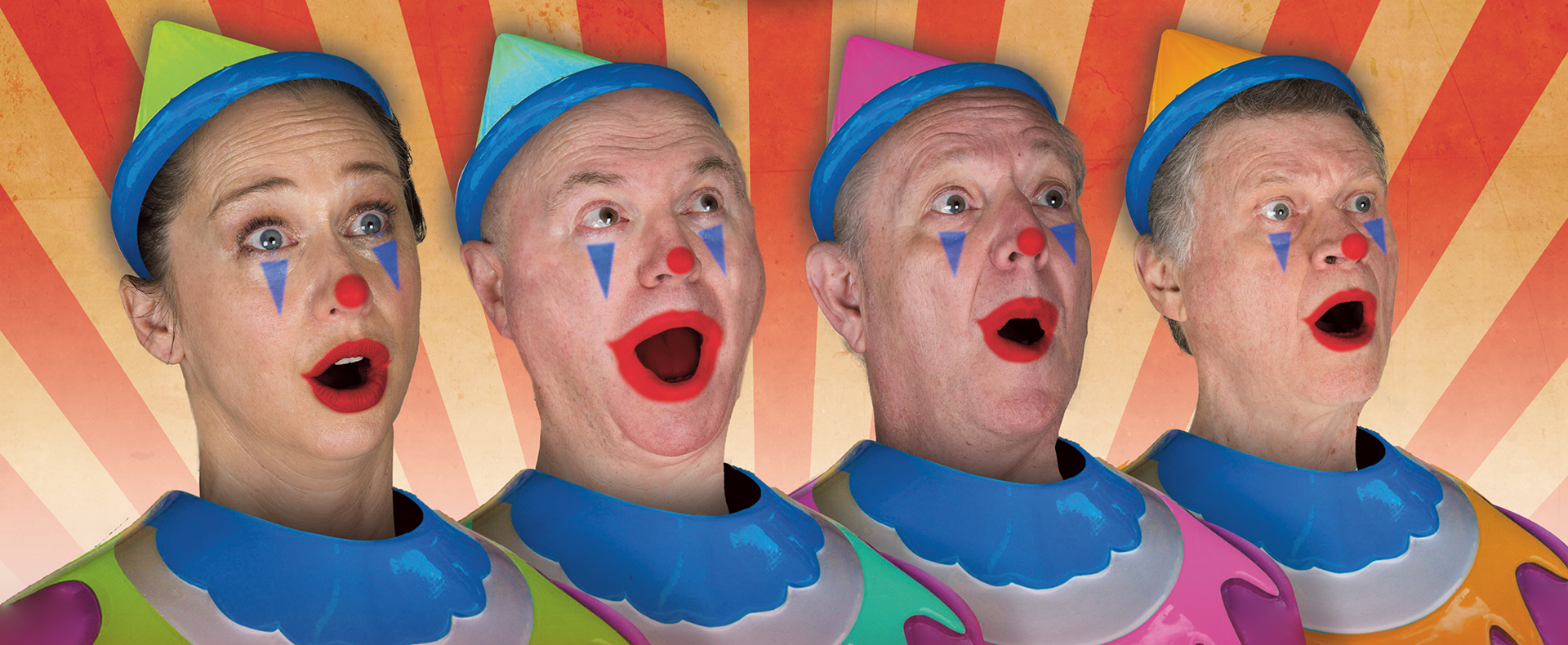 Photo
/ Ashley de Prazer
Producer
/ Soft Tread
The Wharf Revue: Looking for Albanese
Created and written by Jonathan Biggins, Drew Forsythe and Phillip Scott
It's a new dawn, a new day, and a new captain at the helm of the ship of state. And what a state we're in!
Inflation, rising interest rates, conflict in Ukraine, climate disaster, culture wars, COVID 19-20-21-22-23, and a looming World War Three… Could things get any worse? Absolutely! Neighbours has finished!
But there is a light on the horizon: The Wharf Revue is back! Inspired by the new national spirit of optimism that lasted for a week, the team are as keen as mustard to once again tackle the big-picture issues.
---
Audience Information: May contain strong language and adult themes
Duration: 1 hour 35 minutes (No interval)
Important Notice – Please read before booking your tickets: As you may know, our Q Theatre has been undergoing renovation to renew the seats in the venue and we are excited about this makeover. However, due to unforeseen circumstances, there has been a delay in the delivery of our new seats and unfortunately, they will not arrive in time for The Wharf Revue: Looking for Albanese which plays at The Joan from 9 to 11 March. As an interim measure, we have temporarily installed chairs in the theatre so that you can still enjoy the performance comfortably and at ease. Please note that extra precaution should be taken when locating your seat on the day of the performance as the seating bays are moveable. Our lovely front of house staff will be on site to assist with this process.
Cast & Creatives
Writers / Jonathan Biggins, Drew Forsythe & Phillip Scott
Co-directors / Jonathan Biggins & Drew Forsythe
Musical Director / Phillip Scott
Lighting Designer / Matt Cox
Video Designer / Todd Decker
Sound and Video Systems Designer / Cameron Smith
Costume Designers / Hazel and Scott Fisher
Sharper and wittier than ever.
The Australian
The Prices and How to Save
Don't miss out on our Early Bird Discount of 10% if you buy before 1 January 2023. 
See more and save! In 2023, we are offering a pick-and-mix package discount of between 10 and 20% depending on how many shows you select.
3 shows – 10% off all tickets
5 shows – 15% of all tickets
8 shows and more – 20% of all tickets
---