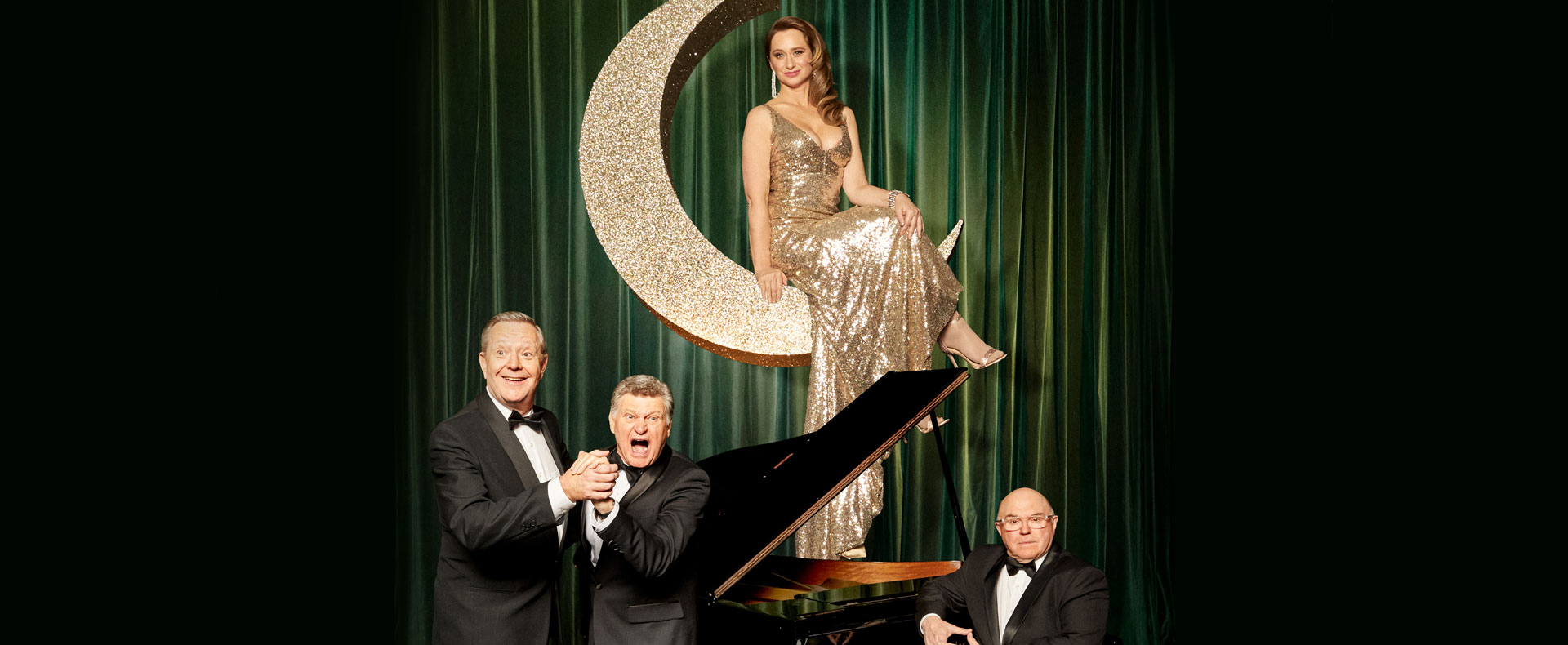 Producer
/ A SYDNEY THEATRE COMPANY PRODUCTION
THE WHARF REVUE 2020: GOOD NIGHT AND GOOD LUCK
IMPORTANT UPDATE: Cancellation of The Wharf Revue 2020: Good Night and Good Luck from 13 - 15 August 2020
Following the current rules and guidelines from the Australian Government restricting the manner in which entertainment venues are permitted to open and operate, all activities at The Joan including performances, events, exhibitions, workshops, lessons and other tuition at the venue are suspended until further notice.
Hence, The Wharf Revue 2020: Good Night and Good Luck from 13 – 15 August 2020 is cancelled. We will offer 3 options for your ticket: to process a refund (which in most cases will be automatically credited to purchasers), you can donate your refund or you can opt to hold your refund in credit for 12 months. We will be sending an email to all ticket holders so you can inform us your preferred option. Please bear with us as we work through our lists.
After 20 years the comedy institution bids farewell.
Don't miss out on this one last hurrah as the indefatigable trio of Jonathan Biggins, Drew Forsythe and Phillip Scott reunite with dazzling accomplice Mandy Bishop for one final victory lap of The Wharf Revue.
It's good night and good luck to the comedy juggernaut that's been keeping the bastards honest since 2000.
The bad news is that the planet is on fire and our world leaders are barely qualified to run a chook raffle. And the good? The Wharf Revue has fake news, fake hair and real laughs in abundance. No one is safe and no topic too taboo in this night of sketches, songs and side-splitting satire. You'll laugh! You'll cry! You'll want to move to New Zealand!
POST-SHOW Q & A
Join the cast after the performance on Friday 14 August 7.30pm for deeper insights into the production.
Cast & Creatives
Jonathan Biggins, Drew Forsythe and Phillip Scott / BY
Jonathan Biggins and Drew Forsythe / CO-DIRECTED BY
Phillip Scott / MUSICAL DIRECTOR
Charles Davis / DESIGNER
Matt Cox / LIGHTING DESIGNER
David Bergman / VIDEO & SOUND DESIGNER
Jonathan Biggins, Mandy Bishop, Drew Forsythe and Phillip Scott / WITH
"Its best material is so hysterical that twice I was brought to teats - an activity usually reserved for funerals, Puccini and hitting my thumb with a hammer."
Sydney Morning Herald
SUBSCRIBE & SAVE!
Subscribe to a year of creative experiences.
Eight pack – save 15% (and get a free Penrith Arts Lover membership) |
Six pack – save 12% | Four pack – save 10%
Learn More