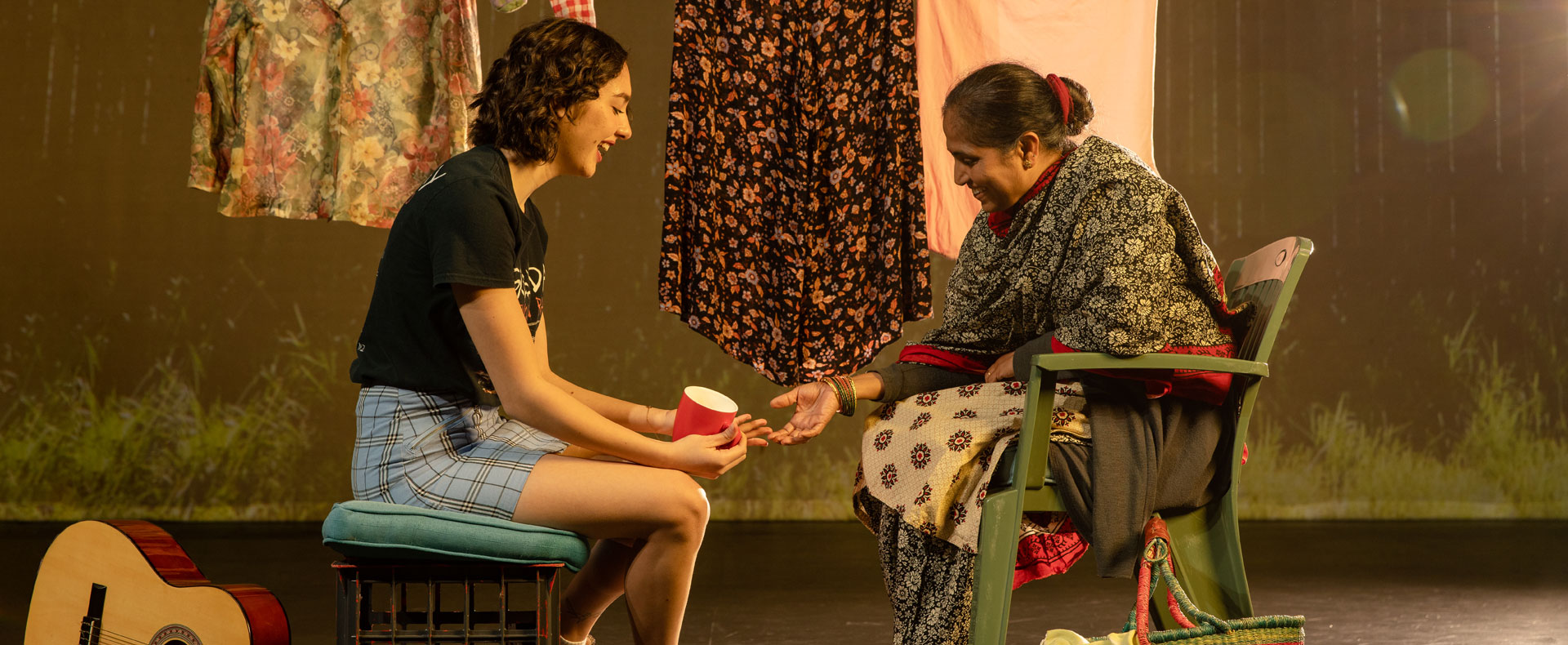 Photo
/ By Maja Baska. Talent: Veena Sudarshan and Natasha Tatarinoff
Producer
/ Q Theatre
The Village
By Tasnim Hossain.
Directed by Bali Padda.
Taylah is lost. Her family fractured, she is living with her grandmother and determinedly trying to find her way. However, an unlikely friendship with her neighbour Aparna, who is fighting to hold her own family together, and Aparna's grandson, Jay, might just reveal the path Taylah has been seeking.
Exploring the connections we find in unexpected places, this beautiful play from award-winning playwright Tasnim Hossain is a captivating journey of love, loss, the distance between generations, and the bonds we make when we find a way to reach through our differences.
The Village was inspired by members of Penrith City Council's Village Café. Q Theatre wishes to thank the people of Kingswood, without whom this work would not exist.
---
Audience Information
Suitable for ages 15+. This production contains mild coarse language.

Duration: 90 minutes (No interval)
Cast & Creatives
Tasnim Hossain / Playwright
Bali Padda / Director
Sophie Jones / Stage Manager
Christine Pan / Musical Director, Sound Designer and Composer
Soham Apte / Set and Costume Designer
Tim Hope / Lighting Designer
Divinia Jean / Original Music
Wendy Strehlow / Christine
Kumud Merani / Aparna
Olivia Bourne / Taylah
Darren Kumar / Jay
Thursday 21 September 2023 at 7:30pm (Preview)
Friday 22 September 2023 at 7:30pm (Opening Night)
Saturday 23 September 2023 at 2pm & 7:30pm
Meet the Cast and Creatives
Tasnim Hossain - Playwright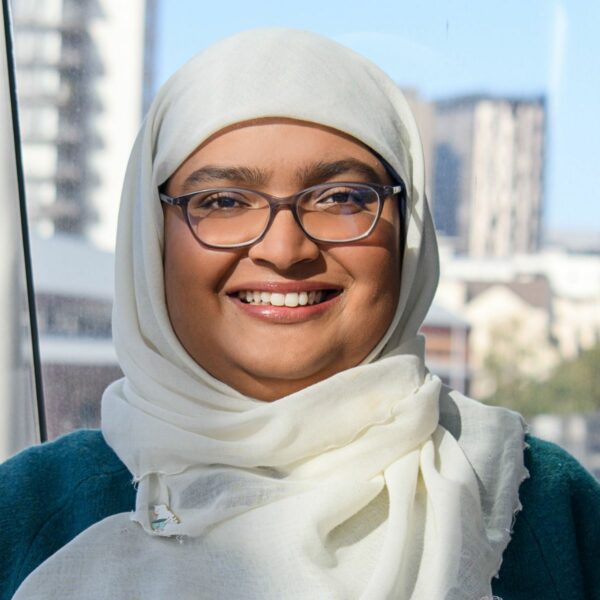 Tasnim Hossain is a playwright, director, dramaturg and the current Resident Director at Melbourne Theatre Company.
She was shortlisted for the 2022 Griffin Award for her script Bombay Takeaway and was a co-recipient of the Create NSW-Hayes Theatre NSW Musical Theatre Fellowship.
Tasnim has written monologues for Critical Stages/Paines Plough, Playwriting Australia, and ABC Radio National Fictions, and has toured solo works around Australia. She has also written work for young people through ATYP, Canberra Youth Theatre and Shopfront.
Tasnim won the 2022 Sydney Theatre Award for Best Direction of an Independent Production for Yellow Face (Dinosaurus Productions/KXT). In addition to that, she directed I Wanna Be Yours, Bloom and Bernhardt/Hamlet for Melbourne Theatre Company.
She was a creator, writer, and actor for Carpark Clubbing (ABC iView), which won Best in Writing at Stareable Fest and Best Ensemble at Die Seriale.
Tasnim has been an Artistic Associate at NIDA, a Sydney Theatre Company – CAAP Directors' Initiative participant, Griffin Theatre Company Studio Artist, Melbourne Theatre Company Women in Theatre mentee, and Australian Theatre for Young People (ATYP) Resident Playwright.
She won the Women's Agenda 2022 Emerging Leader in Arts and Entertainment Award. Tasnim is currently part of Theatre Network Australia's Leadershift program and has been an Australia Council for the Arts Future Leader.
Photo by: Sarah Walker.
Bali Padda - Director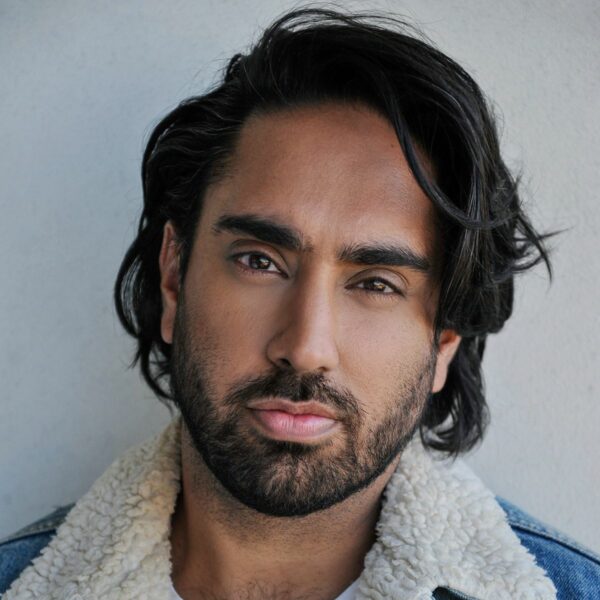 Bali Padda is a multidisciplinary director, actor, producer, developer/dramaturg and screen executive across both stage and screen.
His directing credits include Guards at the Taj (Riverside's National Theatre of Parramatta) and Sunderella (Sydney WorldPride 2023 and Mardi Gras 2017).
Bali's producing credits include Sex Magick and Lighten Up (Griffin Theatre Company), In the Space Between and Sunderella (Mardi Gras), A Toast to Equity (MEAA: Equity 75), Hats Off! (Oz Showbiz Cares/Equity Fights AIDS) and Minority Box (Pearly Productions – online).
Bali also works creatively with screen funding agencies as a story developer and development assessor, as well as in the theatre sector in creative development and dramaturgy.
Outside of creative arts work, he has a track record in strategy, leadership and development of the screen and arts sectors through roles at Screen Australia, Create NSW and founding Chair of the Equity Diversity Committee.
Photo by: Johnny Diaz.
Sophie Jones - Stage Manager
Sophie Jones is a Sydney-based theatre practitioner who is passionate about musical theatre, opera, dance, and plays which push the visual boundary. She is particularly interested in working collaboratively to tell engaging stories that immerse, entertain, move, and challenge both audiences and artists.
Sophie is a graduate of the Bachelor of Fine Arts (Technical Theatre and Stage Management) course at the National Institute of Dramatic Art (NIDA).
Her industry management credits include Assistant Stage Manager on The Weekend (Belvoir St Theatre), Assistant Stage Manager on Suddenly Last Summer (Ensemble Theatre), Stage Manager on Nice Work If You Can Get It (Michelle Guthrie Presents in association with Hayes Theatre Co), Stage Manager on The Marriage Agency (kwento in partnership with bAKEHOUSE), Stage Manager on Ate Lovia (kwento x Red Line Productions), Stage Management Secondment on Lizzie (Hayes Theatre Co), and Stage Management Secondment on Home, I'm Darling (Sydney Theatre Company).
Her industry technical credits include Surtitles Operator on Miss Peony (Belvoir St Theatre), Lighting Technician on the Opera Australia 2022 Sydney Winter Season, and Technical Event Assistant at Phoenix Central Park.
Photo by: Laura Cameron Photography.
Christine Pan - Musical Director, Sound Designer and Composer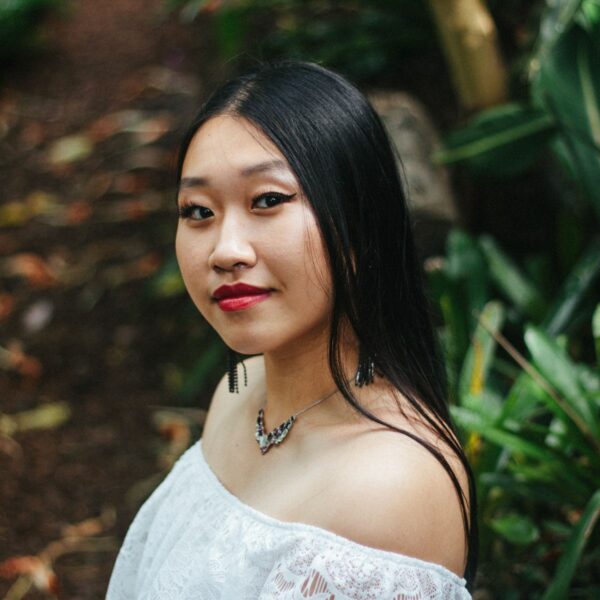 Christine Pan (she/they) is a Sydney-based artist known for her versatility in style and malleability in form. Her practice is led by her passion for powerful storytelling through music and spans into various areas of gaming, science, healthcare, film and theatre. 
Christine's compositions have been featured by Goldner Quartet, Orchestra Victoria, Ensemble Offspring, Vivid Sydney, Musica Viva and ABC Classic and has published works in Europe and USA. She also worked as a composer for Liverpool Hospital palliative care patients and staff. 
Christine won the Best Sound Design and Composition of an Independent Theatre Production at the Sydney Theatre Awards for Moon Rabbit Rising.
Her recent collaborations include sound designing for Forgetting Tim Minchin at Belvoir St Theatre and Metropolis at the Hayes Theatre. She composed complete original scores for Dumb Kids and Rhomboid at KXT. 
Christine Pan leads her own piano quintet and frequently performs at international gaming conventions interstate.
She is a represented artist with the Australian Music Centre. 
Photo by: Esther Maria Photography.
Soham Apte - Set and Costume Designer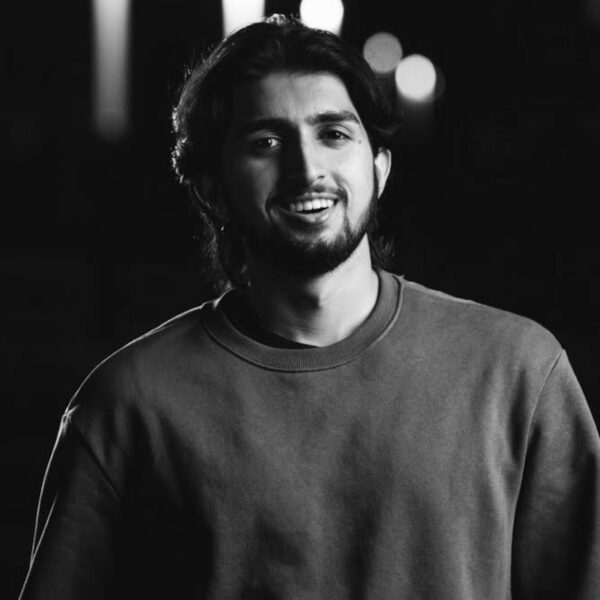 Soham Apte (he/him) is a multi-disciplinary artist and designer creating work on unceded Gadigal land.
He is a graduate of NIDA, where he studied Design for Performance (BFA, 2022). Soham is passionate about designing films, music videos, and theatre.
Most recently, he had the pleasure of designing for Consent by Nina Raine at the Seymour Centre (directed by Craig Baldwin) as well as Porpoise Pool by Jojo Zhou at Belvoir Street Theatre (directed by Eve Beck).
Soham has been working professionally designing for theatre and film since 2022, and is excited for what's to come.
Tim Hope - Lighting Designer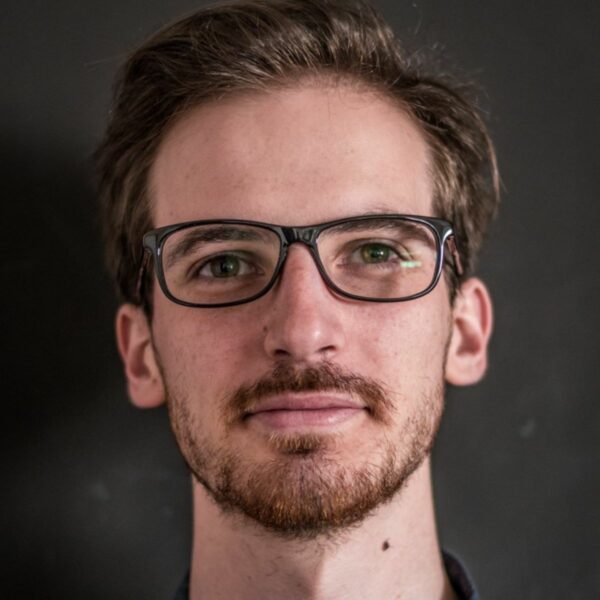 Tim Hope is a Sydney-based theatre and film maker. In addition to lighting and Audio Visual design, Tim has worked as an actor, director and cinematographer.
His credits as Lighting Designer include Ladies in Black (directed by Aaron Farley), Clambake (choreographed by Natasha Sturgis), Twelfth Night (directed Alex Kendall Robson).
Tim was an Audio Visual Designer for Symphony at the Domain: The Sound of Kubrick (Sydney Festival) and A Man With Five Children (directed by Anthony Skuse).
Divinia Jean - Original Music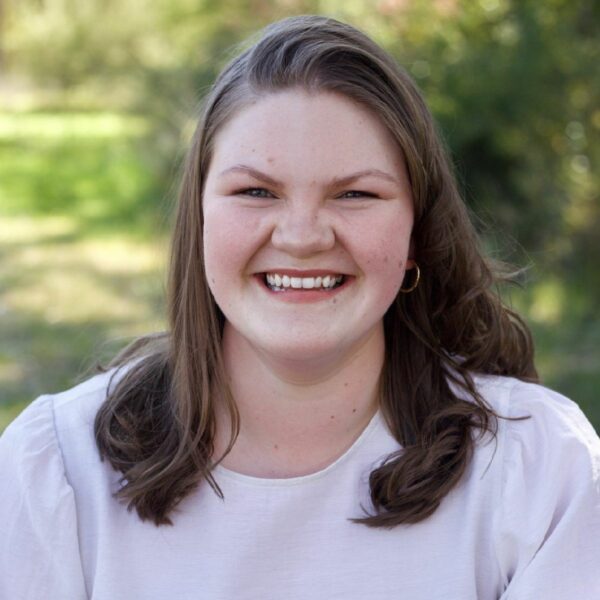 Divinia Jean is a musician and Penrith local who has been writing and performing for nearly a decade. She is thrilled to be dipping her toes into writing music for the stage, and is especially proud of contributing to a story that is a love letter to her community. 
Divinia's original songs have been showcased on stages across the state; including the main stage of the Tamworth Country Music Festival, at local events such as the recent Penrith Real Festival, and while supporting for music legends Dragon. 
She hopes to continue stepping out of her comfort zone and exploring the world of theatre music. In the meantime, she is in the process of recording her first album. 
Divinia's cat, Kenny, is relieved for this one song to no longer be playing over and over again. 
Photo by: Danielle Roorda.
Wendy Strehlow - Christine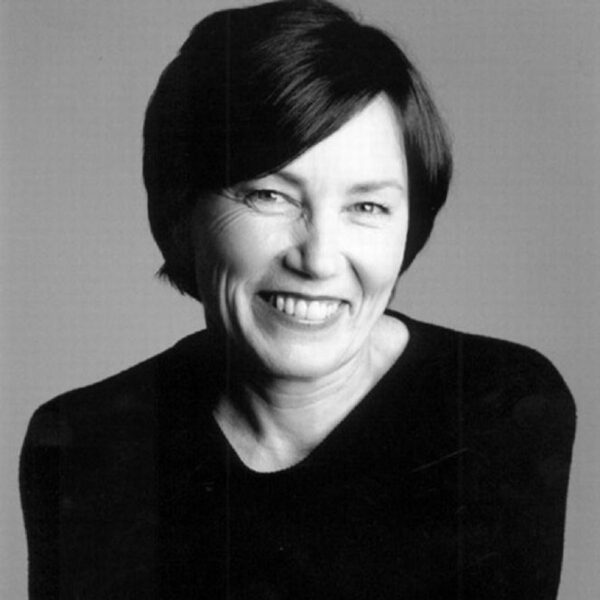 Wendy Strehlow is a graduate from NIDA. Her theatre credits include The Merchant of Venice, Richard the Third, The Wars of the Roses, Cyrano de Bergerac, Love's Labour's Lost, The Importance of Being Earnest, The Crucible,  A Midsummer Night's Dream (Sport for Jove); Machinal, Travesties (Sydney Theatre Company); Henry IV, Taming of the Shrew (Bell Shakespeare); Clyborne Park, Broken Glass, The Norman Conquests (Ensemble Theatre); Hysteria ( Darlinghurst Theatre Company); Bang (B Sharp); and I Want to Sleep with Tom Stoppard (Tamarama Rock Surfers).
Her television credits include A Country Practice (for which she won a Logie for Best Supporting Actress), McLeod's Daughters, All Saints, Blue Heelers, Halifax f.p., The Saddle Club, Home and Away and the SBS series On the Ropes.
Wendy's film credits include Dalkeith, Dead End, Act of Necessity, Hoodwink, The Snip and Wonder Down Under.
Photo by: Brett Boardman.
Kumud Merani - Aparna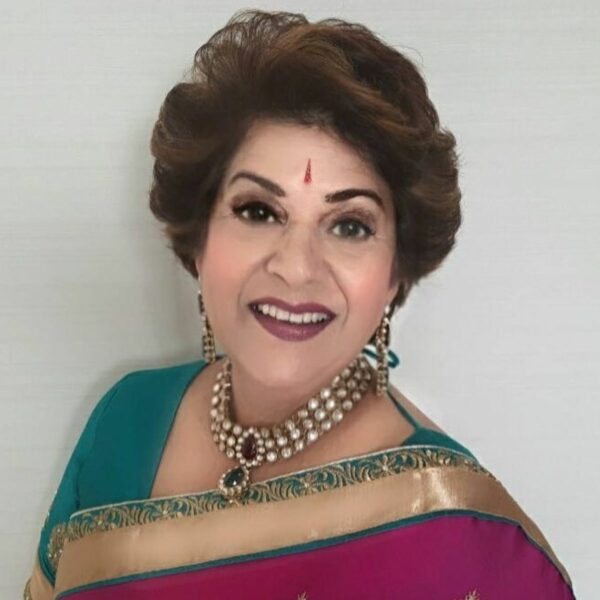 Kumud Merani is best known for her impressive portrayal of Manju in the TV series Five Bedrooms, which was nominated for the Logies this year (2023). She also played a character role in the film UnIndian and the main role in a short film Spice Sisters.
She has produced, written, and acted in several highly successful community stage plays in Sydney. A very famous one was The Nautch Girls, which she wrote, produced, and acted in.
Kumud is a multiple award-winning journalist and radio producer considered the golden voice of the Indian community in Australia for the last 35 years. Among the many awards for her radio documentaries, she has three Premier of NSW Awards and some International Awards to her credit.
She was trained for TV in Mumbai as one of the very first TV presenters and has also received training from BBC London.
Kumud is the first lady of Indian origin to be appointed as Australia Day Ambassador, within the last nine years.
Olivia Bourne - Taylah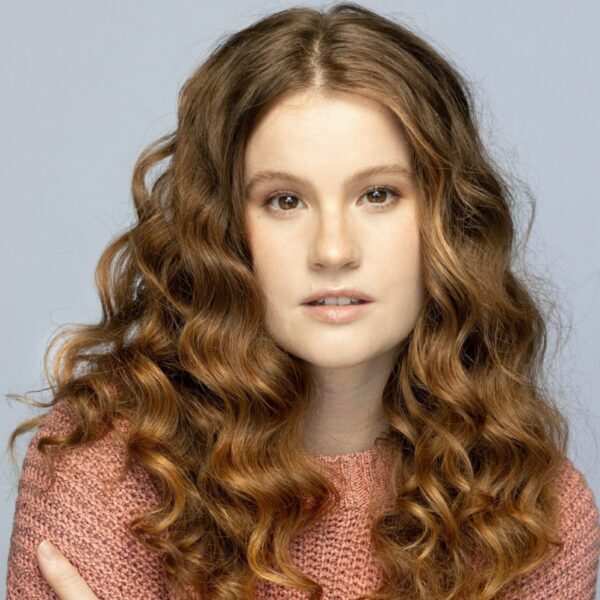 Olivia Bourne hails from the beaches of Queensland's Gold Coast and is a young, up-and-coming actress with a passion for good stories.  
Before being accepted into NIDA in 2019, Olivia received an Associate Diploma of Speech and Drama from Trinity College London. She received the highest result in Australia and Queensland respectively. As well as being selected to sing the National Anthem at all Queensland AFL Finals in 2018. 
Since graduating from NIDA in 2021, Olivia has begun expanding her skills into different production roles across scripted and unscripted content.   
Olivia is particularly excited to be working with the many talented individuals on The Village and would like to thank her agent, Rob, for his continuous support. 
Photo by:  Laura Cameron Photography.
Darren Kumar - Jay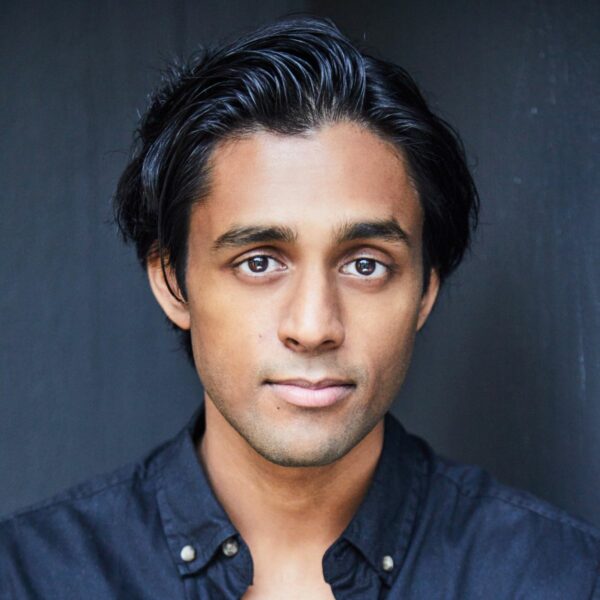 Darren Kumar was born in Sydney and raised by Fijian Indian immigrant parents, having spent half of his time growing up in the suburbs of Western Sydney and the other half on a farm in Fiji.
Darren discovered his love and passion for stories and cinema from a young age. He was stung by the acting bug during his senior high school drama classes which pushed him to pursue a career around telling stories and expressing what it means to be human.
Darren graduated from WAAPA Acting in 2021. He hopes to be the vessel that South Asians in western countries can relate to when watching stage, film and television performances
Photo by: Sally Flegg Photography.