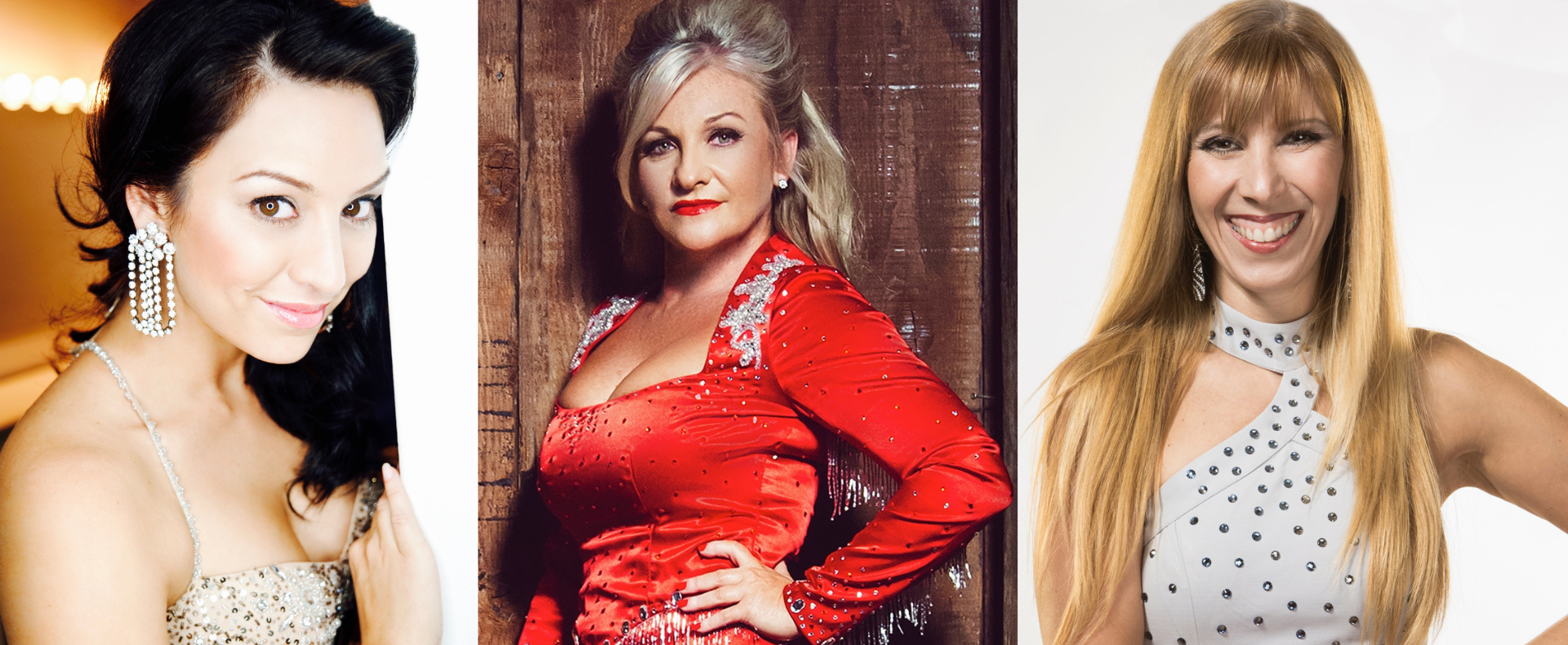 The Song Catchers
Important Update: Cancellation of The Song Catchers
Important Update: In line with NSW Health advice, the Joan Sutherland Performing Arts Centre is temporarily closed to the public until at least 11.59pm Saturday 28 August. Hence, The Song Catchers on 25 August is cancelled. All ticket holders will be contacted via email over the next week with an update and options – please keep an eye on your email inboxes. In this unprecedented situation, our Box Office is fielding a tremendous volume of requests and we are working to be as responsive as possible. We ask that you please wait for us to get in touch, and please bear with us as we work through our lists. Please stay tuned on our website and social channels for more information about the new performance date for this concert in 2022.
Starring Monique Montez, Donna Campbell, Sharon Calabro and The Greg Hooper Quartet
The Song Catchers is a tribute to iconic recording artists and household names Shirley Bassey, Dolly Parton and Karen Carpenter. Their music has transcended time having lasted decades. Multi award winning performer, Monique Montez, captures the essence of the diva Shirley Bassey with her everlasting renditions of This Is My Life, Goldfinger and many more. The popular music of Karen Carpenter of The Carpenters fame will be performed by the delightful Sharon Calabro including hits such as Kind Of Hush, We've Only Just Begun, Top Of The World among other well known songs. Taking us into the more recent decades is Donna Campbell  with the iconic music of the singer/song writer Dolly Parton and will include some of her top ten hits including Nine To Five, I Will Always Love You and more.
Cast & Creatives
Monique Montez
Donna Campbell
Sharon Calabro
The Greg Hooper Quartette