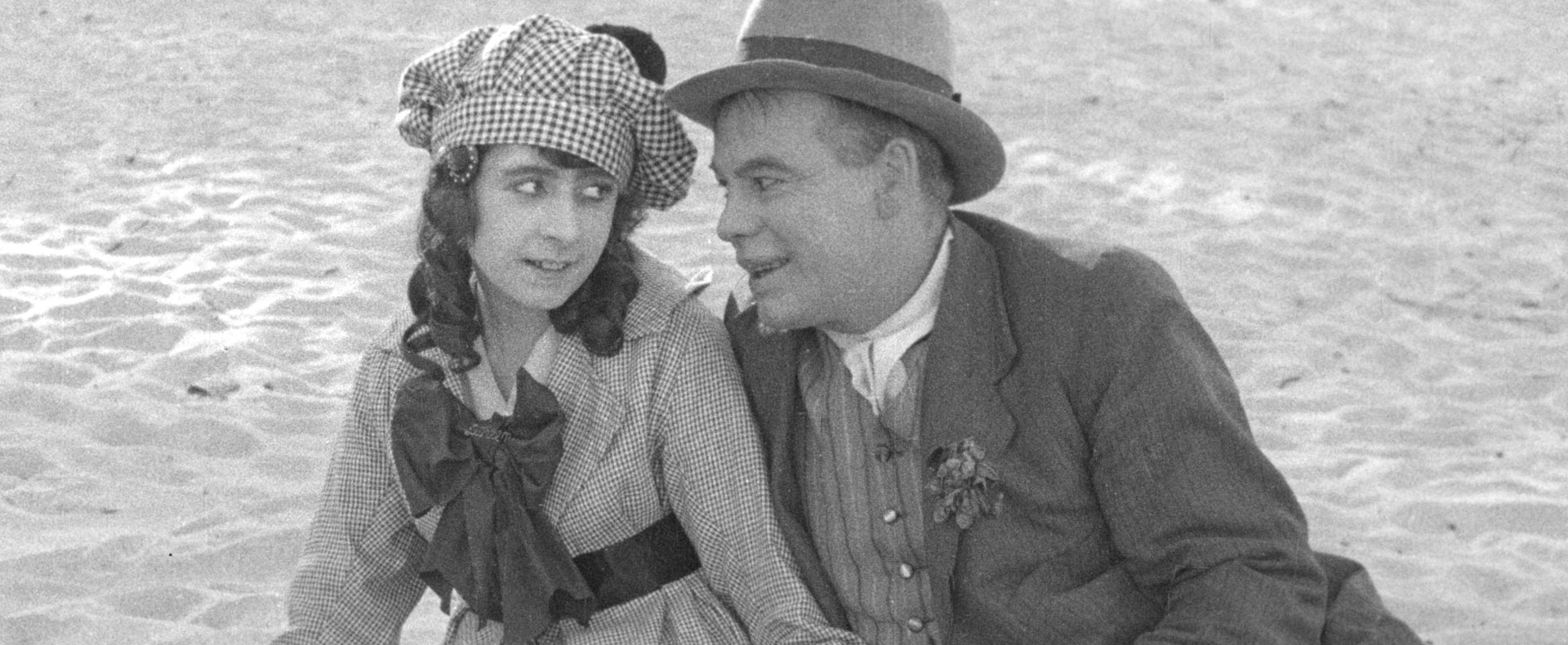 Photo
/ Copyright © 2020 NFSA
Producer
/ The Joan in partnership with National Film and Sound Archive (NFSA)
The Sentimental Bloke
Important Update: The Sentimental Bloke on 16 July will not go ahead at this time.
Important Update: In line with NSW Health advice, the Joan Sutherland Performing Arts Centre is temporarily closed to the public until at least 11.59pm Friday 16 July. Hence, The Sentimental Bloke on 16 July will not go ahead at this time. All ticket holders will be contacted via email over the next week with an update and options – please keep an eye on your email inboxes. In this unprecedented situation, our Box Office is fielding a tremendous volume of requests and we are working to be as responsive as possible. We ask that you please wait for us to get in touch, and please bear with us as we work through our lists.
With new music score composed by Ian Munro. Performed live by Ian Munro and Calvin Bowman
Join us for this rare opportunity to see the iconic, classic Australian silent film The Sentimental Bloke on the Silver Screen, as the filmmaker intended! Accompanied by a live World Premier performance of an original new score commissioned in celebration of the film's 100th Anniversary by Ian Munro, and performed on two pianos by both Ian and fellow pianist Calvin Bowman, this once-in-a-lifetime, never to be repeated cinematic event will give you a truly authentic experience of how films used to be presented.
Set in the Sydney working class suburb of Woolloomooloo and based on the best-selling verses of C.J. Dennis' 1915 book The Songs of a Sentimental Bloke, Raymond Longford's film is a ripping good yarn which humorously depicts the heart-warming tale of larrikin and Sentimental Bloke, Bill, his sweetheart Doreen and his ruffian mate Ginger Mick.
This new digital print from the National Film and Sound Archives incorporates footage found in the vaults of George Eastman House, Rochester, New York. It has now been digitally restored, including its original tinting and toning.
Please Note: Due to unforeseen circumstances the matinee of The Sentimental Bloke on Friday 16 July at 10:30am has been cancelled. However, the evening concert on Friday 16 July at 7:30pm will still be going ahead as planned
General Public: Suitable for ages 14+
We strongly recommend all staff and visitors (12 years and older) wear masks inside The Joan.
Cast & Creatives
Raymond Longford / Producer and Director
Lottie Lyell and Raymond Longford / Scriptwriters
C.J. Dennis / Author
Arthur Tauchert / Bill the Bloke
Lottie Lyell / Doreen
Gilbert Emery / Ginger Mick
William Coulter / Uncle Jim
Helen Fergus / Nurse
Margaret Reid / Doreen's Mother
Stanley Robinson / The Bloke's Friend
Harry Young / The Stror 'at Coot
Charles Keegan / Parson