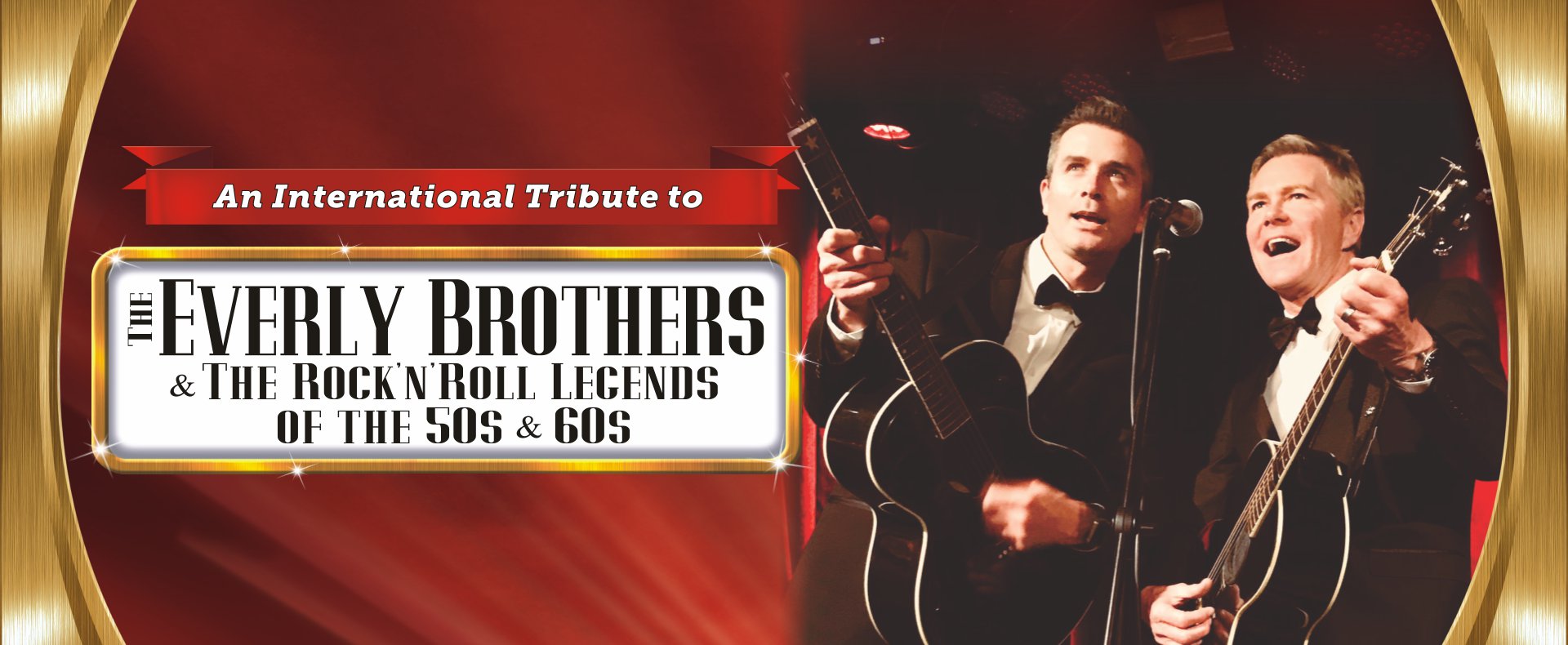 Producer
/ Ben Maiorana Entertainment
The Everly Brothers & The Rock 'n' Roll Legends of the 50s and 60s
Starring internationally renowned The Williams Brothers
For the first time in Australia, Rock 'n' Roll fans will embrace and celebrate all the classics and No 1 hits of music legends of all time.
The magical sounds of The Everly Brothers will come alive again with internationally renowned and one of Australia's most successful vocal duos, The Williams Brothers.
Supported by their own multi award-winning band, The Shy Guys, this show is a non-stop journey through the greatest songs.
The Williams Brothers are the sons of one of Australia's leading Rock 'n' Roll pioneers, Warren Williams. The boys were born to carry on the tradition of one of the greatest eras in music history.
The first half of the show recounts the story and music of brothers Don and Phil Everly, whose songs and harmony were the inspiration to some of music's most popular vocal groups including the Beatles, Simon and Garfunkel, The Beach Boys and the Hollies.
Come and hear the magical hits and soaring harmonies that made The Everly Brothers one of the world's biggest recording acts and the legends that they are with timeless songs such as Bye Bye Love, Wake Up Little Susie, All I Have To Do Is Dream, Bird Dog, Let It Be Me, (Til) I Kissed You, Cathy's Clown, Crying In The Rain and When Will I Be Loved.
In the second half of the show, The Williams Brothers present the songs of the Rock 'n' Roll legends such as Buddy Holly, Chuck Berry, Little Richard, Jerry Lee Lewis and Australia's Johnny O'Keefe, as well as the songs of The Bee Gees, The Eagles, The Beatles, The Monkees and The Hollies to name a few.
The multi award-winning Williams Brothers recapture these songs with harmony that only brothers can produce together. They breathe life back into The Everly Brothers and Rock 'n' Roll legends of the 50s & 60s.
This show will have audiences dancing in the aisles, and is not to be missed!
27 Apr 2019 8:00 pm
Sold Out