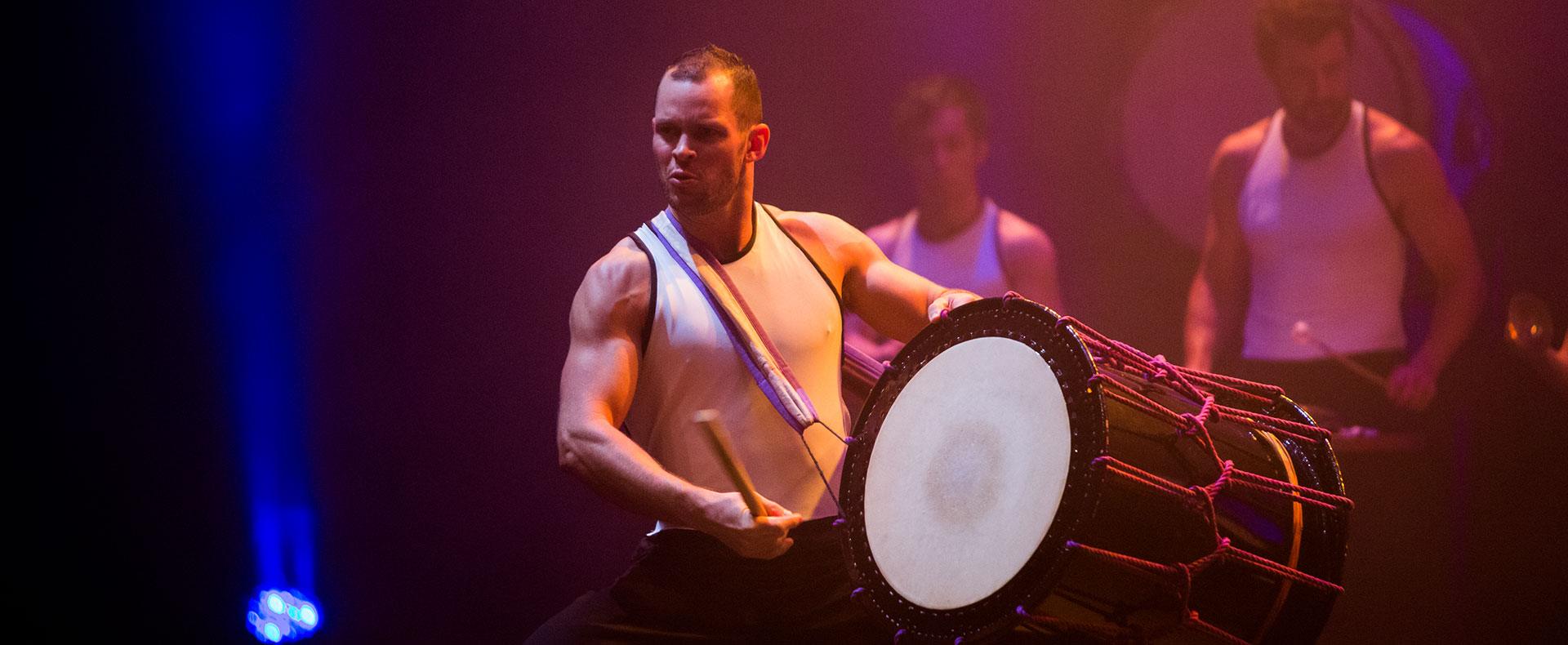 Producer
/ Taikoz & The Joan
Taikoz & The Joan's Winter Holiday Drum Workshops (Ages 3 – 7)
For young artists aged 3 to 7 years who are keen to learn how to play the fascinating, awe-inspiring taiko!
These introductory workshops will leave your young artist with a unique group experience that will energise, stimulate and excite. Prior musical training is not a requirement.
Musical games and learning short pieces of music are an important part of the Taikoz workshop experience. Key areas of learning are:
Maintaining a beat
Sequencing and pattern-making
Developing aural memory, kinaesthetic awareness and physical coordination
Working together with others
The Taikoz members and associates who lead our workshops are all highly trained performers and teachers. Since 1997, Taikoz has developed an international reputation for vibrant performances that couple explosive energy and extreme dynamism with refinement and grace.
What do I wear?
Wear casual clothing, something that you already have and feel comfortable to move in, e.g., dance tights and top, leotard and tights with skirt or shorts over the top, track pants and t-shirt/singlet top.
What do I bring?
Classes are brief an no food is to be brought into class. We recommend a water bottle of your own. Students with any allergies or other medical conditions should take appropriate precautions.
How do I enrol my young artist?
Places are limited so complete your workshop enrolment early to secure your young artist's place
16 Jul 2019 10:00 am
Sold Out
16 Jul 2019 10:45 am
Sold Out