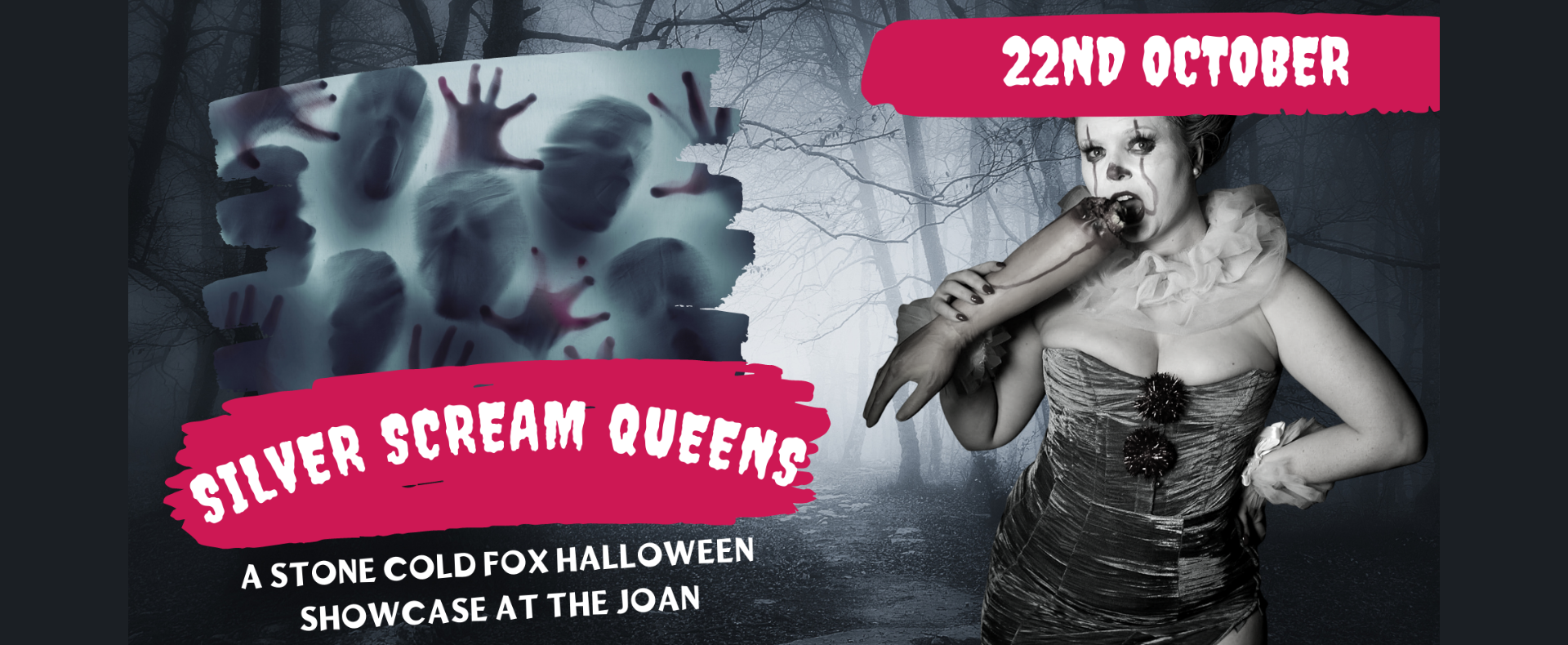 Producer
/ Stone Cold Fox Burlesque
Silver Scream Queens
A Stone Cold Fox Burlesque Halloween Showcase
SILVER SCREAM SIRENS!
Coming to the Sydney CBD and Penrith this Hallo – SCREAM! Join us for this Stone Cold Fox Burlesque Showcase that is going to scare the pants off you! (Or the performers? Wait did we get that right?)
With debut soloists popping their solo cherries and seasoned performers bringing some much loved spooky acts this is evening of BOO-lesque you won't forget!
From creepy and spooky to downright hilarious join us on a night of neo burlesque and fun!
With performances from Porcelain Doll, Siren Song, Ana Seethe, Lady Hart and introducing Forrest Green, Coffin Choke and Venus Adored including Stone Cold Fox Burlesque Troupes.
Let us take you on a spooky romp through your hidden fantasies and nightmares as we pay tribute to some of your favourite SILVER SCREAM QUEENS in this hoot of a show!
From creepy clowns to brides of famous sewn up monsters, to guy who lives in your dreams, a genderbent Jackie the Ripper, witches, zombies and more! This is a Halloween show you don't want to miss! Get your tickets now!
Audience Information
Contains nudity and horror themes
22 Oct 2022 8:00 pm
Sold Out