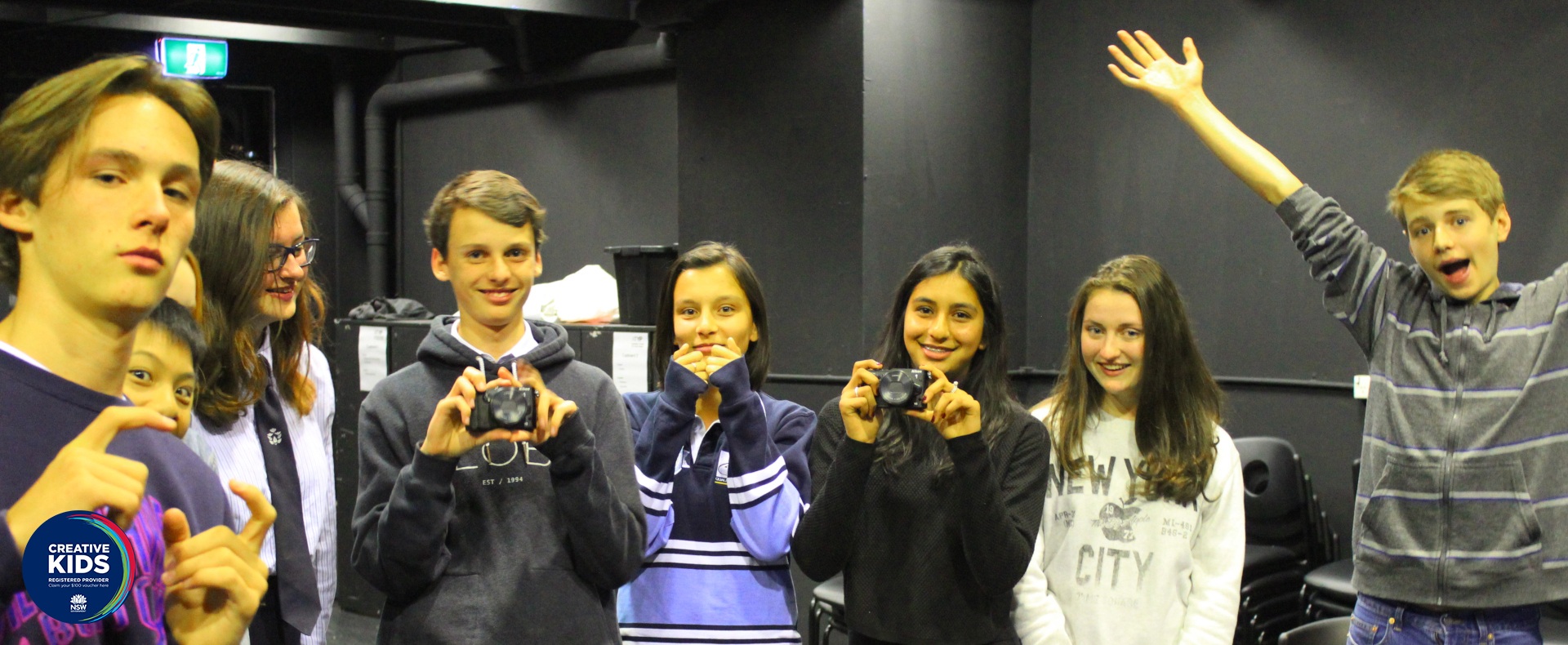 SHORT FILM MAKING
IMPORTANT UPDATE: Cancellation of Short Film Making Workshop at The Joan on 14 - 17 April 2020
In this rapidly evolving situation as our community faces the threat of the novel Coronavirus (COVID-19) and a slew of events across Australia are cancelled and venues close, we are looking very carefully at our programming and options.
On 18 March the Prime Minister announced a ban on non-essential gatherings of more than 100 people, effective immediately and in NSW the ban is in force until midnight on 16 June 2020. The immediate effect of this ban is a closure of The Joan's three theatres.
We have decided that it is both responsible and prudent to cancel the Short Film Making Workshop at The Joan on 14 – 17 April 2020.
We will offer 3 options for your ticket: to process a refund (which in most cases will be automatically credited to purchasers), you can donate your refund or you can opt to hold your refund in credit for 12 months. We will be sending an email to all ticket holders so you can inform us your preferred option. Please bear with us as we work through our lists.
What's your favourite movie? If you have ever wanted to explore what goes into making a film, this is the course for you! Spend a week learning to scout locations, write your own script, make a story board and direct and perform in your own short film. Learn how to create stories, make your audience feel for a character and create action and suspense through the use of camera techniques. There will be a chance to work in front and behind the camera before you finish the week sharing your masterpieces with a special screening for your family and friends.
Suitable for ages 12 – 15
Early bird discount ends 31 March 2020
Create something great. Claim your $100 Creative Kids voucher today. As a registered provider for the Creative Kids program, you can redeem your voucher with us and let your child develop new skills. Enrol them in a new activity so they can create something great. Your Creative Kids voucher will be available for redemption for our Term Workshops! Vouchers can be redeemed via in person or call us at 4735 1100. For more information regarding the Creative Kids program, or to learn more about the more than 40 government savings and rebates to help with your cost of living, visit service.nsw.gov.au