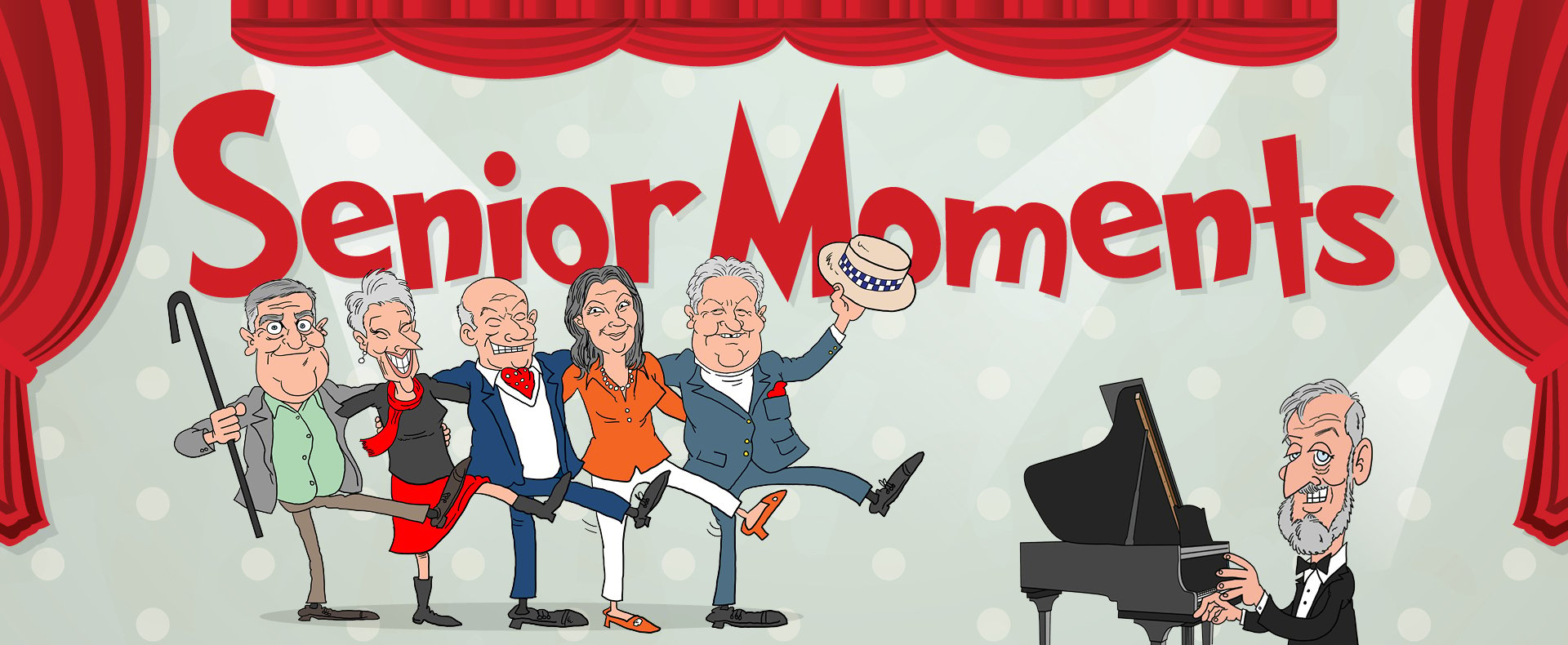 Producer
/ Return Fire Productions Pty Ltd
Senior Moments
A comedy revue about 'old' people – and the young people they have to deal with.
John Wood, Benita Collings and Max Gillies are having some Senior Moments, with Geoff Harvey on piano, in this senior theatrical sensation.
Senior Moments is a comedy revue with a deliciously funny and fresh collection of comic sketches and songs performed by a cast who are old enough to know better.
Gold Logie winner John Wood (Blue Heelers, Rafferty's Rules), Play School icon Benita Collings, master satirist Max Gillies (The Gillies Report) with former Channel 9 Midday maestro Geoff Harvey on piano, all combine to deliver a somewhat silly show for otherwise sensible seniors.
Senior Moments: a seriously funny revue for slightly old people. (That's you. Be honest.)
Hurry, book now, before you forget!
Due to ill health, Mr Geoff Harvey will not be performing on 29 & 30 March. Joining the show on piano will be the talented Mr Simon Tedeschi.
30 Mar 2019 1:00 pm
Sold Out
30 Mar 2019 7:30 pm
Sold Out
A fabulous, fun-filled 90 minutes…
The Blurb Magazine