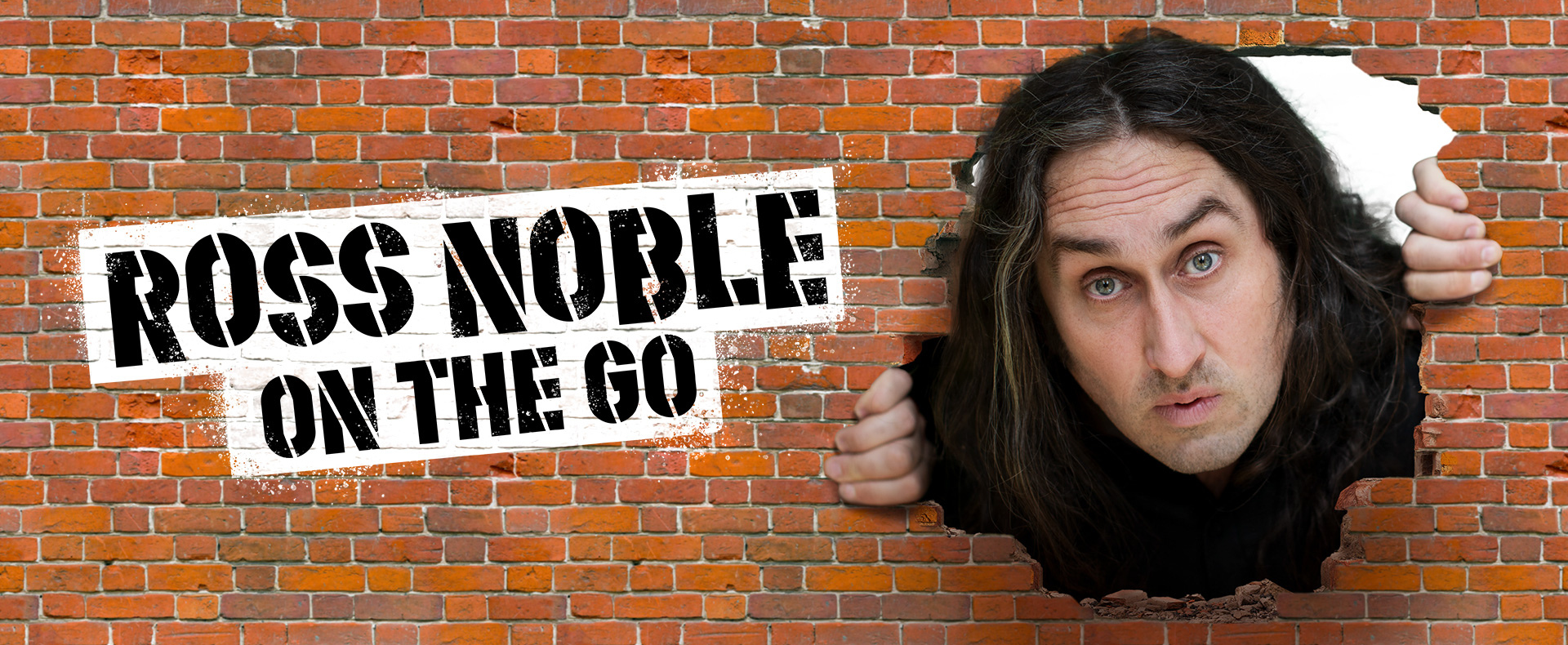 Producer
/ A-List Entertainment
Ross Noble – On The Go
With an on stage presence like no other, his exuberance, spontaneity and cerebral style have established him as one of the world's best loved comedians.
Science has proved laughter can induce a zen-like state similar to meditation but can contemplation, reflection and self-discovery be achieved by thinking every and all thoughts at once?
Nobody knows or cares but let's hope so because Ross is always on the go and will be smashing ideas together in the pursuit of fun.
When it happens you can be there.
WARNING: Ross is not a scientist.
"The supreme master of spontaneous stand-up and true king of surreal flights of fantasy"
Time Out