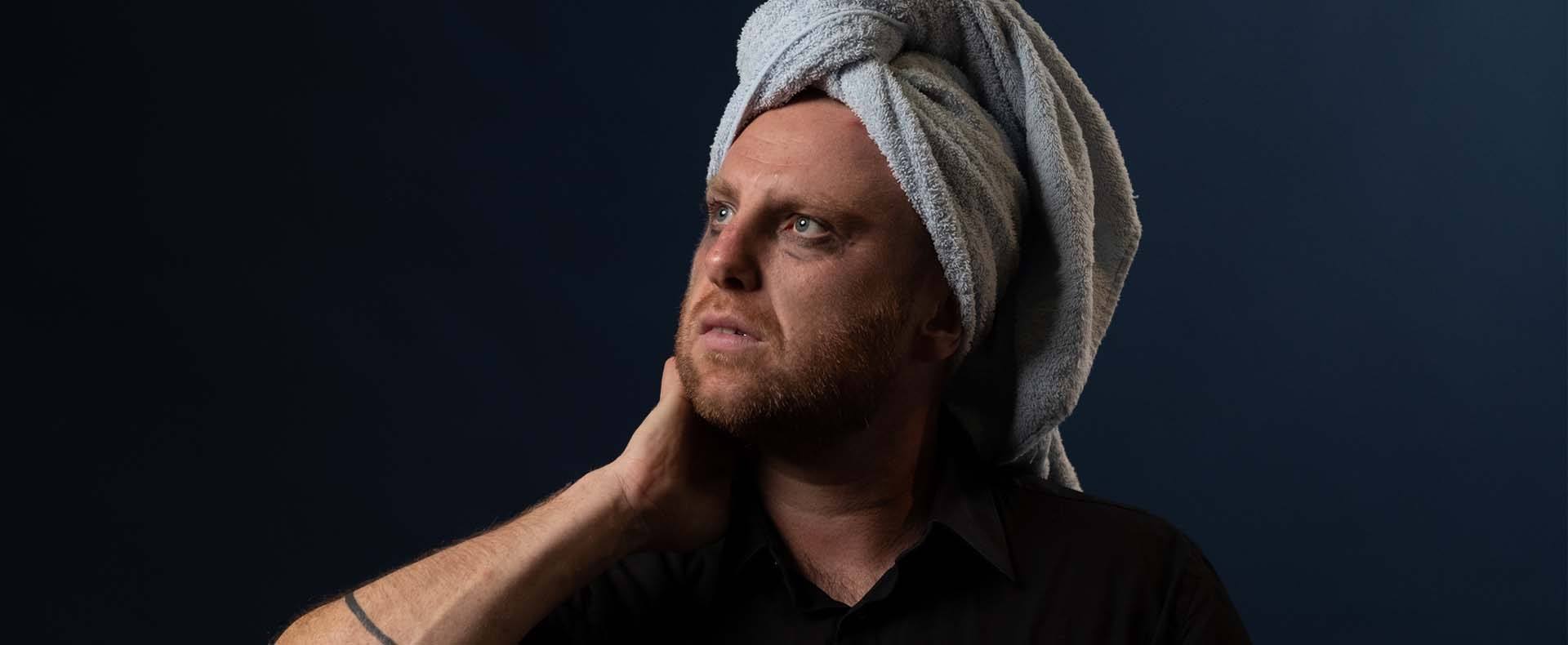 Photo
/ Thomas Campbell / Photo by Clare Hawley
Producer
/ Q Theatre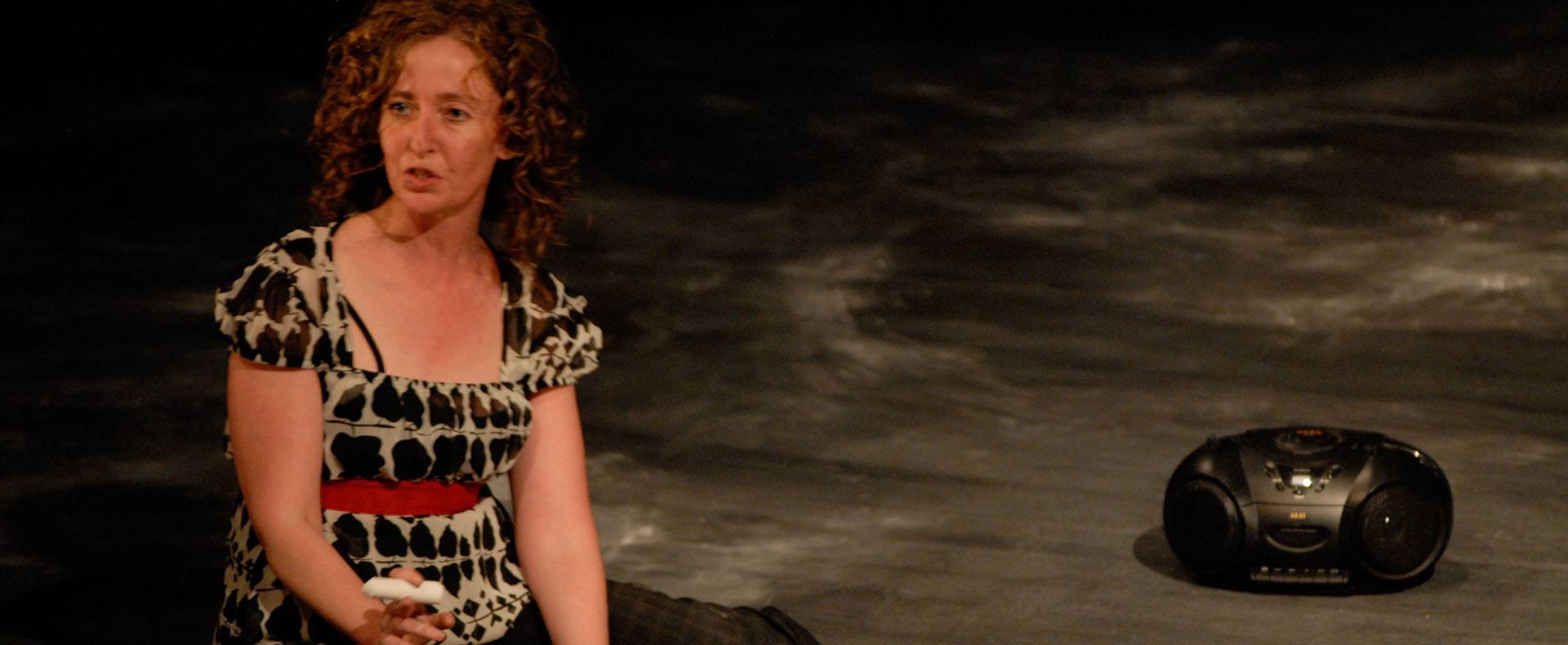 Photo
/ Deborah Pollard / Photo by Heidrun Löhr
Producer
/ Q Theatre
Q Theatre Lab 2021
Two new short works.
Climate crisis meets family drama in this Q Theatre Lab season of Eighteen Years On by Deborah Pollard and Betty is a Butcher by Thomas Campbell directed by Kate Gaul. Two 30 minute preview performances offer audiences the chance to peek behind the curtain and see two plays, fresh off the page, performed back-to-back.
Q Theatre Lab is an intimate night of new experiences from leading independent artists.
Betty is a Butcher
Five characters, five reasons to live, an odyssey towards death. A collage of memory, these characters jostle for existence in a theatrical phantasmagoria. A debut play written and performed by Thomas Campbell and directed by Kate Gaul, Betty is a Butcher is filled with dark humour, pathos and unsettling personal narrative. 
Eighteen Years On
Every year more and more people experience the impacts of bushfire devastation. This is the story of one such family who lost their home during the 2003 Canberra bushfires. Eighteen years on they still remember, they can't forget, but they can carry on. With wry wit, compelling storytelling and song, Deborah Pollard conjures into being a theatrical portrait of the very human face of climate change catastrophe.
Thomas Campbell graduated from NIDA in 2002 and Mountview (UK) in 2010. Stage credits include Hamlet (Belvoir), The View Upstairs (Sugary Rum/Hayes), Clybourne Park and The Violet Hour (Ensemble), The Merchant of Venice (Bell Shakespeare), HMS Pinafore (Hayes/Siren), Three Sisters (Sport for Jove), Bed (STC), Anatomy: Titus (QTC/Bell), The Moors, The Trouble with Harry, Misterman, Penelope, Human Resources, Richard III, Twelfth Night (Siren Theatre Company), Dresden (Bakehouse), Tiny Remarkable Bramble (Invisible Circus), Sleepwalk (RADA), the UK premiere of Violet (Mountview), Ruben Guthrie, The New Black and Theatre Ashes at Latitude (Ironbark), Little Women: The Musical (Lost Theatre), PVT Wars (Old Fitz), Nerd Formal (Stables), Savages, Vampirella, The Illusion (Sydney Theatre Award Nomination), and Cloud 9 (Darlinghurst Theatre), Women of Troy and The Eight: Reindeer Monologues (Downstairs Belvoir), Debris (RideOn) and 2000 Feet Away (B Sharp). His comedy and cabaret credits include Connie Chang's Cabaret Roadshow, The 11am Project and One Hander and he co-hosts the successful Luminary Podcast, Celeste and her Best with Celeste Barber. His screen credits include Love and Monsters, Downton Abbey, Seriously Red, Party Tricks, All Saints, My Place, Deck Dogz, Second Best, Love My Way and the Academy Award nominated short film, The Saviour. He is a recipient of both the Mike Walsh and Marten Bequest Fellowships and won three Sydney Theatre Awards for his work in Misterman, Three Sisters and HMS Pinafore.
A COVID-19 Safety Message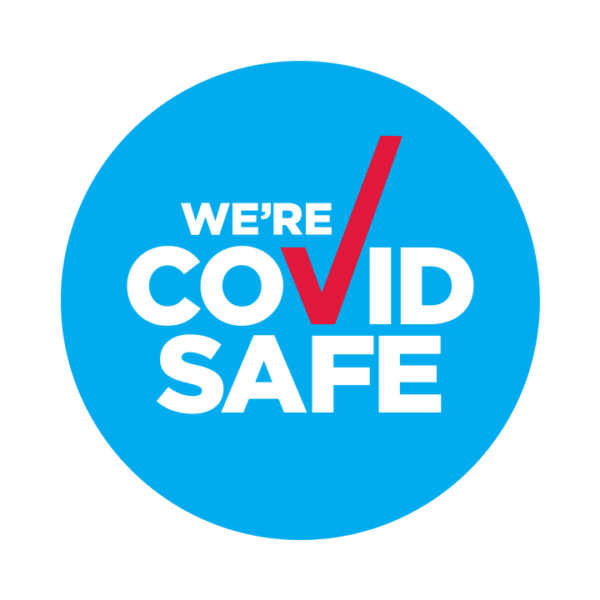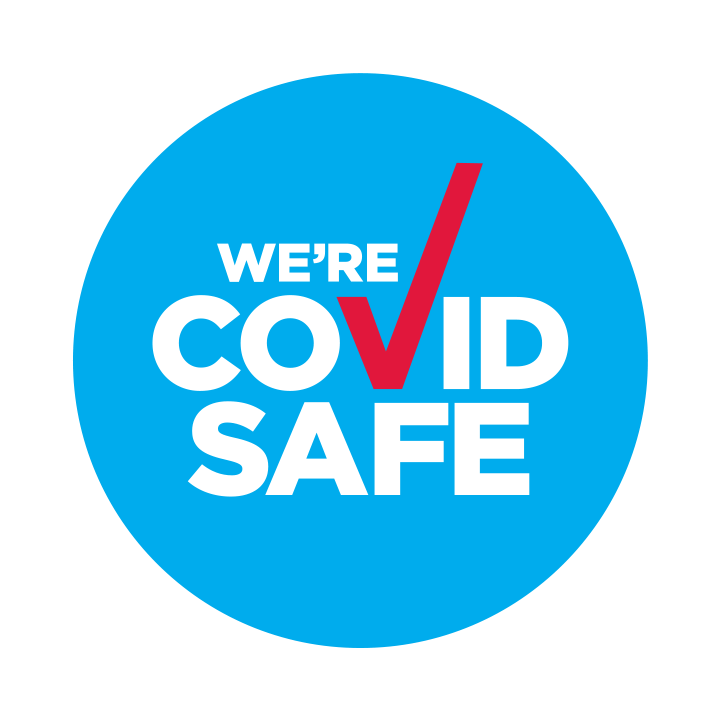 The Joan is a registered COVID Safe venue and is following strict NSW Government guidelines and expert public health advice. Your health and safety is our priority.
Please click here to view our full COVID Safe Plan and our new ticketing Terms and Conditions.
Please note safety measures may change. We regularly update our processes based on the latest government advice.
In accordance with NSW Health regulations The Joan is operating at 75% of capacity from 7 December 2020.
The easing of restrictions includes the removal of physical distancing requirements in seated indoor venues, with mask-wearing strongly recommended.
There will be no vacant seats between bookings in seated indoor venues for all tickets sold from Friday 11 December. If your ticket was purchased prior to this date, and this change is problematic for you, please get in touch by email (boxoffice@penrith.city) or phone 4723 7600.
It is the responsibility of every individual to help stop the spread of COVID-19. If you have experienced cold or flu-like symptoms in the last 14 days, have a temperature and/or been in contact with a confirmed case of COVID-19, it is our right to refuse you entry into our venue. The health and safety of our patrons and staff is extremely important to us. Please contact us before your event if any of the above applies to you. For more information, please click here.