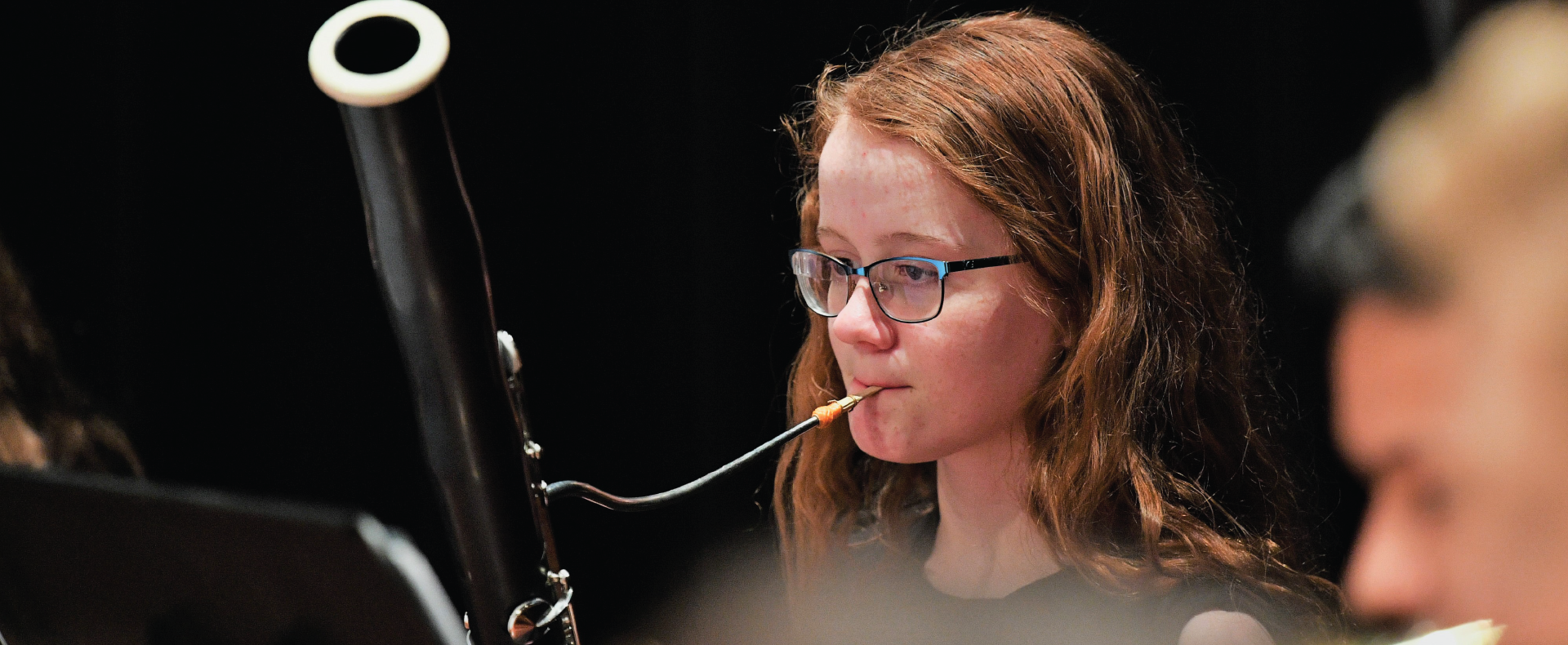 Producer
/ Penrith Conservatorium of Music
Penrith Youth Orchestra & Richard Bonynge Ensemble in Concert
Presented by Penrith Conservatorium of Music
Join us and our guest of honour, Maestro Richard Bonynge AC, CBE for an afternoon of wonderful music, featuring some of Western Sydney's best young musicians.
ABOUT RICHARD BONYNGE
The namesake of the recently-founded chamber ensemble of Penrith Conservatorium, the Richard Bonynge Ensemble (RBE), and the main concert hall in Penrith, maestro Richard Bonynge AC CBE is an influential and world renowned conductor, known for his approach to rare and "unusual" works throughout his career. His recordings of often-used but barely recorded ballet works were regarded as vitally important. Bonynge conducted the majority of his late wife's performances, the Dame Joan Sutherland OM, AC, DBE, and the two of them performed together at the opening concert of our venue, the Joan Sutherland Performing Arts Centre.
ABOUT RICHARD BONYNGE ENSEMBLE (RBE)
Established in 2021, the Richard Bonynge Ensemble is an elite ensemble comprising some of the finest young talents from Penrith Conservatorium of Music and Penrith Youth Orchestra. Through the integration of experienced musicians and mentors alongside young, talented instrumentalists, the ensemble aims to create its own distinctive style, unique culture, as well as train the next generation of classical musicians. In December 2021, the ensemble gave its first public performance at the unveiling of the commissioned portrait of Maestro Richard Bonynge AC, CBE by Australian artist Mathew Lynn.
ABOUT PENRITH YOUTH ORCHESTRA (PYO)
Penrith Youth Orchestra (PYO) is the evolution of the highly successful Penrith Strings ensemble that was established in 2015 by the Australian Chamber Orchestra (ACO), Penrith Symphony Orchestra (PSO), and Penrith Conservatorium of Music at the Joan Sutherland Performing Arts Centre. In 2018 PYO was launched to expand orchestral skills training and performance opportunities for young musicians in Western Sydney.
FULL PROGRAM
RICHARD BONYNGE ENSEMBLE
Schumann – Piano Quintet in E-flat major, Op.44
PENRITH YOUTH ORCHESTRA
Christina Huss – Bamboo Warrior
Mendelssohn – Sinfonia VII in D minor
Rossini – William Tell Overture
Holst – Jupiter (The Planets, Op.32)
Cast & Creatives
Erin Jee (Violin) / Richard Bonynge Ensemble
Ethan Powell (Violin) / Richard Bonynge Ensemble
India Culey (Viola) / Richard Bonynge Ensemble
Flynn Starr (Cello) / Richard Bonynge Ensemble
Dominic Hart (Piano) / Richard Bonynge Ensemble
Penrith Youth Orchestra / Richard Bonynge Ensemble
Dr Paul Terracini / Penrith Youth Orchestra Artistic Director