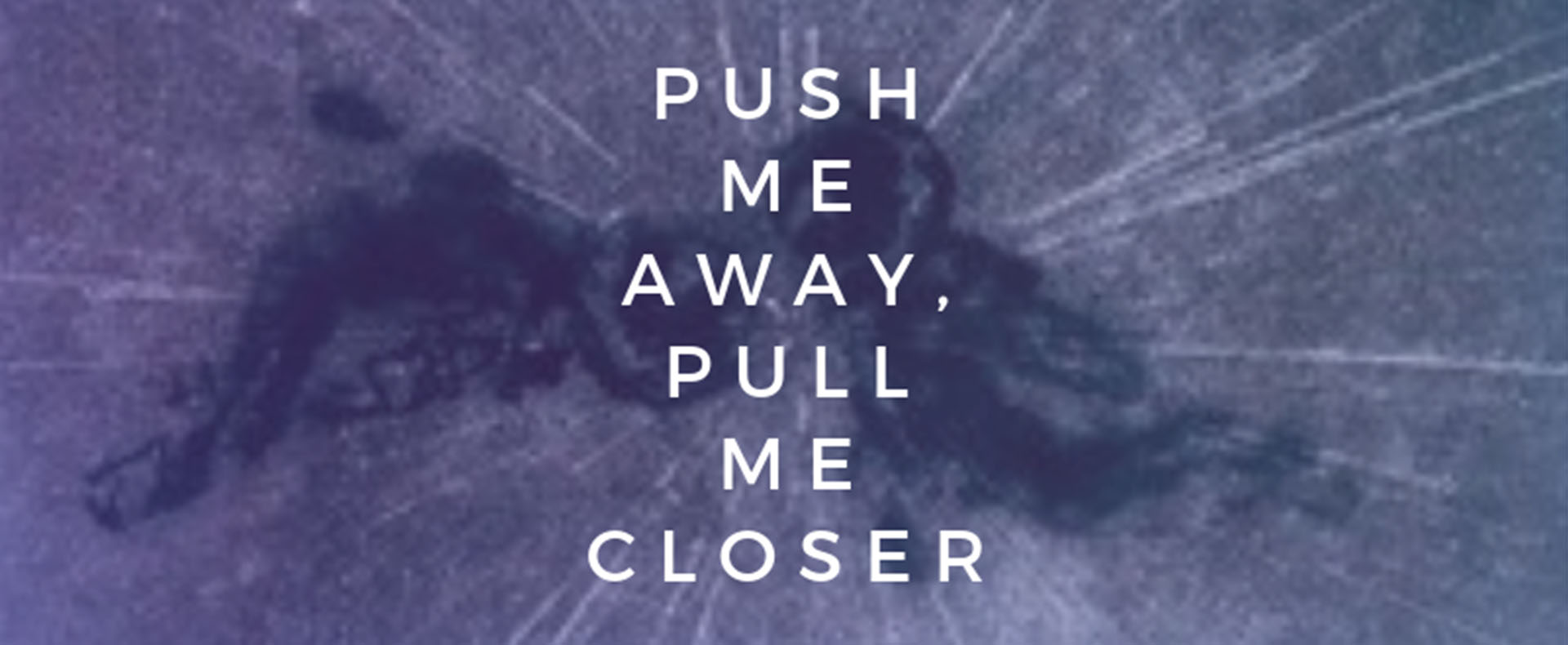 Push Me Away, Pull Me Closer
Q Theatre's Originate Project 2019
Push Me Away, Pull Me Closer is a mind-boggling journey through the ever-expanding reaches of the Universe and our tiny place within it.
This show is a brand new work created by the Originate 2019 Ensemble, a group of early-career artists who've come together to produce an exciting collaboration.
We combine physical theatre with edgy dialogue to explore the opposing forces governing our lives – darkness/light; depression/exhilaration; reaching for the stars/plummeting to their depths – enlivened with dodgy space games and flights of stellar fantasy!
On the way we share what we have discovered about Black Holes, the Big Suck Theory, the Explosive Deaths of Stars and the accumulation of junk in Space.
In grappling with the science behind our journey we have been supported by the incredibly patient tutoring of Radio Astronomer extraordinaire, Nicholas Ralph.
ABOUT ORIGINATE
Originate is where ideas start. An ensemble of emerging theatre makers collaborated with an ensemble of emerging musicians to create a new show about the here and now. Guided by director Margaret Davis, the group has dreamt a new performance from the ground up. A performance defined by the thoughts, beliefs, hopes and fears of the ensemble.
Cast & Creatives
Margaret Davis / Director
Monika Pieprzyk / Assistant Director
Sophie Avellino, Bradley Elliot-Watson, Scania Alexa Icao, Samantha Lambert, Shannon Rossiter, Alexandra Smith / Company
Ian Zammit / Producer
Geoff Turner / Technical Manager / Lighting Designer
Tyler Fitzpatrick / Stage Manager / Lighting Operator
Tim Anikin / Technical Assistant
Bradley Elliot-Watson / Poster Design
Nicholas Ralph / Consultant Astronomer
Dr Anika Mostaert / Associate Producer Art + Science